This website is made possible by readers. I may earn a small commission when you buy through the links in this article at no extra cost to you. Learn more.
Whenever I travel, I forgo the attractions and look for the best food in the area. Like many Singaporeans, I travel for food, even if it's within Japan where I've been living for close to eight years now.
On my recent trip to Sendai, I managed to round up some of the best foods I had the chance to enjoy:
This is not your usual food guide.
Having lived in Japan for 8 years now, I have certain standards before a place makes it on this list.
Bang for buck
Or as the Japanese put it, high-cost performance. It's easy for a 5,000 yen meal to be good, but a 1,000 yen meal that can give the same satisfaction is what I look for.
High ratings
It's hard to go wrong when ratings are high. Before visiting a place, I read through hundreds of local reviews. I have limited calories to spare and I want to make each calorie worth my while.
Personally tested
Unlike some food lists, I have personally visited each of these places and enjoyed each one enough to add it to the list.
Note that all foods here are above a 7/10, where 5 is the average. The verdict is for you to judge relative to the other foods on the list.
In no particular order
1. Peking Gyoza (北京餃子)
I knew Sendai was known for their dekamori (huge portion) meals, but I didn't know to what extent. I didn't have lunch before coming to Peking Gyoza (Japanese for Beijing Dumplings).
I followed the map and headed to basement two of a dodgy-looking building, passing a freecycle club, and found Peking Gyoza.
At the ticket vending machine, I ordered their signature dish, the 5/8 Cantonese Yakisoba (5/8広東焼そば) for 590 yen, and a side of gyoza (焼き餃子(6個)) for 290 yen.
5/8 literally refers to the fraction of size compared to the standard size, available at 100 yen more. I knew I would be eating a lot this trip, so I decided against getting the standard size.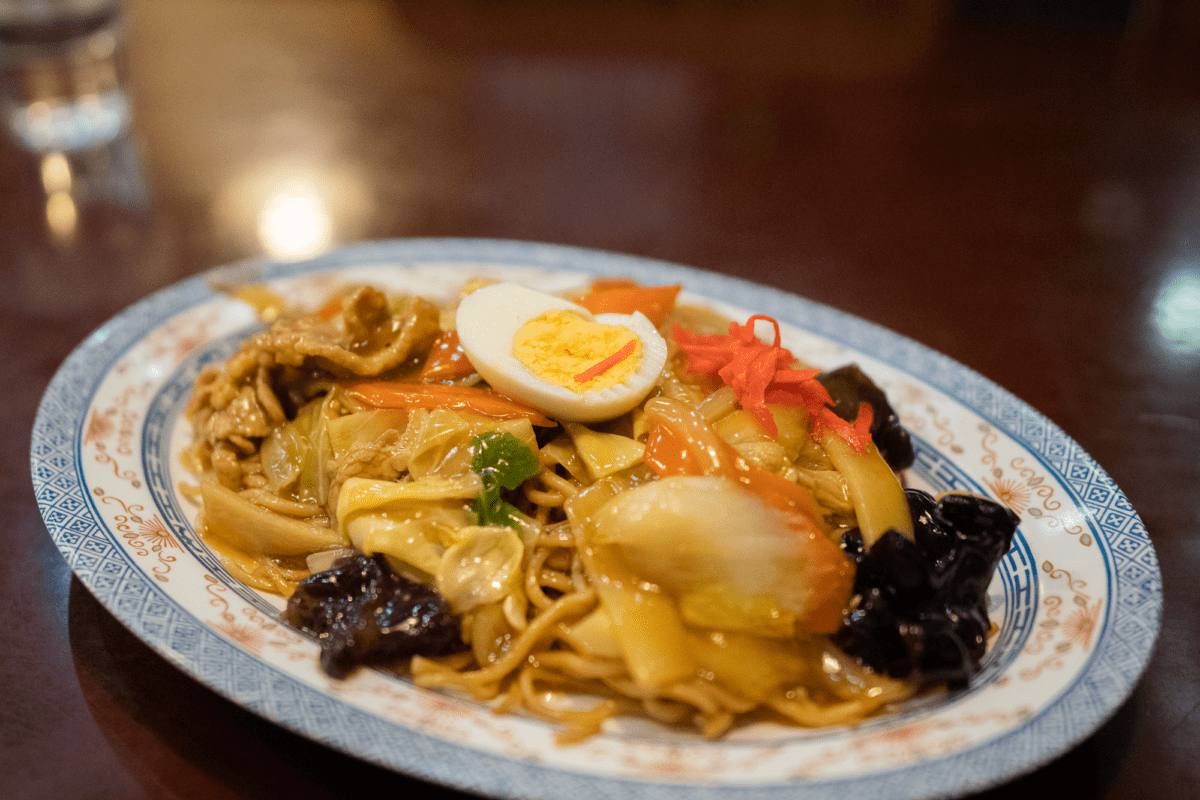 After some time, my number was called, and I collected the yakisoba and topped it with some red ginger available at the counter.
But no one likes ads, so I got rid of them. If my articles helped you, I ask for your support so I can continue to provide unbiased reviews and recommendations. Every cent donated through Patreon will go into improving the quality of this site.
Already, the 5/8 version looks huge; I was relieved I didn't order the standard version. Out of habit, I added a drizzle of vinegar available at each table.
The noodles were firmer than I expected since it was coated with sauce. The mishmash of ingredients brought together by the sauce was delightful. I couldn't stop putting it in my mouth.
Towards the end, I had difficulty picking up the last remaining food since the sauce made them slippery.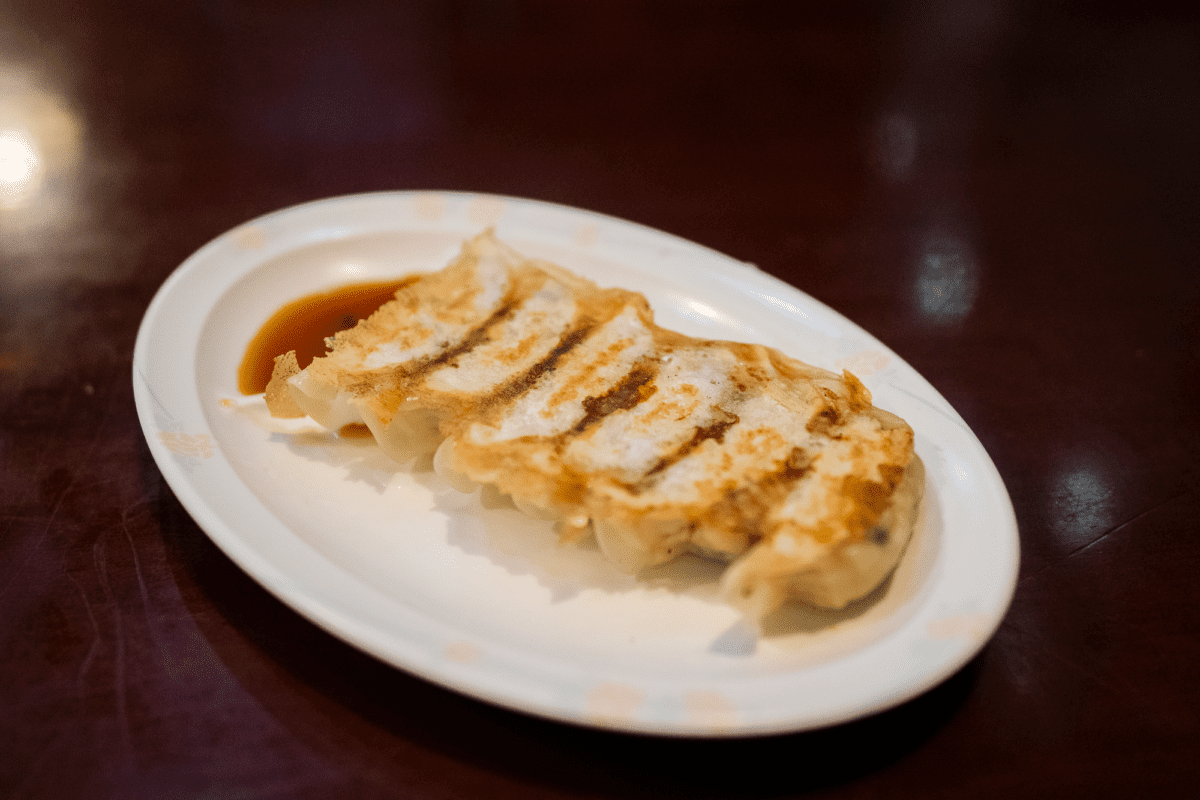 The gyoza came a little bit later. It was very satisfying. I could feel the full flavor of minced meat and green onions in each bite.
When leaving, I saw the fried rice in their window display. It was about the portion of three plates of fried rice. I made a mental note to try it one day.
Verdict: 4/5
2. Stand Ootomo (スタンドオオトモ)
I absolutely love standing bars in Japan. It's a great type of drinking establishment where I can just get a beer and a dish or two. Naturally, I went looking for one in Sendai.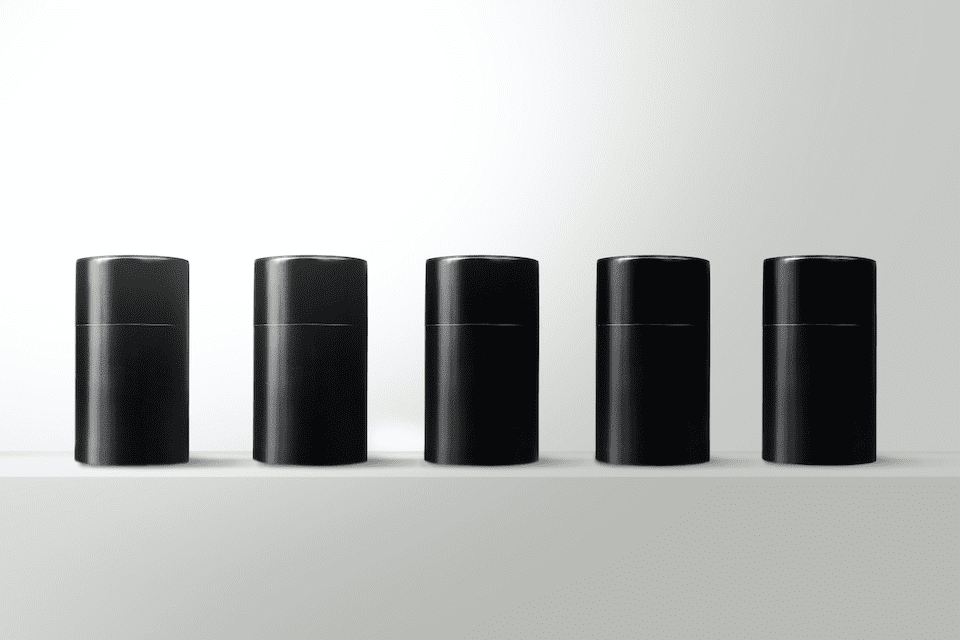 I found a 100 year old company that would create these heirloom quality canisters for me. They are handmade and will keep your tea leaves, coffee beans or anything that you need dry for years to come.
or read review
In doing so, I learned of this place called Iroha Yokocho, which is similar to the Golden Gai of Shinjuku. The street brings you to the Showa era with eclectic bars, shops, and cafes.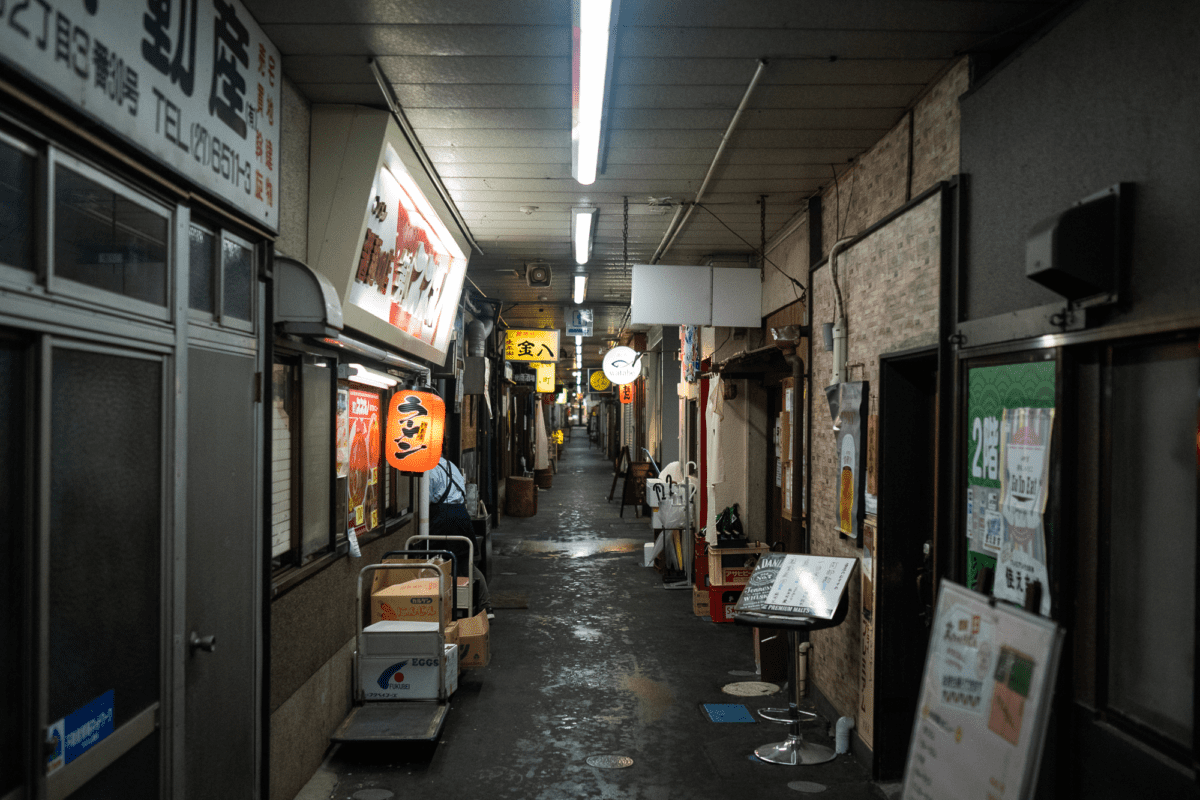 Amongst the old shops that have been there for decades, I found a place that stood out. It looked relatively trendy compared to its neighbors. It was Stand Ootomo.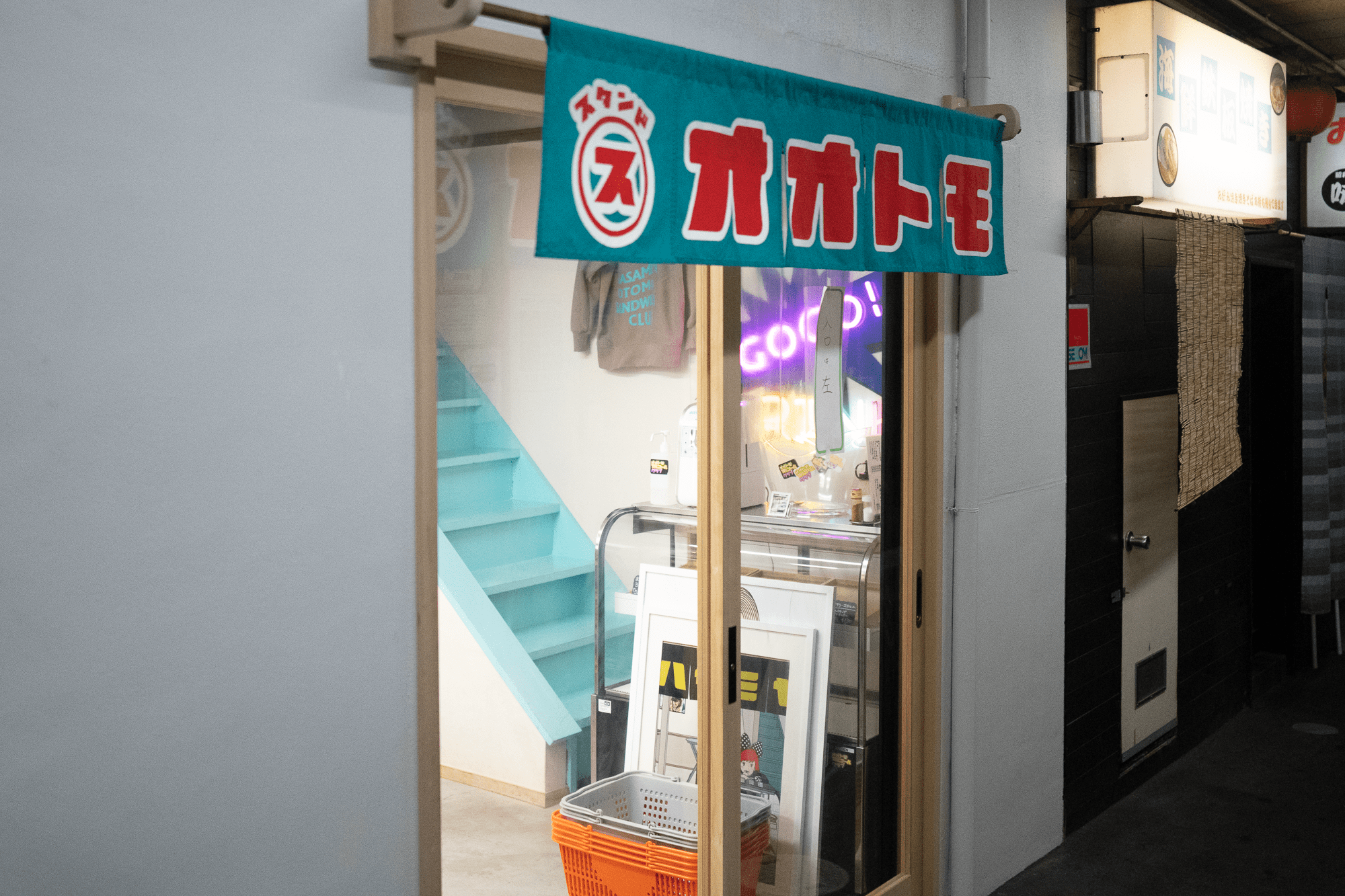 Unlike most standing bars in this alley, Stand Ootomo is brightly lit with hip decorations. I could tell why, judging from the two staff, wearing bar t-shirts in the style of Anti Social Social Club's wavy font.
I ordered a Draft Beer (生ビール) for 385 yen. I followed up quickly with the Potato Salad with Garlic at 319 yen. The mayonnaise, garlic, egg, and potato went perfectly with beer and gave quite the visual impact. I couldn't stop putting it into my mouth.
I finished the night with the Black Pepper Lemon Yakisoba for 506 yen. The lemon neutralizes the saltiness of the yakisoba and gives it a refreshing flavor. I was full even before then, but it was so good that I polished off the plate.
The food was good and reasonably priced. This standing bar is well-lit, and some might not like that, but it was perfect for a single traveler like me who just wanted a quick drink before turning in.
Verdict: 4/5
3. Shoya (しょう家)
Embedded in the relatively small Sendai morning market is a humble little restaurant with just six counter seats. It opened at 7, but I arrived at 8 and had to wait for a seat.
The reason it is usually packed full is because of its price. It's just 500 yen for the Asaichi Don (Morning Market Rice Bowl). It's rice topped with fresh tuna, roe, octopus, rolled omelet, crabstick, scallop, and sweet shrimp. It's a little bit of everything I like.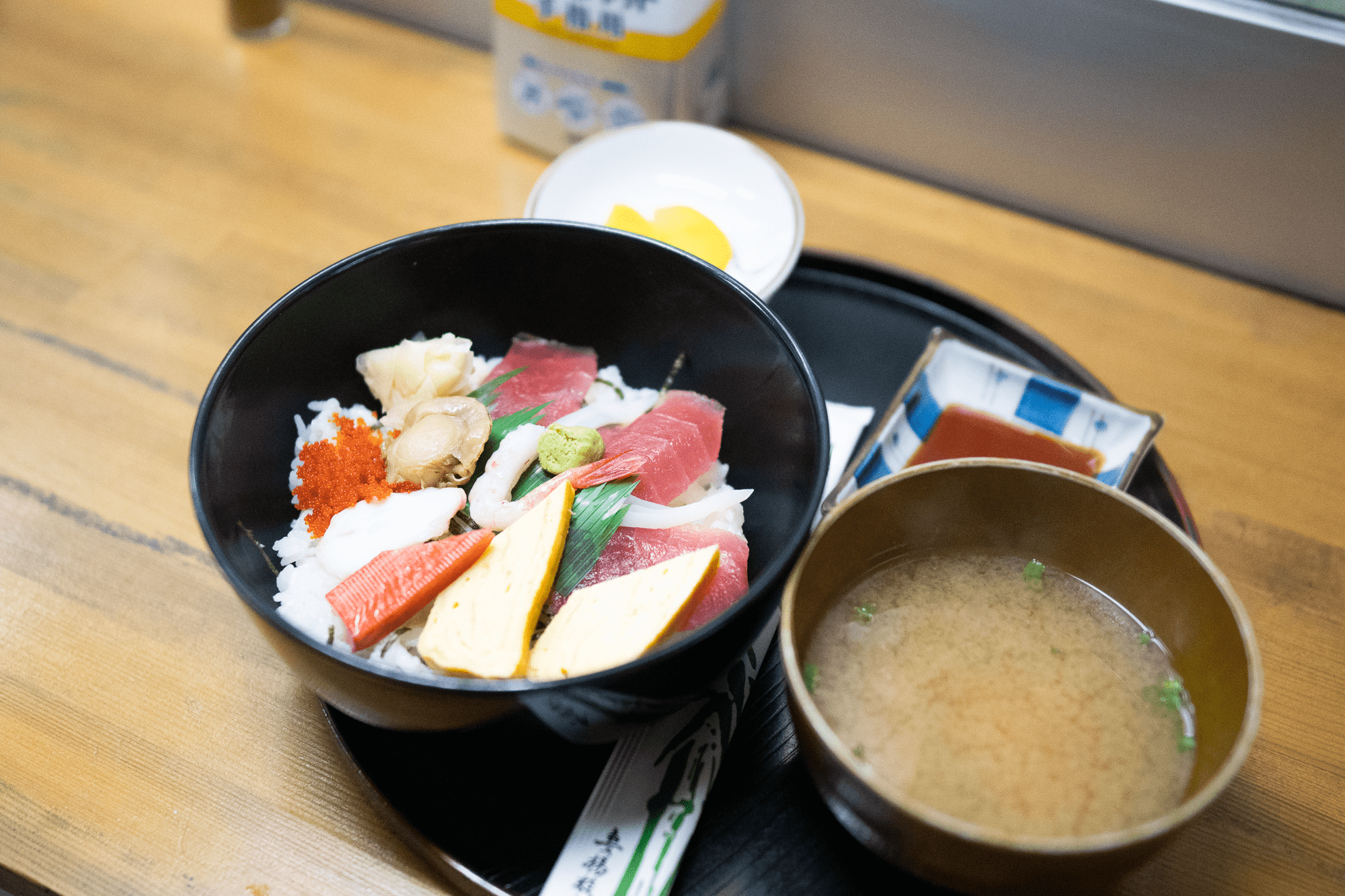 There is also a delicious bowl of miso soup to wash down the meal. At 500 yen, the cost performance is hard to beat!
Verdict: 3.5/5
4. Saito Croquettes (斎藤惣菜店 ころっけや)
Sendai is known for its huge portions, so big eaters might still be hungry after the rice bowl at Shoya. Lucky for you, right across Shoya is the famous Saito Croquettes.
While Google Maps writes that they open at 9, I was there at about 8:30, and they started selling whatever they could get out. There were only three types for sale at that time, and being the glutton I am, I went for one of each.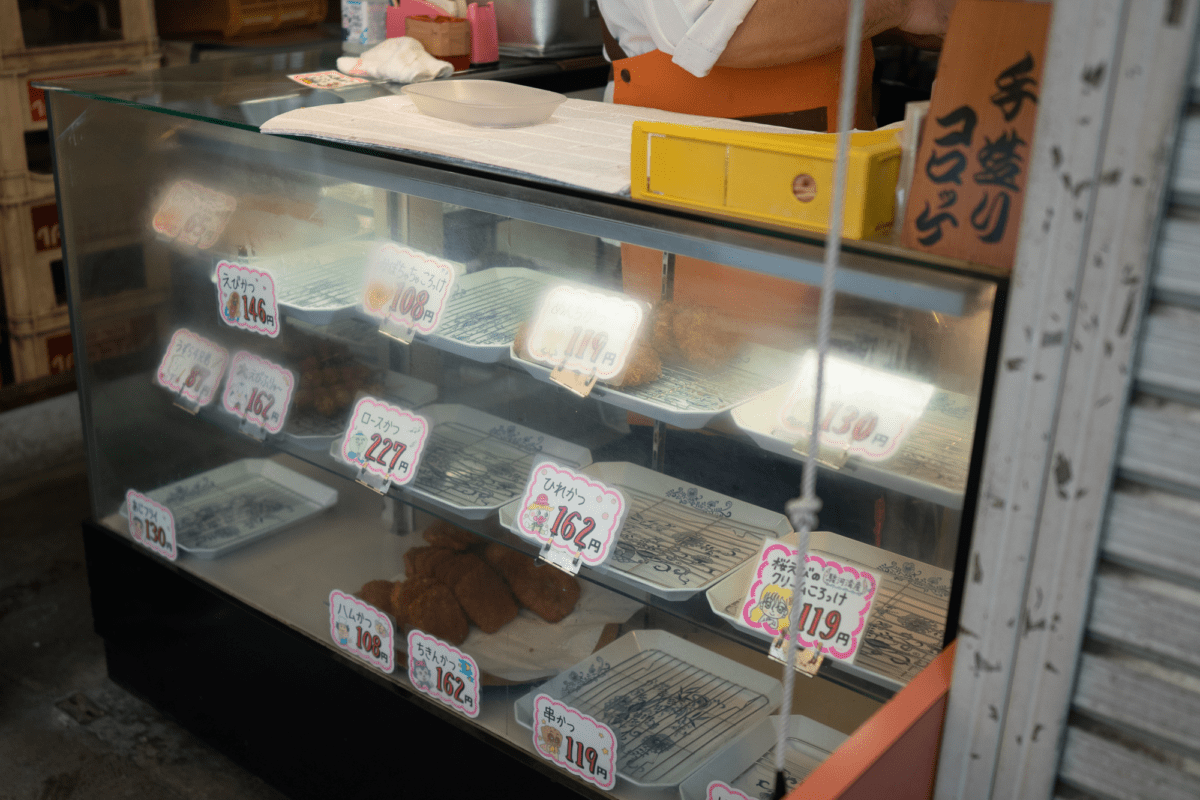 I felt a little embarrassed eating from the plastic container while the many others were just eating one piece each. I got the potato croquette (じゃがじゃがころっけ 65 yen), minced meat cutlet (めんちかつ 108 yen), and ham cutlet (ハムかつ 119 yen).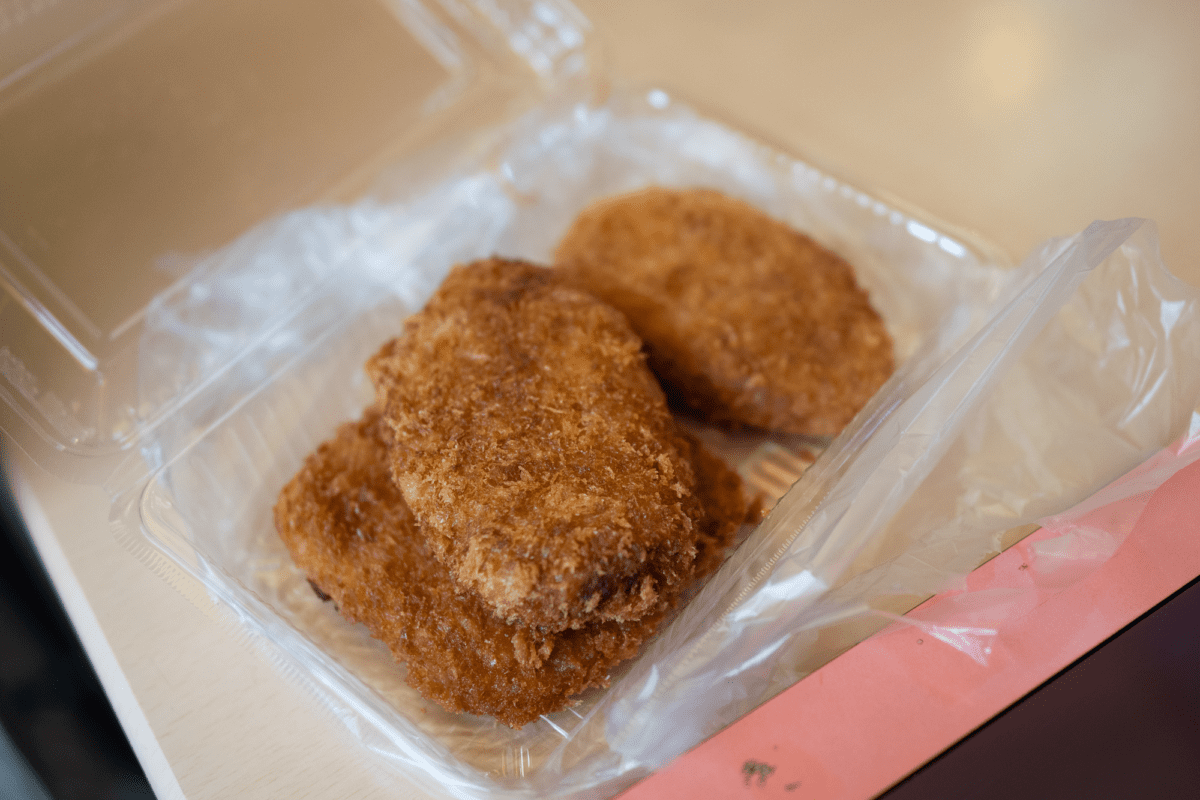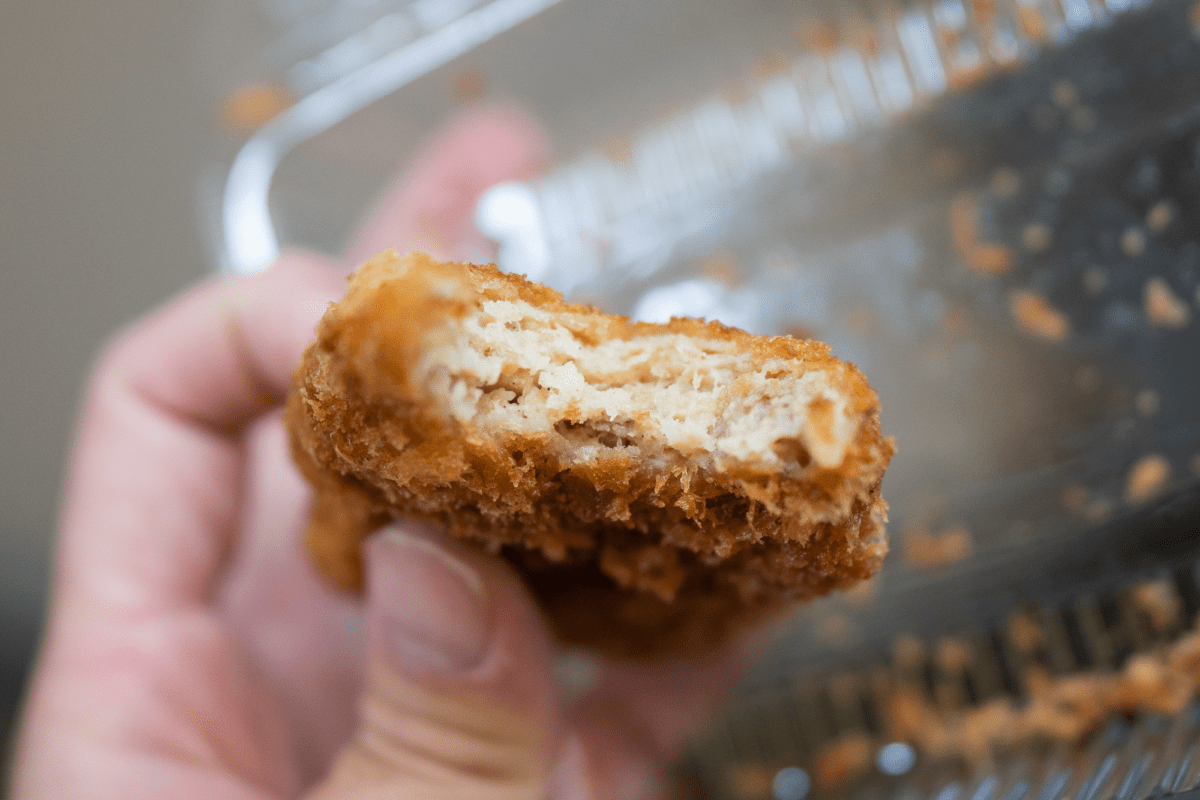 I knew why this place could draw such a long queue from my first bite. The croquettes are extra crispy. I've eaten a lot of croquettes in my time in Japan, and these are the best I've tried. The prices are hard to beat as well.
Verdict: 5/5
5. Zebra Daihan (シマウマ大飯店)
This shop is well known for its large serving of rice that delivers quite the visual impact. See for yourself what I mean.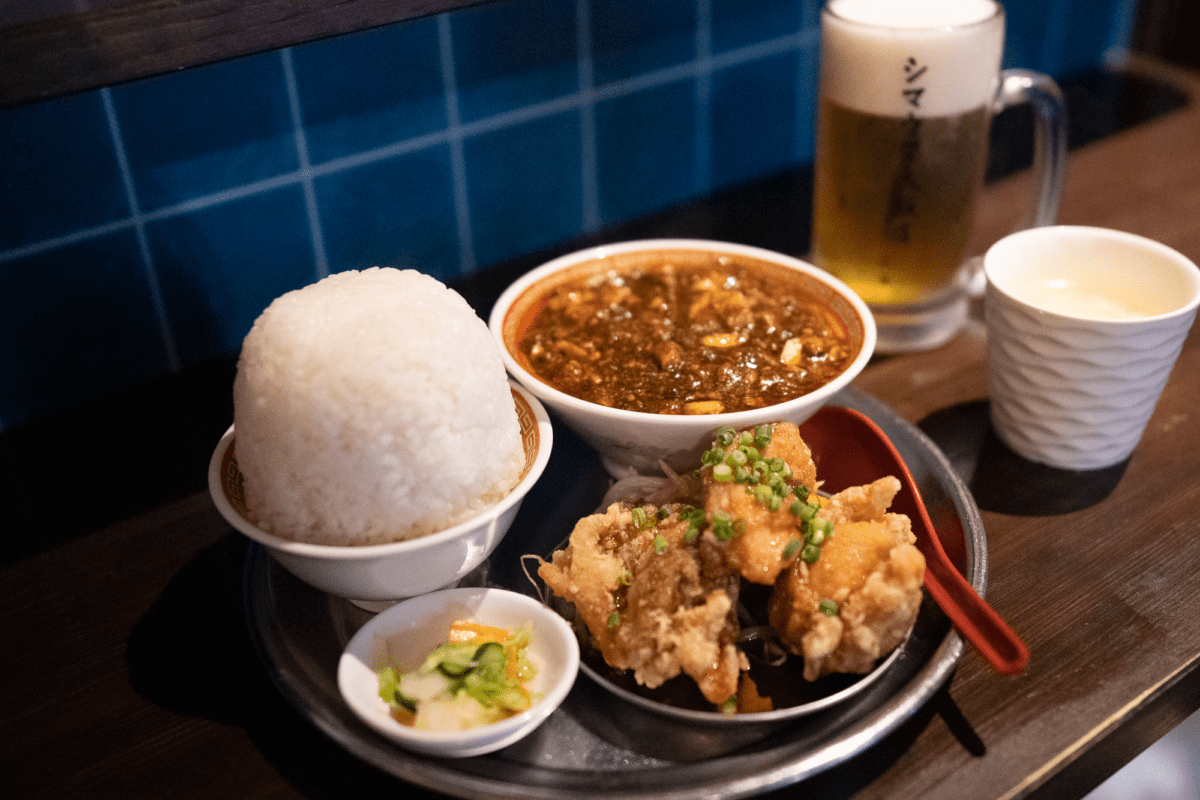 Already, you can see that the huge lump of rice stands out. Actually, it is not that big as the other dishes surrounding it are placed on relatively small dishes, thus the illusion of it being a huge bowl of rice. Still, it's about twice what you'll get with most set meals.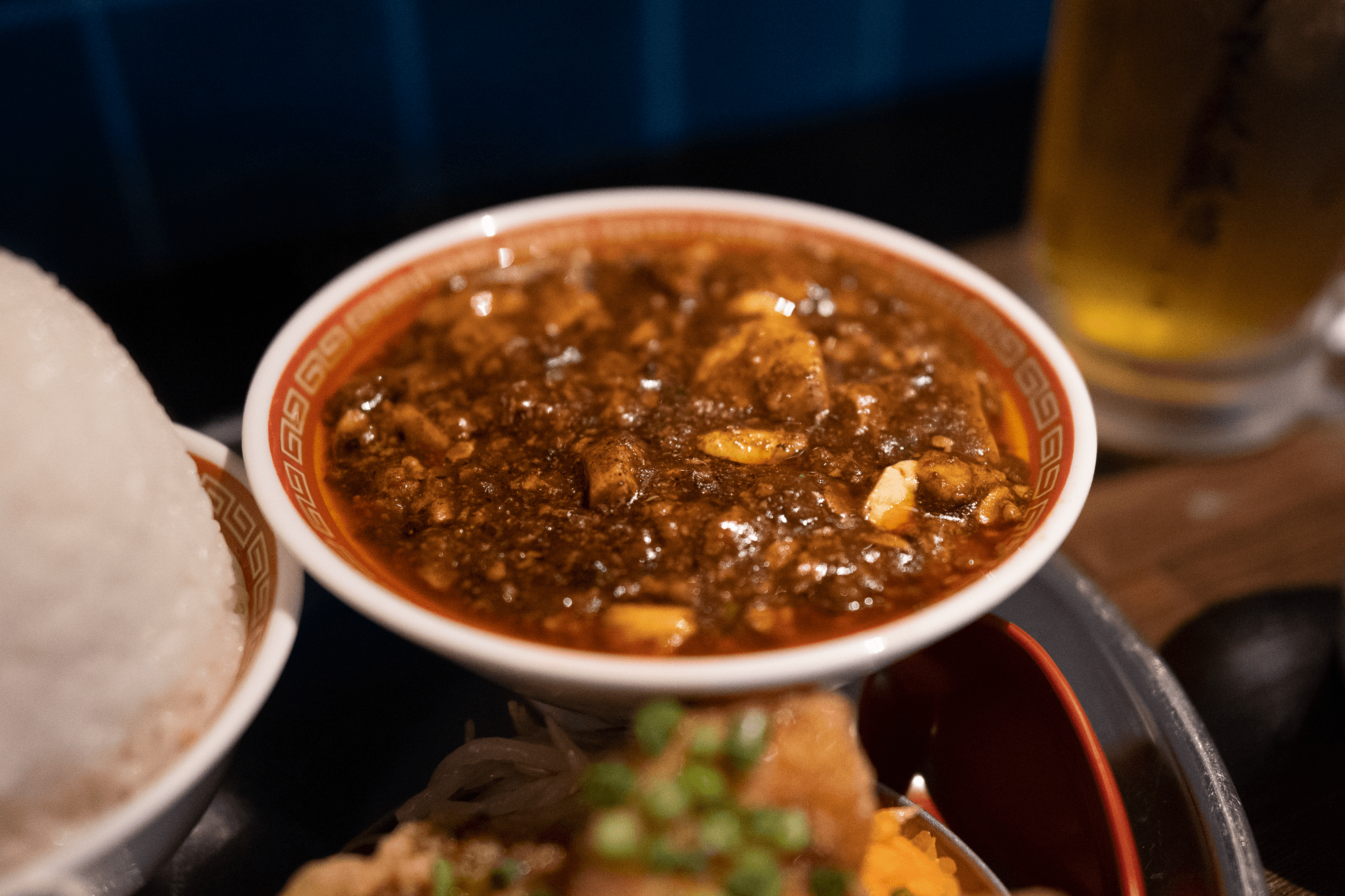 I got the Set A (1080 yen) that comes with karaage and mabo tofu. The chicken is large and crispy, while the mabo tofu, while a little bit too watery for my liking, goes well with the rice. It also comes with a cup of Chinese egg drop soup. Satisfying!
Verdict: 3/5
6. Moriya (もり家)
If you are intending on visiting the Mitsu Outlet in Sendai, be sure to stop by the food court for Moriya's meatastic pork bowl. I got the Miyagino 2-Level Pork Bowl (宮城野2段丼(宮城野ポーク・リブロース130g+バラ60g) for 990 yen, which has a slab of Miyagino Pork Rib Loin and under a layer of rice, 60 g of pork belly. You get to add a miso soup for just 20 yen as a set deal.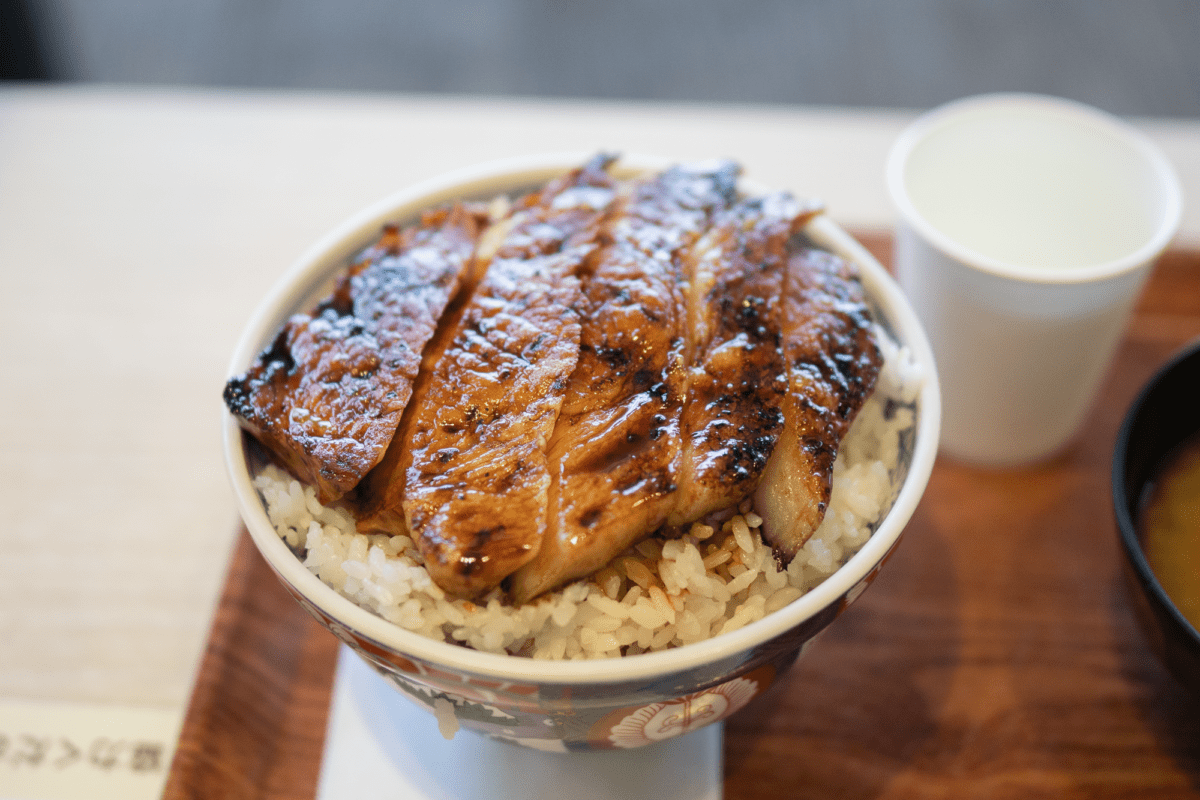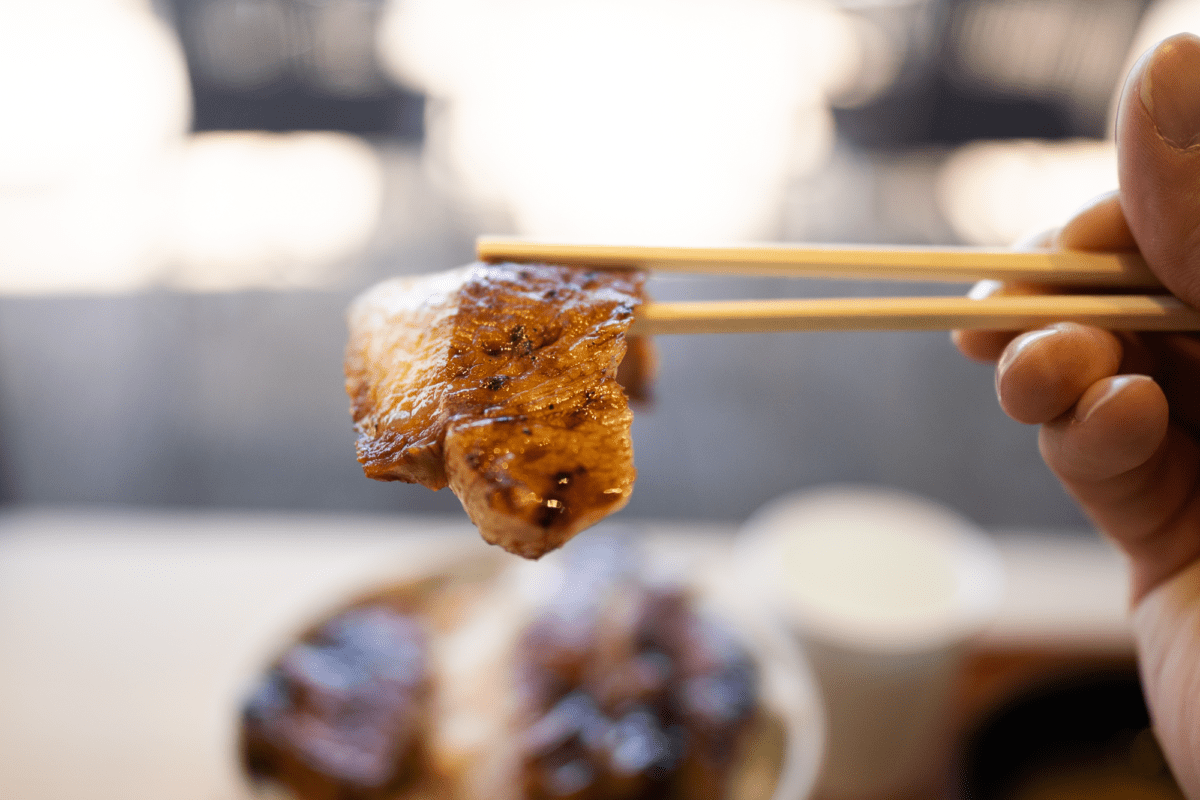 The salty sauce accentuates the thickness of the meat with a tinge of sweetness. The sauce goes well with the rice that I finished every last grain.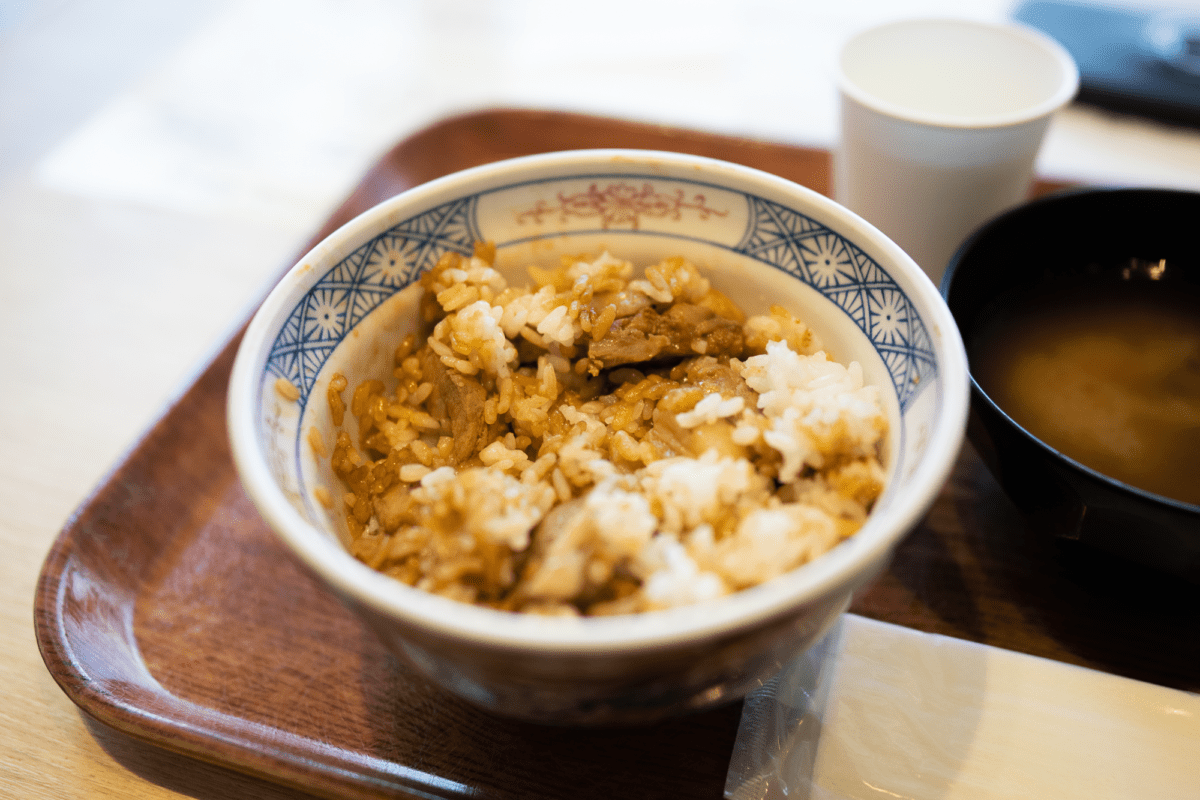 Verdict: 3.5/5
7. Moritatsu (大盛や もり達)
Some days you just want to stuff yourself silly. Moritatsu is the place to be. Well known for serving large servings at low prices, this is not a place to bring a date.
I got the Chicken Cutlet (2 pcs) and Karaage (4 pcs) Mix (2枚4個チキンカツ鶏唐MIX) for 940 yen. You get to choose to upsize your rice and miso soup during your order, but they, along with the cabbage, are free refills anyway. Although, I doubt you will need a second helping.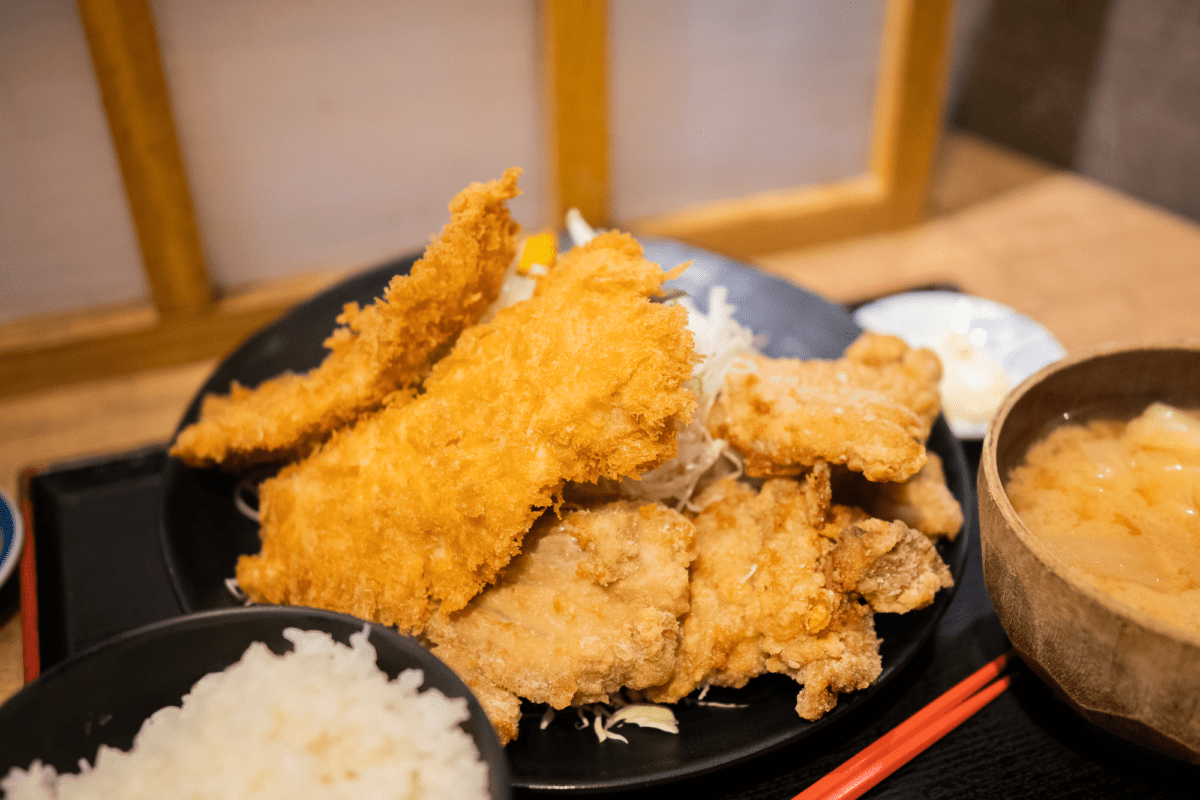 I either underestimated the portion or overestimated my hunger. The sheer amount of food daunted me. The chicken cutlets are proper-sized, and you'll normally just get one of these in set meals at that price.
The karaage is huge. Rather than bite-sized pieces like most are, these are slabs of meat.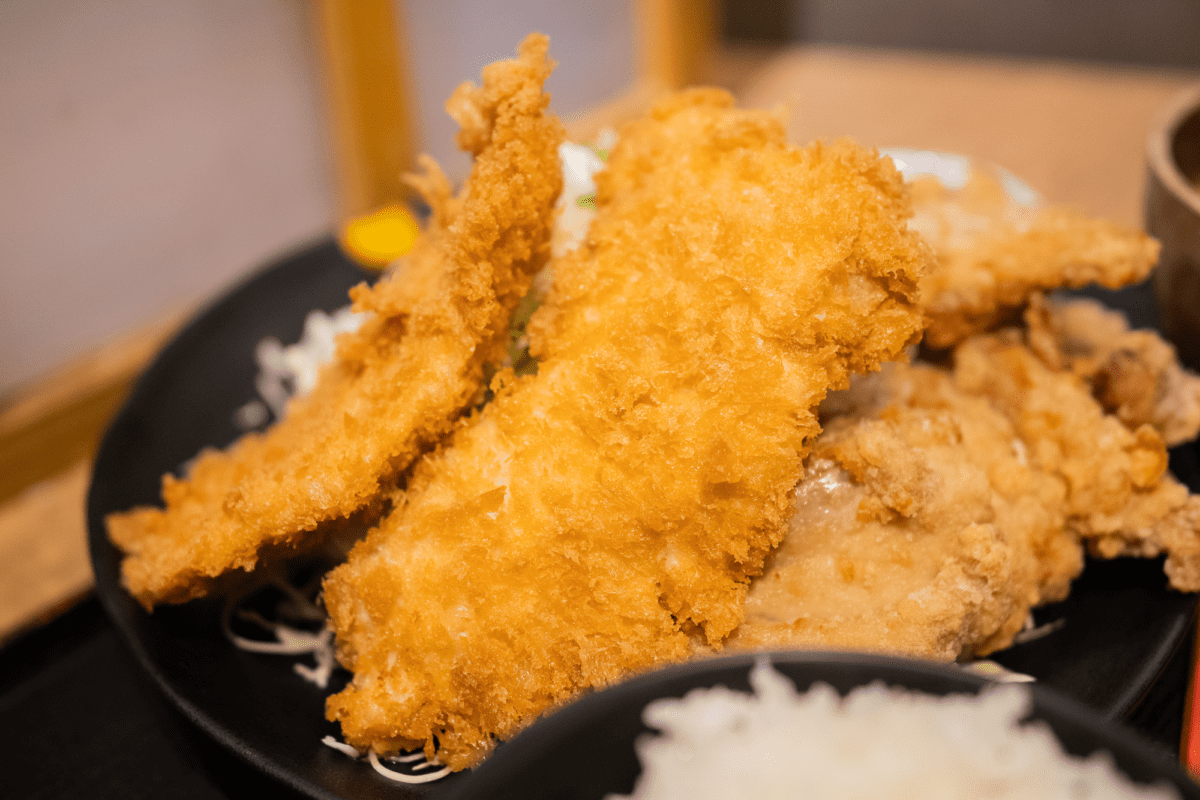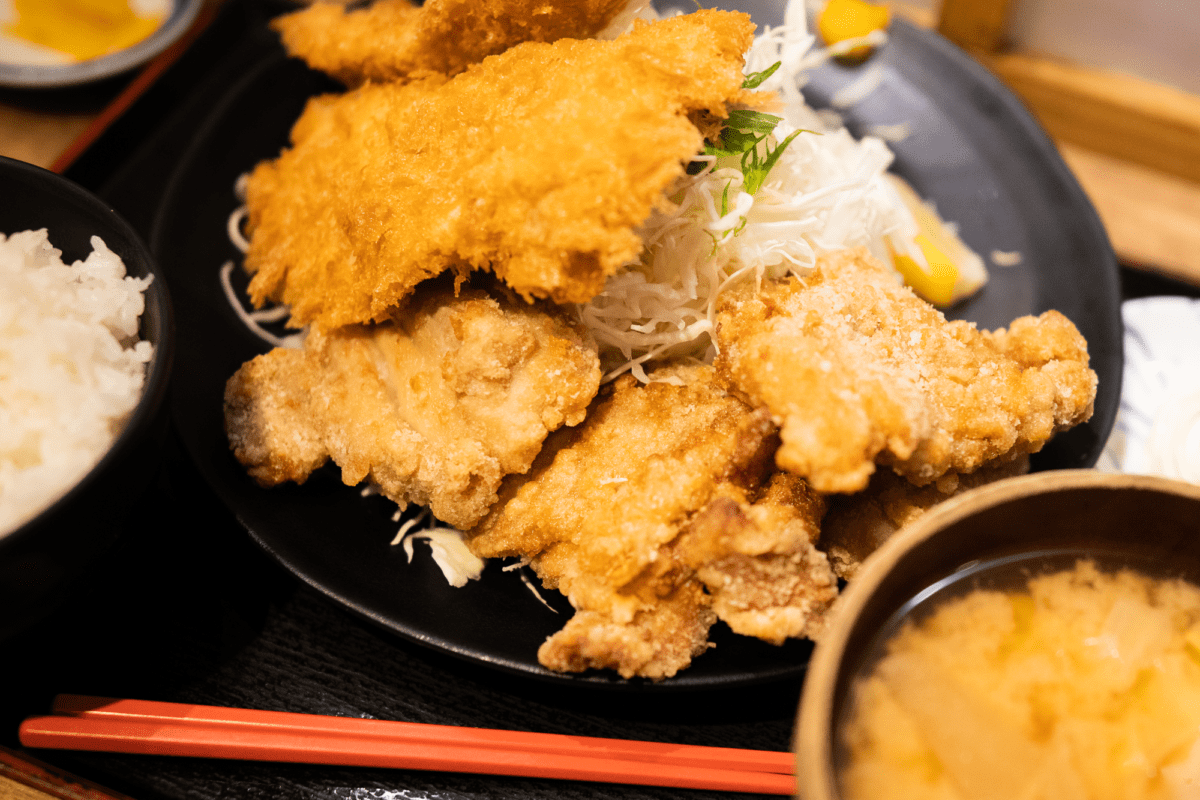 While the taste is average, the sheer volume of food here is the star. If you can't finish your mains, they will even let you take them away.
Verdict 2.5/5
8. Hosoya Sandwich (ほそやのサンド)
Located in Kokubuncho, Sendai's entertainment district, Hosoya Sandwich is one of the oldest coffee shops in Japan and has been serving its famous burgers since the 1950s.
In my 30 minutes there at 5 pm, a steady flow of customers ordered burgers, mostly for takeaway.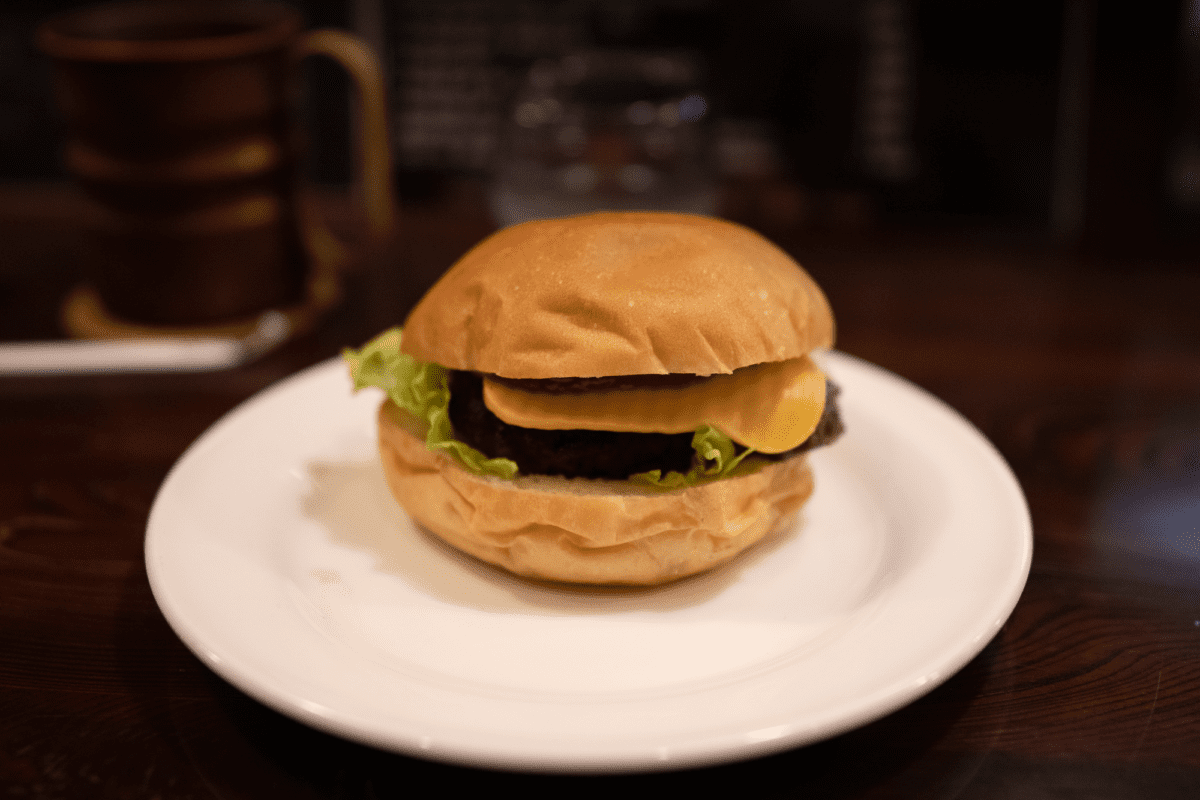 The burger is simple, but the 100% beef is the star. Grilled to perfection, the juices of the patty mix well with the cheese. Although, the ketchup taste was slightly overwhelming.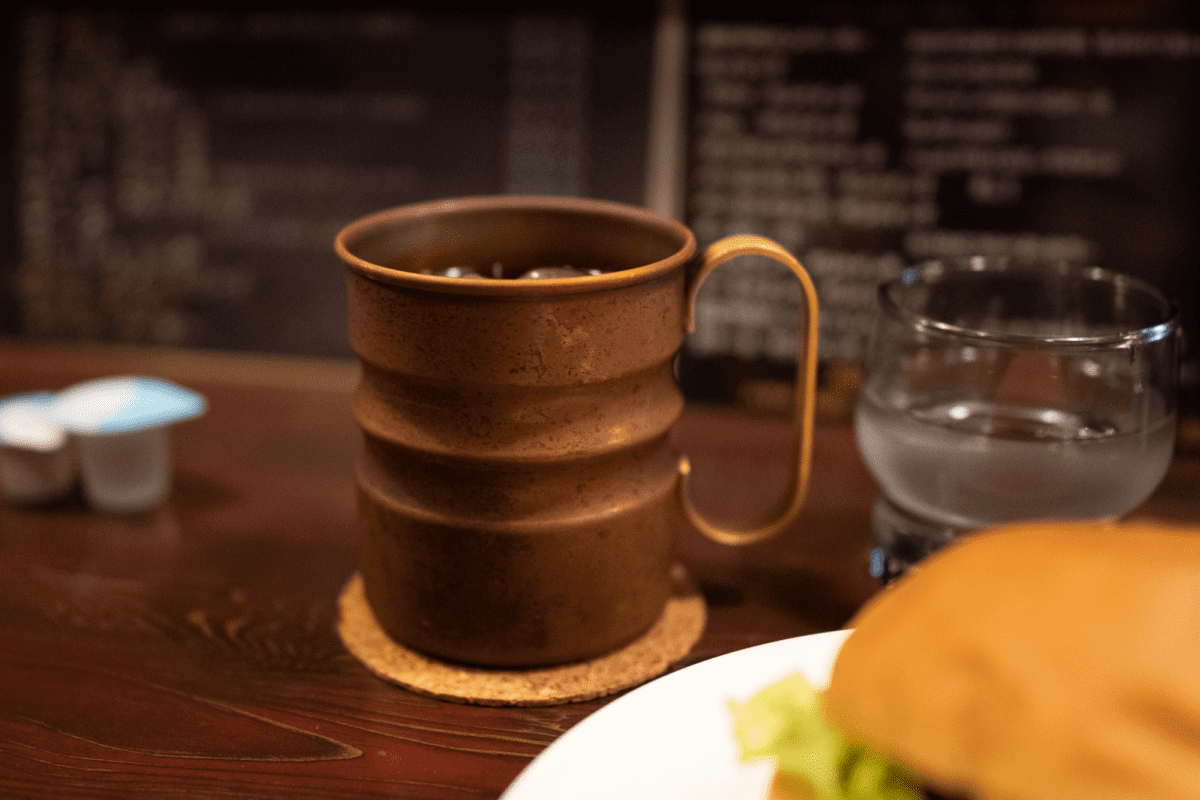 Verdict: 3/5
9. Tanya Zenjirou (たんや善治郎)
You can't say you've been to Sendai unless you've tried the gyutan (beef tongue), Sendai's most famous food.
While most gyutan meals start from 2000 yen, Tanya Zenjirou is a well-loved chain among the locals that offers the famous dish for under 1500 yen.
I came on a Monday afternoon and had to queue for about 20 minutes to get it.
The gyutan teishoku (beef tongue set) for 1430 yen comes with two slices of gyutan, two gyutan tsukune (meatball), and two gyutan sausages. There's a bowl of rice that you can refill for free once and soup.
I've had gyutan many times, so I didn't think Sendai's gyutan would be that much better. I was wrong.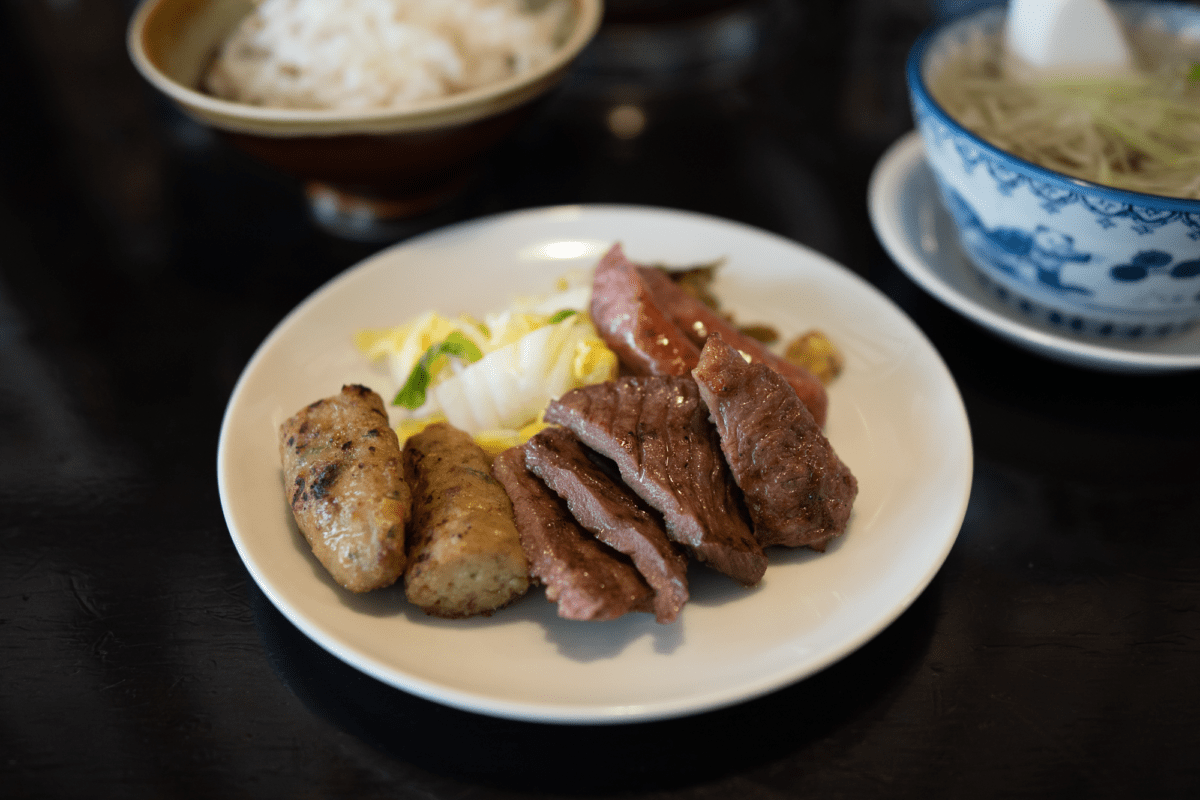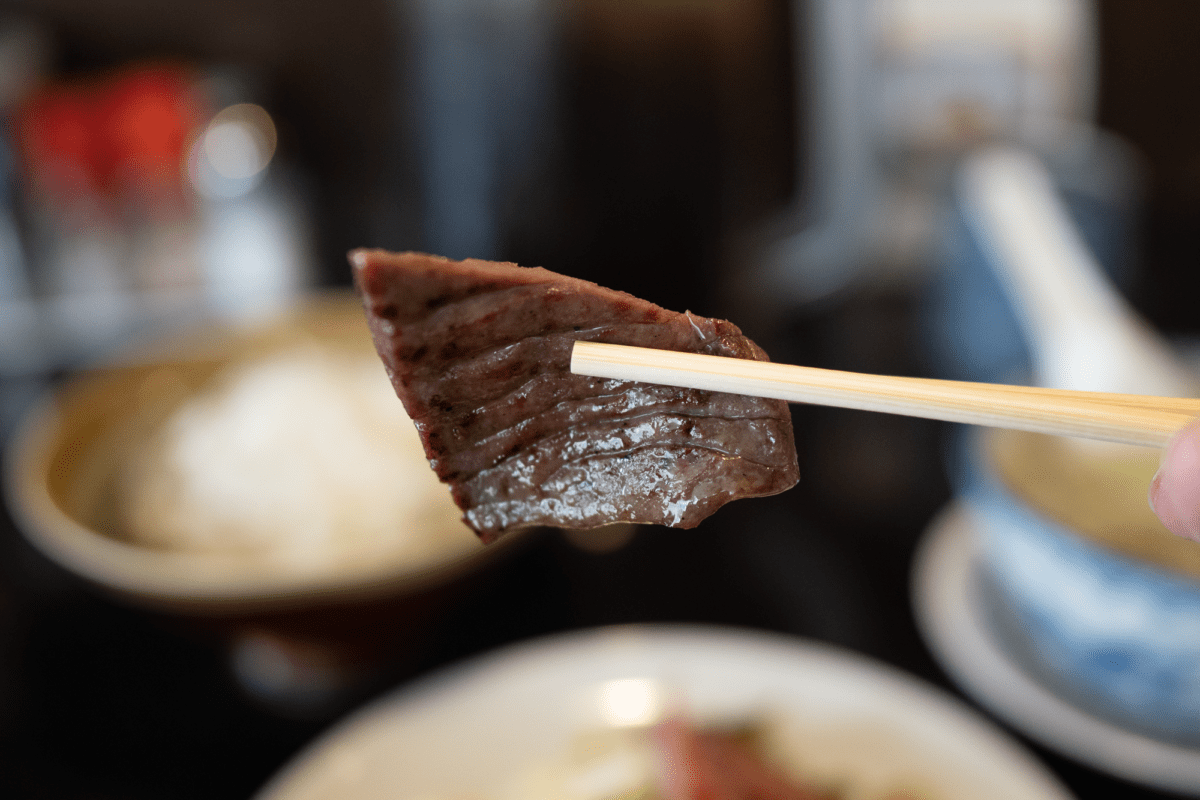 The meat is substantial and juicy and goes perfectly with the rice. No sauce is necessary.
The soup is the unsung hero of the dish. It comes with thick chunks of meat and is a great after-meal palette cleanser.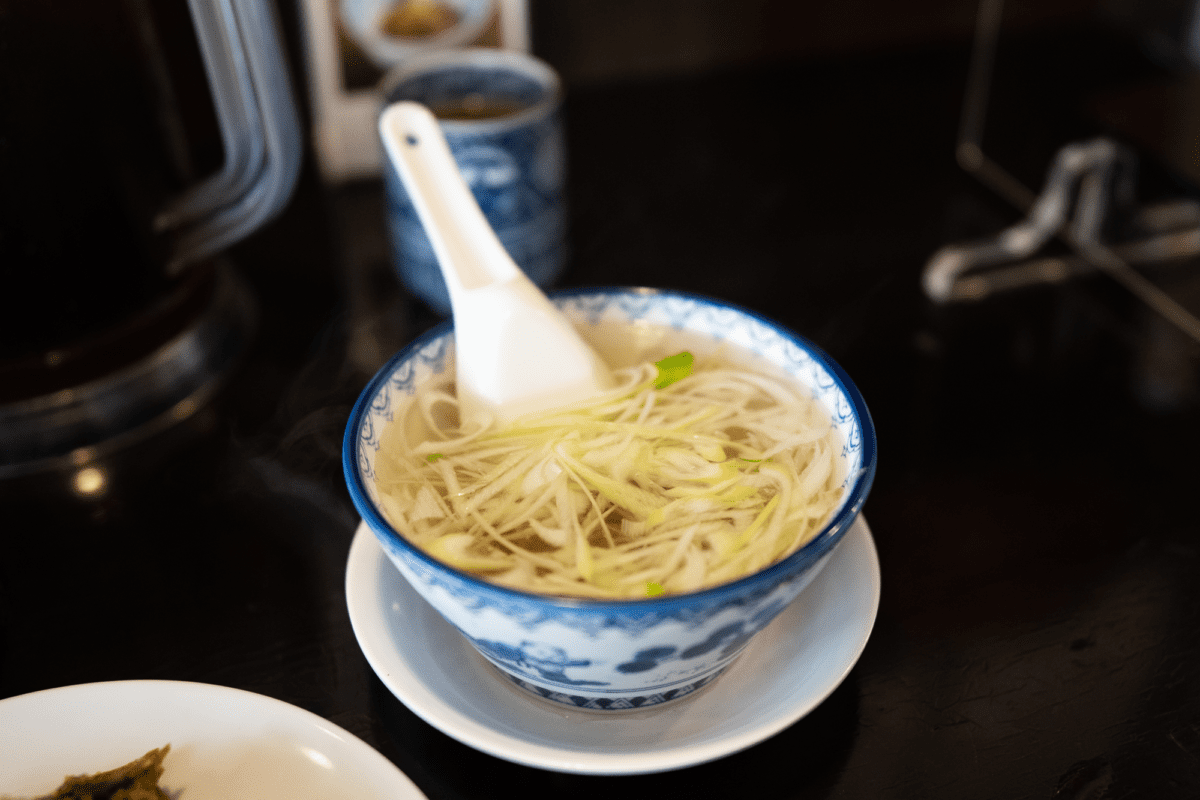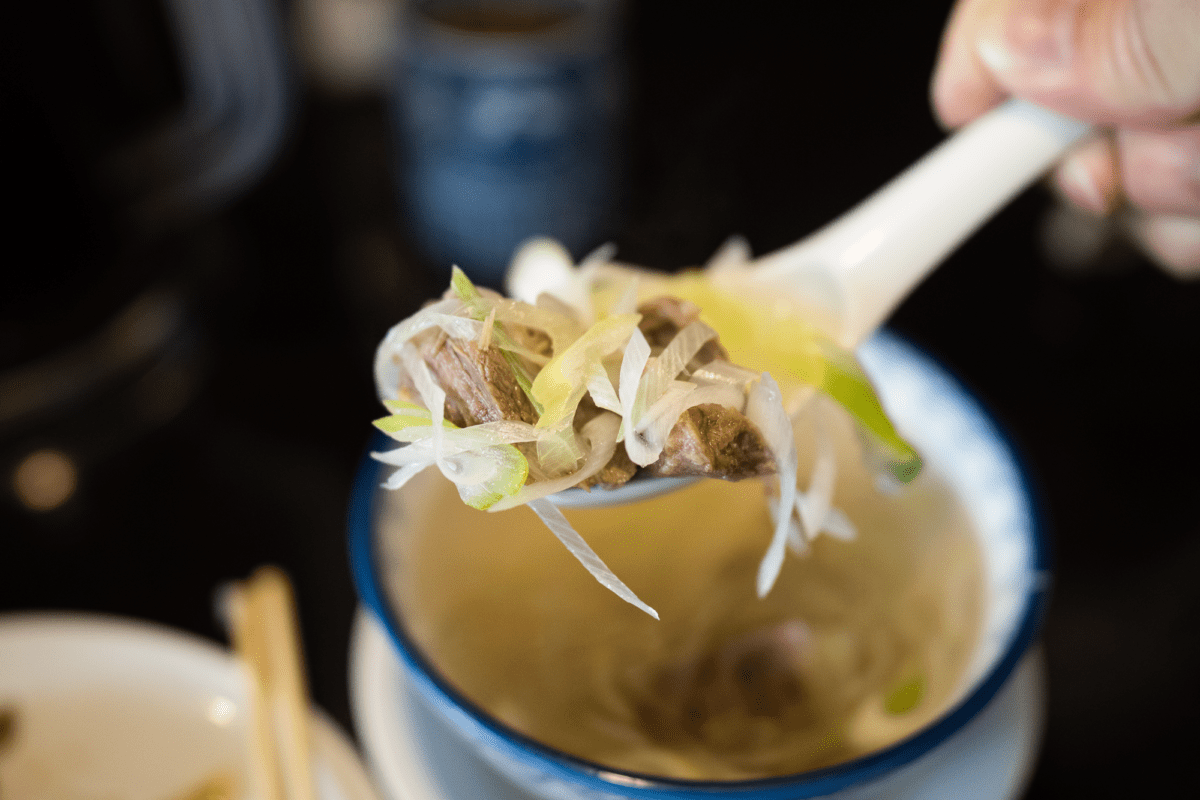 You'll have a hard time finding gyutan at this quality in this price range. This will be my go-to recommendation for friends who ask about Sendai.
Verdict: 4.5/5
10. Zunda Shake
This wouldn't be a proper Sendai list if I didn't include the Zunda Shake, which is basically an Edamame-flavored shake.
I got mine at the food court when visiting Date Masamune's statue, but you can also get it at Zunda Saryo at Sendai Station.
It is basically a chocolate shake with bits of edamame. The edamame flavor is faint and it is rather sweet. I enjoyed it but I also enjoy not having diabetes.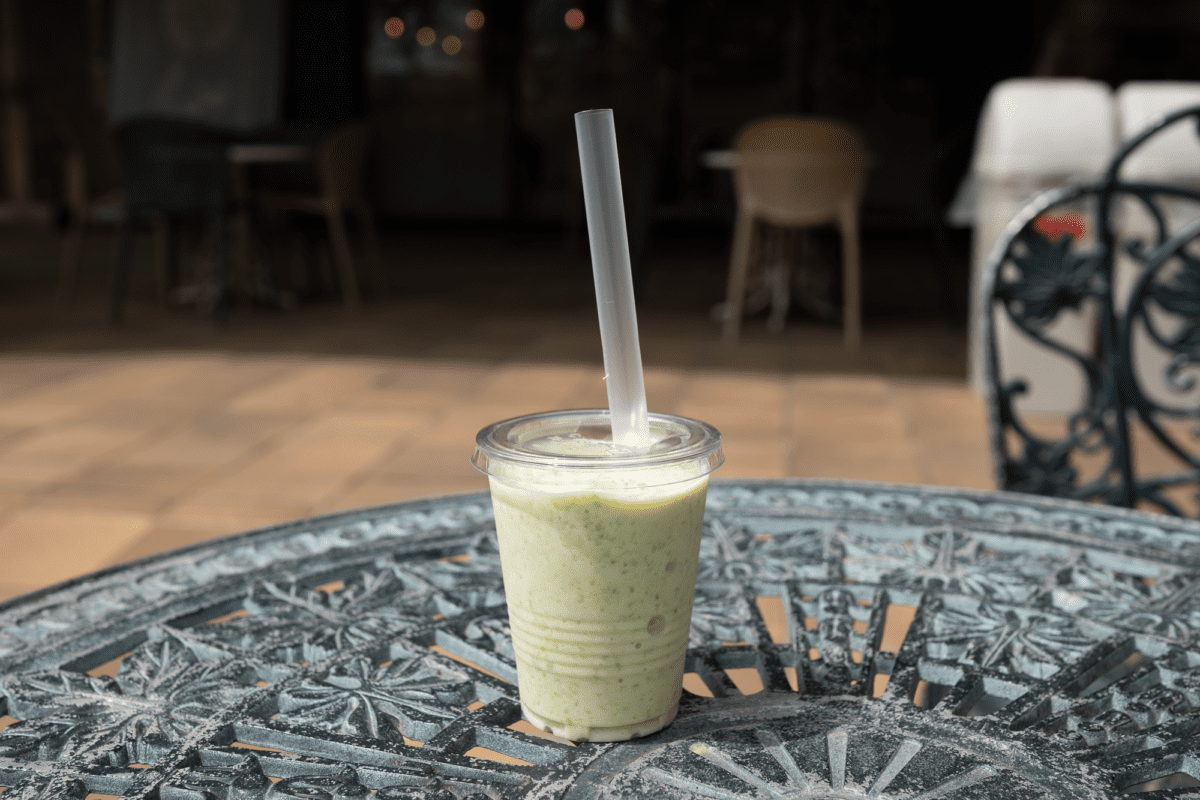 Verdict: 3/5
11. Aji Tasuke Bunten Imai (味太助分店いまい)
If chain shops like Zenjirou aren't quite your cup of tea, you can check out Aji Tasuke Bunten Imai. It's a small shop that has been serving gyutan for decades.
Come in the afternoon at the service lunch is available for just 1500 yen. The number of slices is much more than that of Zenjirou.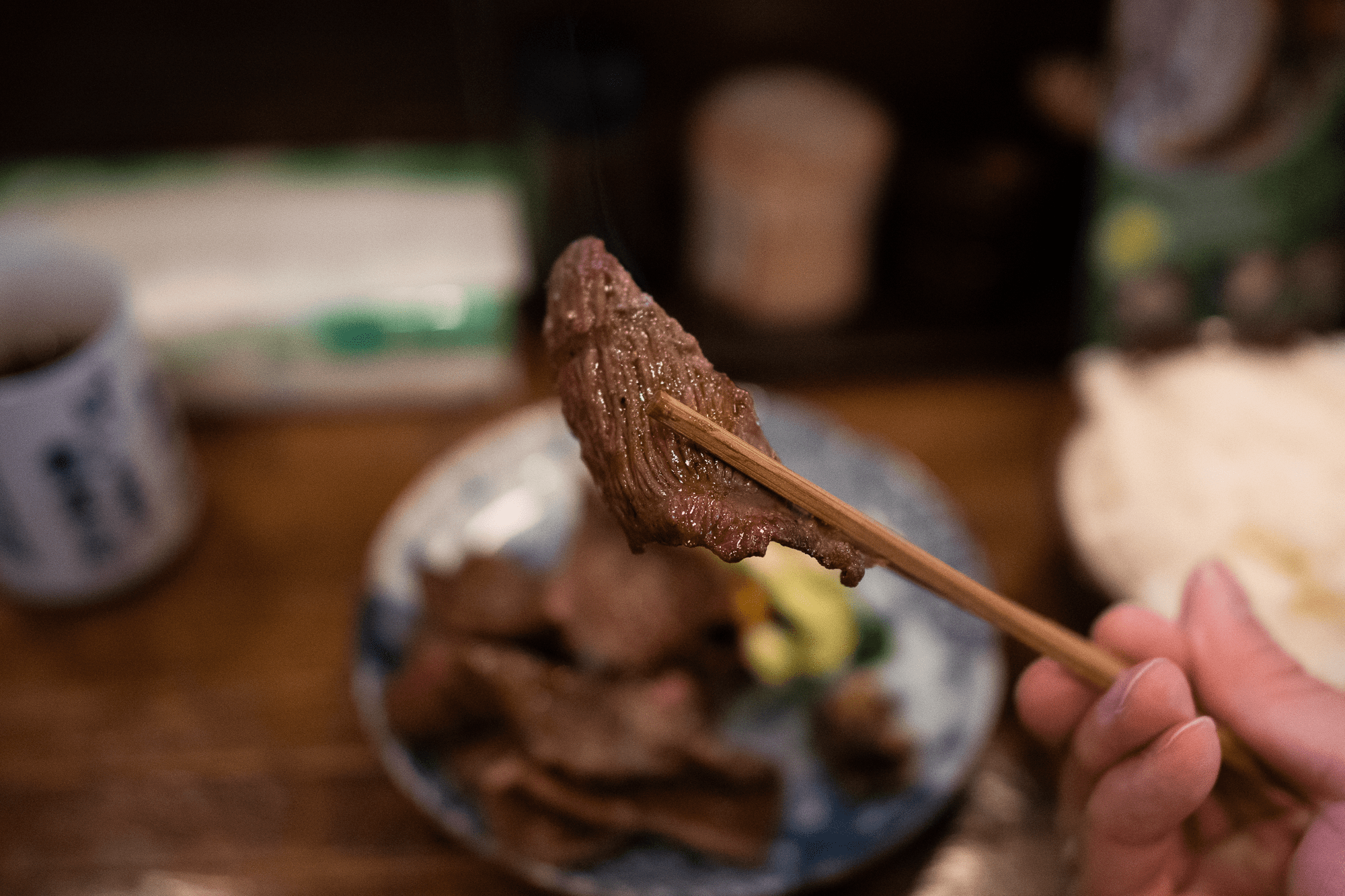 The staff even gave me an extra two slices after I finished my plate. The soup here is also great and refreshing, with a large chunk of beef in it.
I would say that the meal I had here is even slightly more satisfying than Zenjirou.
Verdict: 5/5
12. Taiyourou (泰陽楼)
Another speciality of Sendai is the mabo yakisoba. I've long been a fan of both mabo tofu and yakisoba. Combining them? Sign me up.
After a bout of drinks at Toridaruma (see below), mabo yakisoba sounds just about right. I came in the late afternoon and ordered it for 940 yen.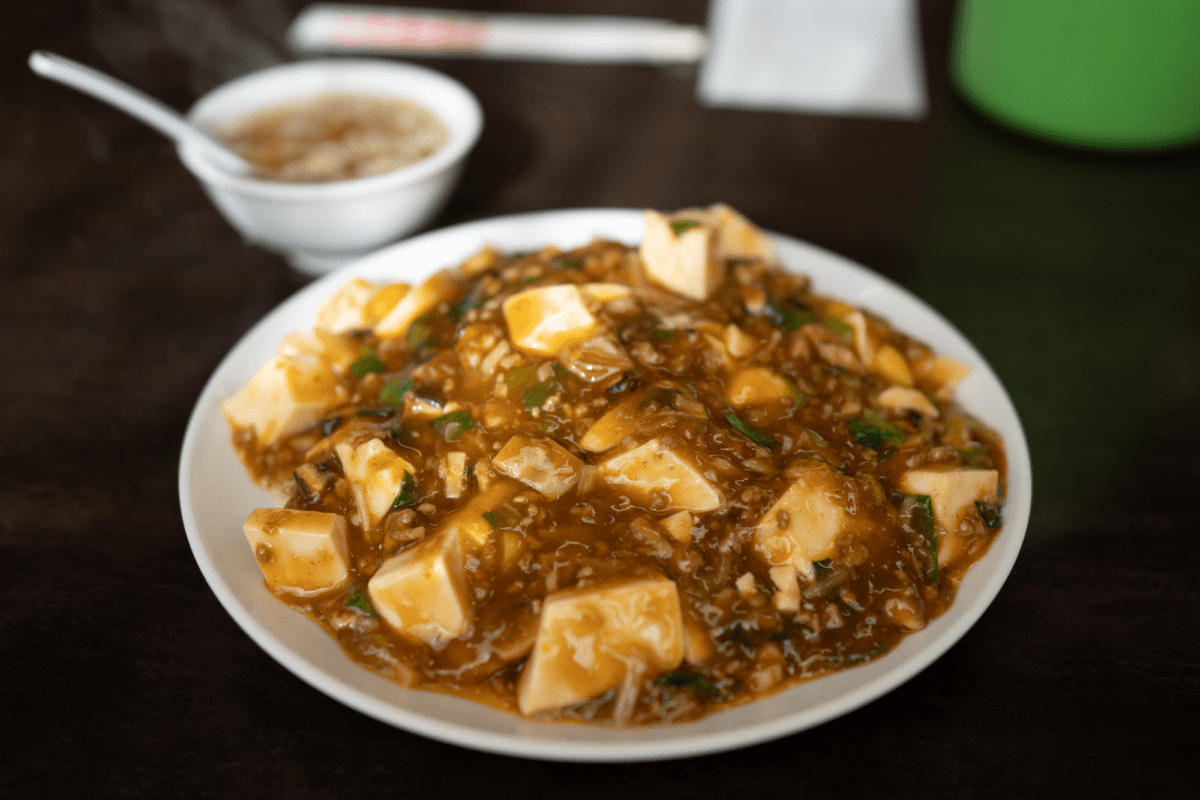 As you can see, the sauce covers the noodles completely. It's best to mix it well before eating as you want the sauce to evenly coat the noodles.
Definitely a satisfying meal after drinks.
Verdict: 3/5
Bonus 1: Drink yourself silly at Toridaruma
Apart from hunting for cheap food, I love hunting for cheap drinks.
I was surprised to find that Toridaruma offers a 90-minute all-you-can-drink for a crazy 878 yen (including tax).
And it includes draft Suntory Premium Malt, which is considered to be a premium beer at izakayas.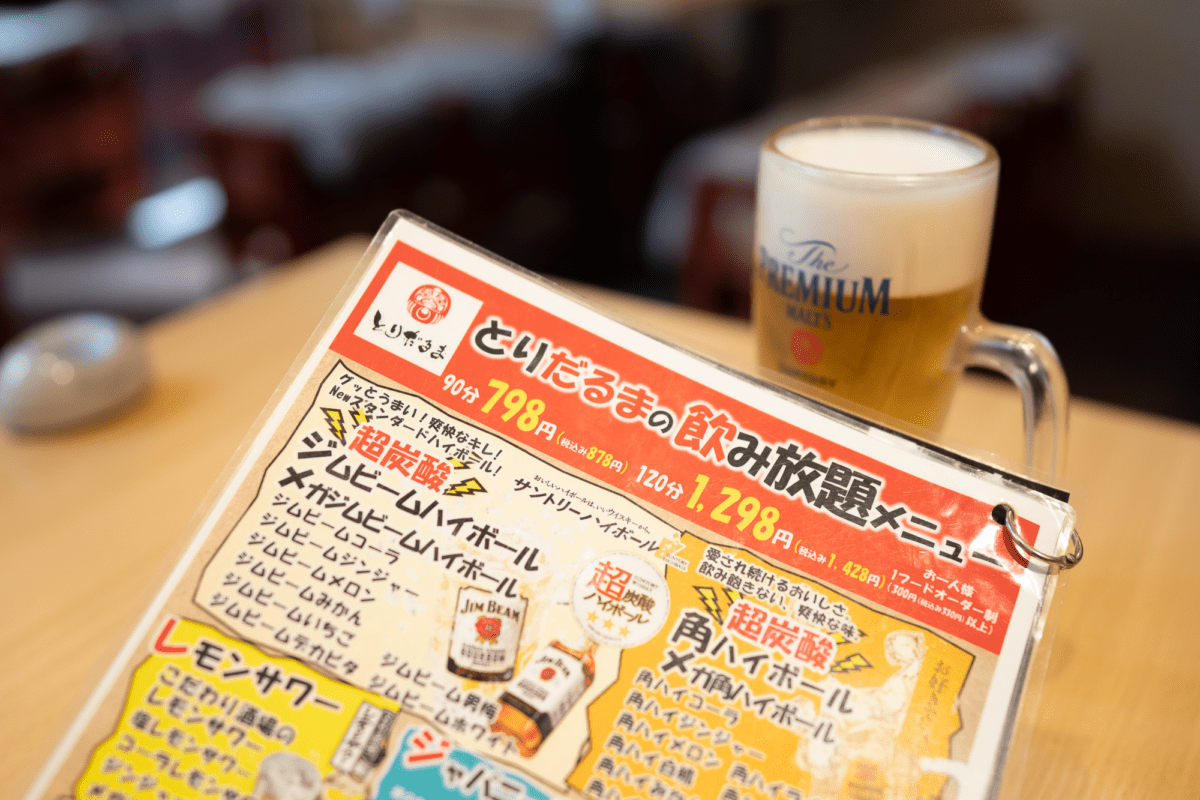 Of course, there are some caveats.
There is a seating charge if you come after 5 pm. I went at lunch time and the all-you-can-drink is available from that time.
You also have to order one food that cost more than 330 yen.
The last order is about 20 minutes before the end of the 90 minutes.
You can just order refills from the QR code on your table so you don't have to scream "sumimasen!" each time. And they gave me a new icy cold mug each time, rather than just filling the mug you were using.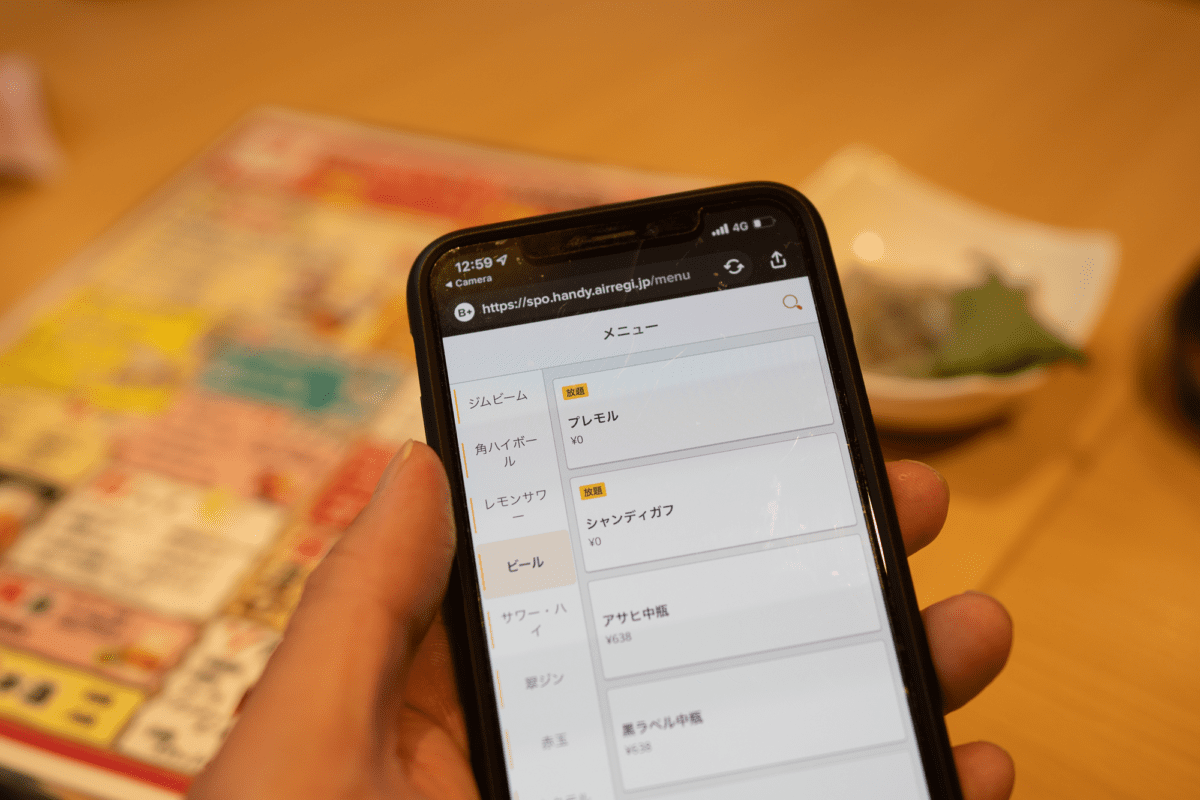 I ordered a tako wasabi and had six beers, my total bill was only 1,296 yen.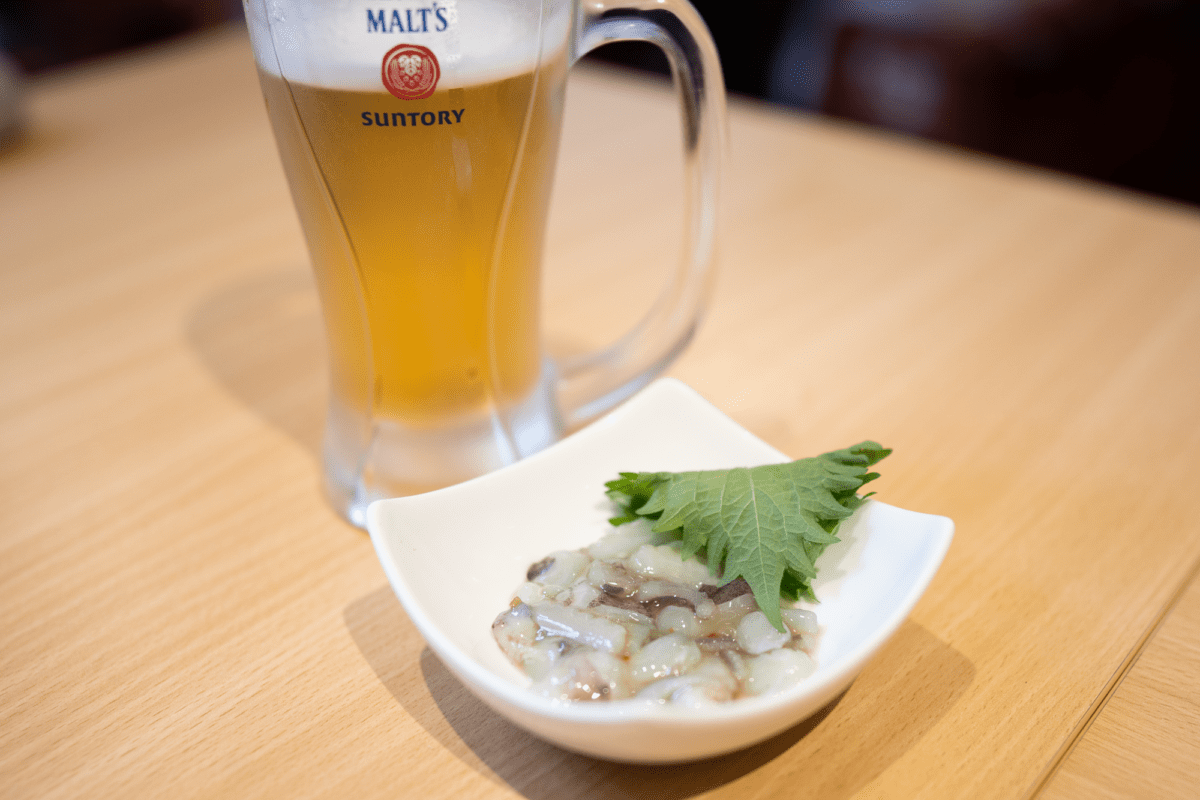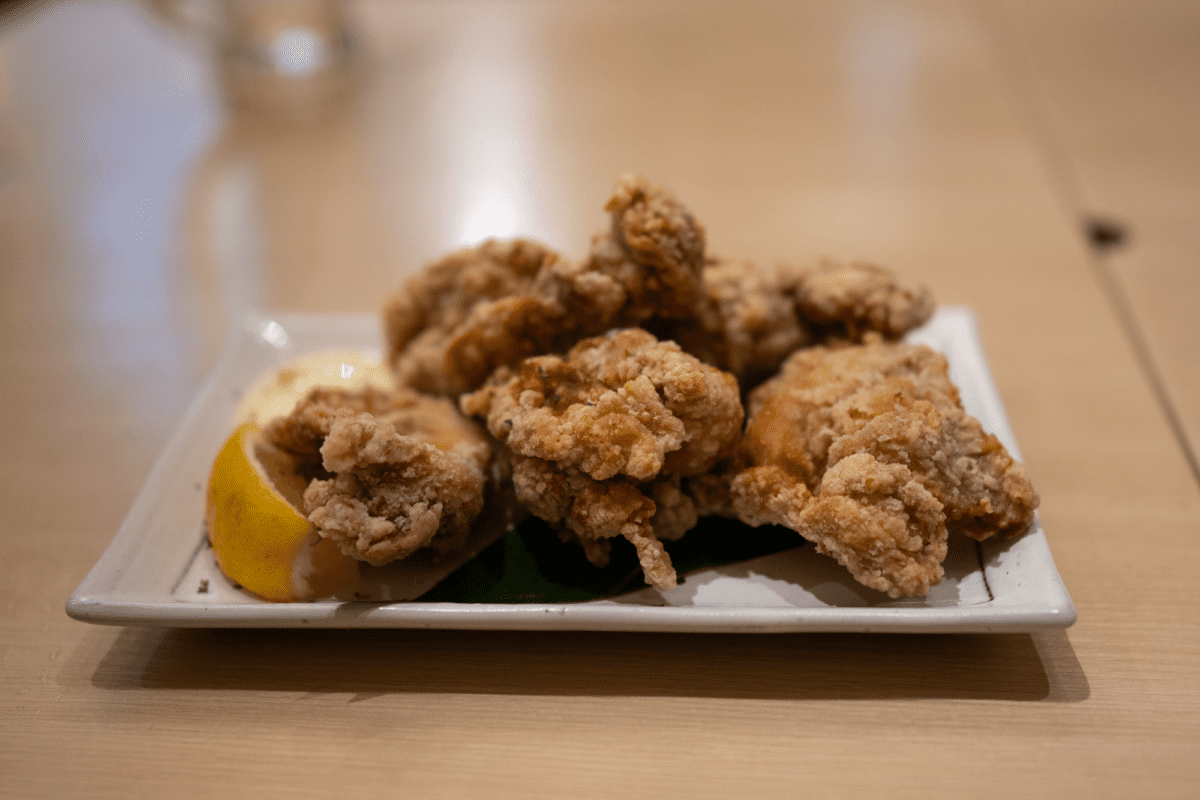 While they offer insanely cheap 500-yen lunch sets, the food here is probably average, so I would recommend you come after lunch for the drinks.
Verdict: 4/5
Bonus 2: Tonkatsu at Katsusei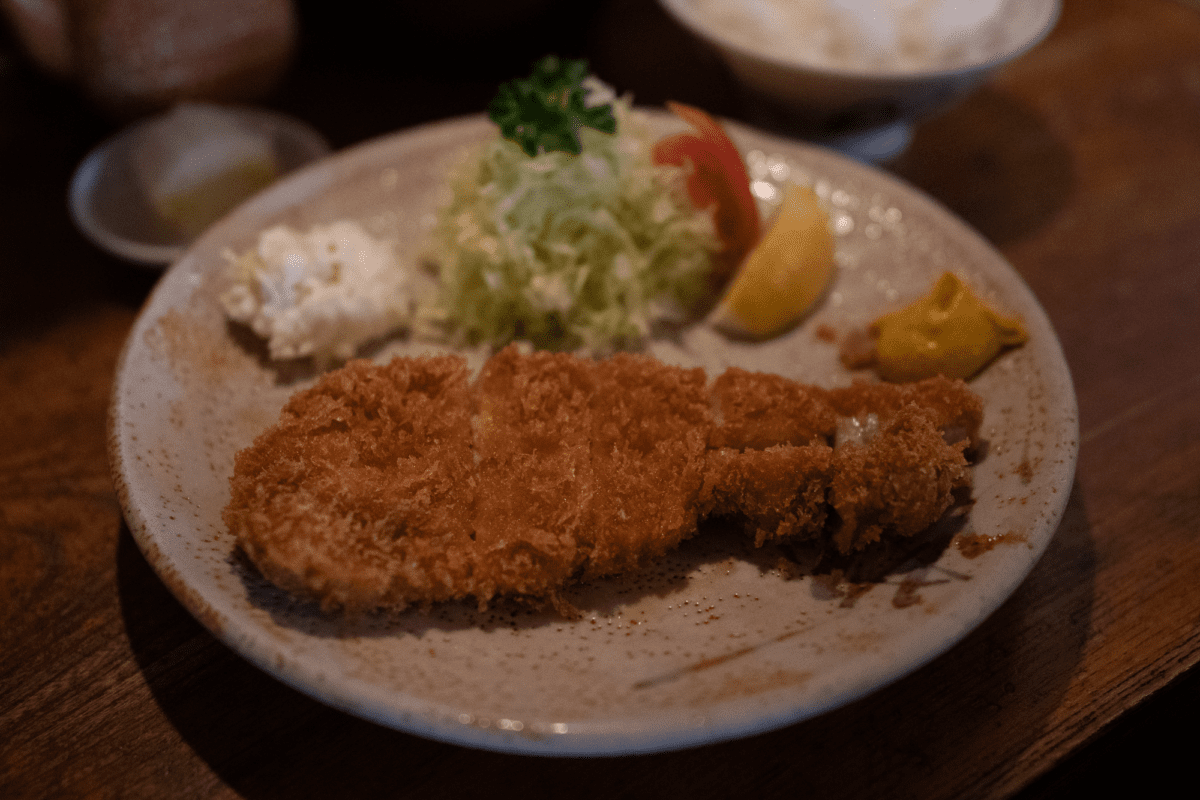 Not quite Sendai cuisine, but if you are craving my personal favorite, the tonkatsu, then check out Katsusei. It's an intimate tonkatsu restaurant that serves an honest plate of tonkatsu. It's not as huge as the slabs at Tonchinkan but is very delicious.
Verdict: 4.5/5
Tagged sendai