This website is made possible by readers. I may earn a small commission when you buy through the links in this article at no extra cost to you. Learn more.
There isn't a cheap traveller that doesn't love the good, classic, and dirt-cheap Bánh Mi. Often sold for about US$1, these baguette of goodness offer a filling and quick meal. Sold almost at every corner, I must have ate Bánh Mì at least once a day, each day of my trip, even after a separate full meal.
Staying in District 1, the backpackers district in the city center, I was looking for a Bánh Mì place near my hostel and found Bánh Mì Hồng Hoa. I will make some comparison to the famous Bánh Mì 25 in Hanoi.
Unlike Bánh Mì 25, Bánh Mì Hồng Hoa is an unassuming shop, almost untouched by tourist or western influence, except for the English menu. At an average of 22000₫, they offer all the usual items for a decent Bánh Mì shop. The bread, baked fresh in the back of the shop, is clearly the drawing point of this shop based on the 172 reviews on Google Places.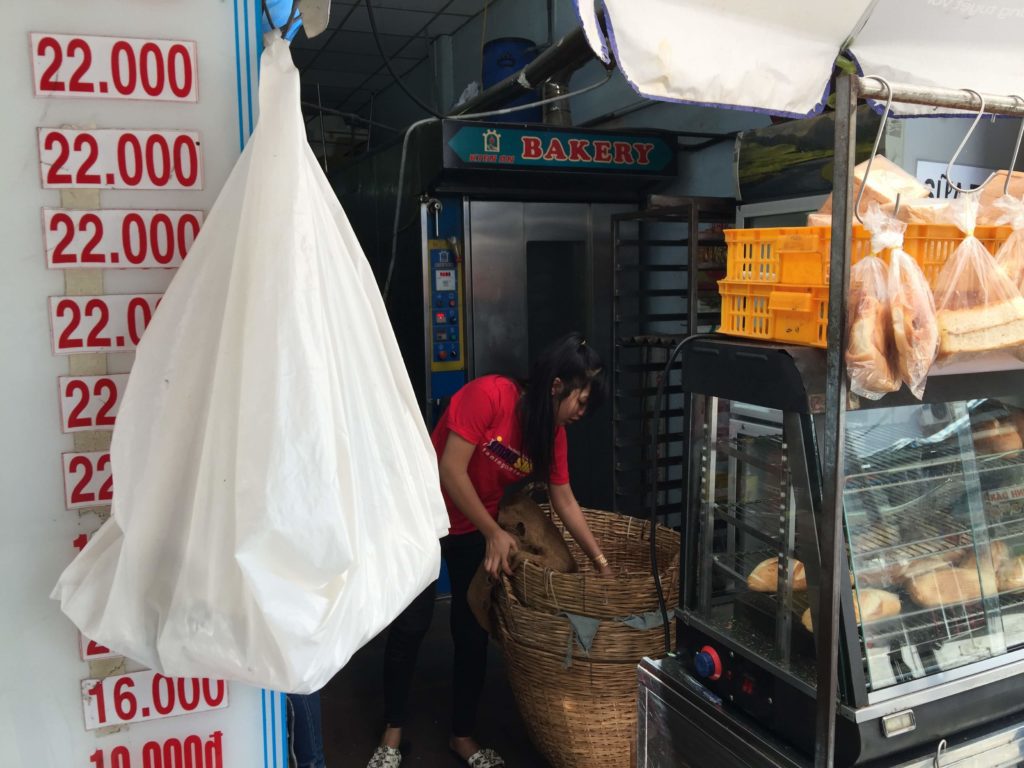 I went for the Roast Pork and added a side of egg for 27000₫. There isn't any place for you to sit and eat so I brought it back to my hostel. Even with the extra egg, the stuffing of the Bánh Mì is clearly not as packed as what you would get in other shops, like Bánh Mì 25. As expected, the freshly-baked baguette is clearly the winning element in the sandwich. The bread smells and tastes like exactly how a freshly-baked baguette should, and brilliantly complemented by the ingredients. In some ways, I guess the inclusion lesser ingredients are meant to not overpower the balance with the bread.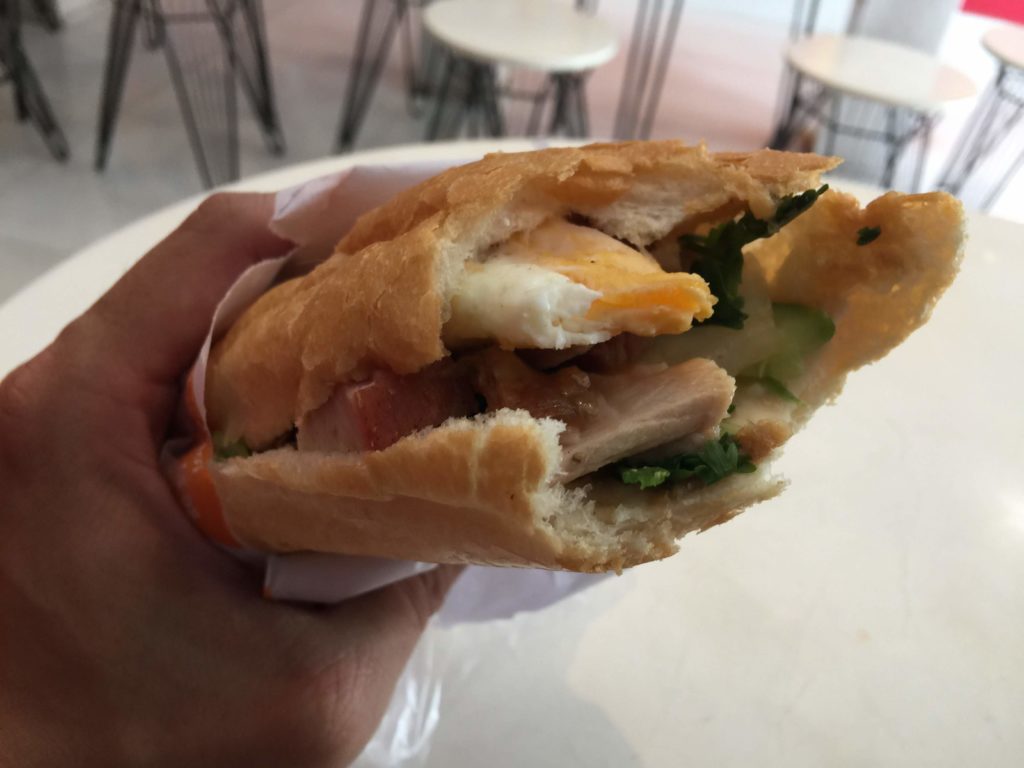 I would definitely recommend it for anyone who is looking for a quick bite near their hostels.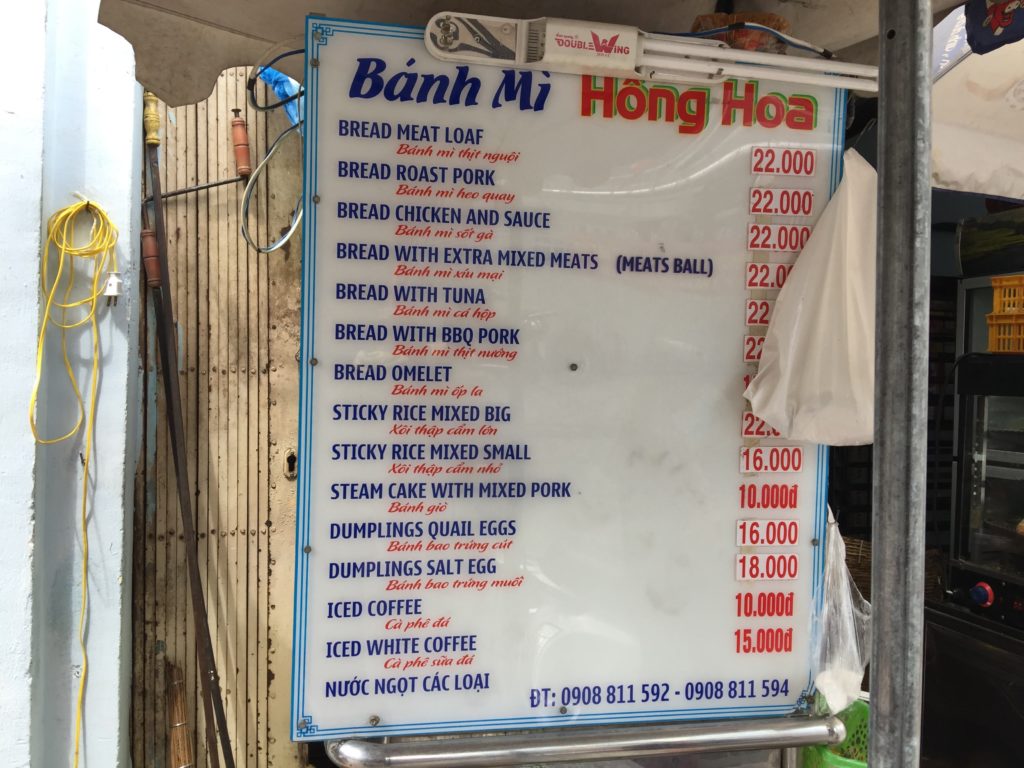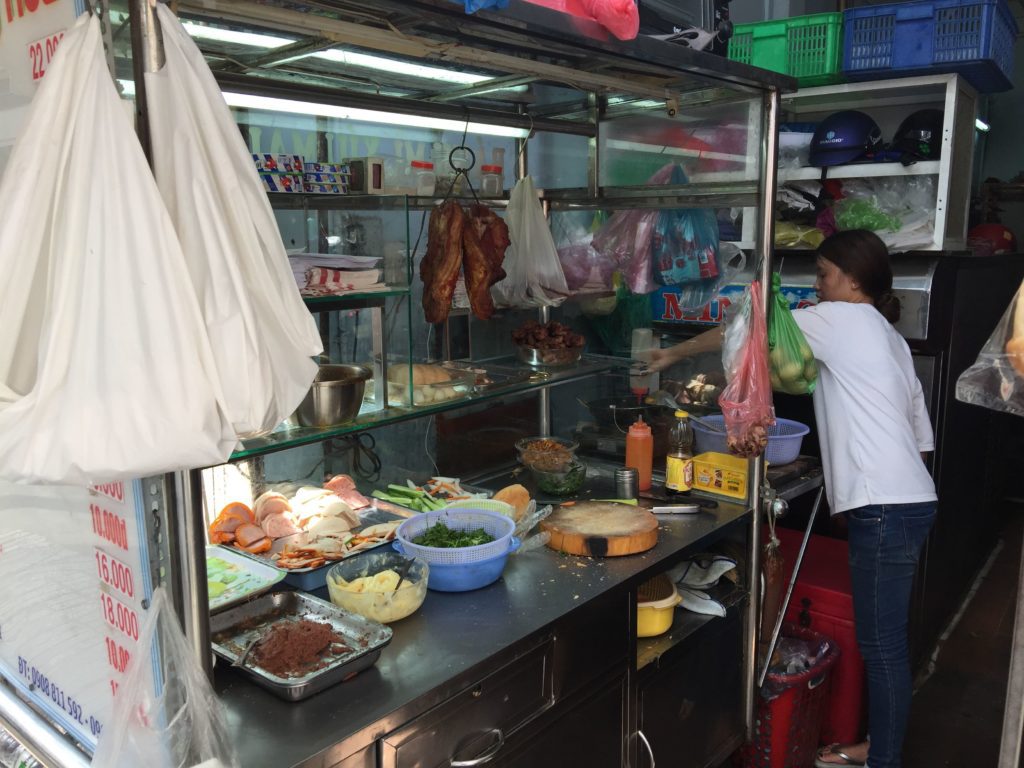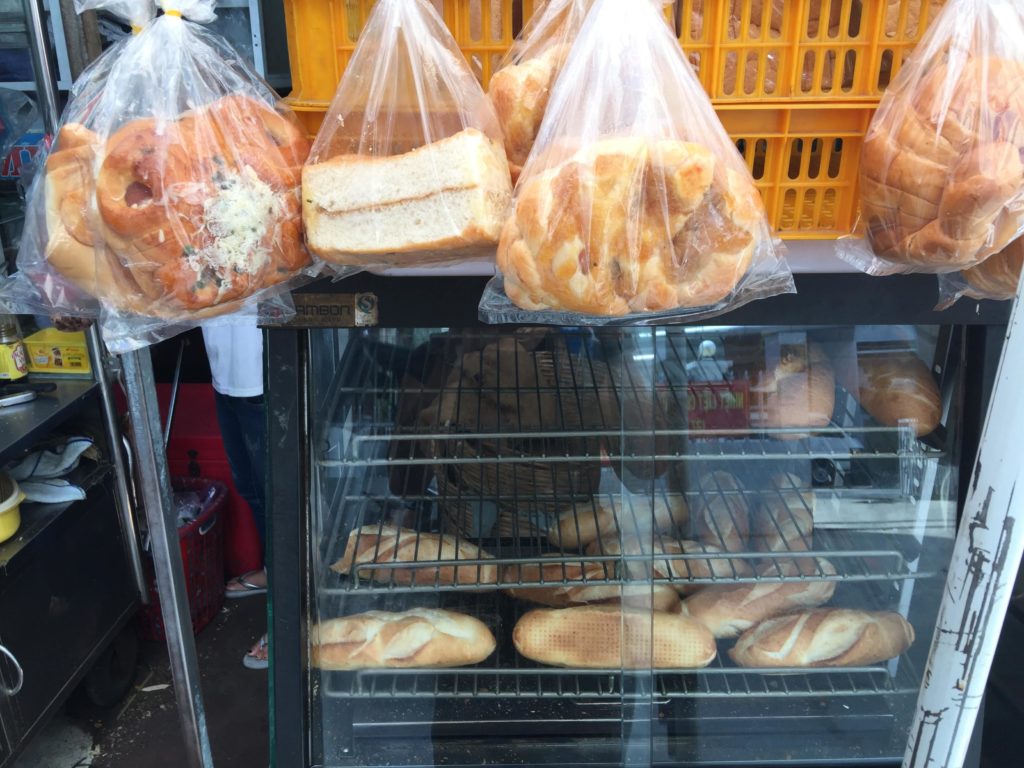 Tagged banh mi ho chi minh saigon sandwich vn