This website is made possible by readers. I may earn a small commission when you buy through the links in this article at no extra cost to you. Learn more.
After living 27 years of my life with my family, moving into an apartment I could call my own was a big thing. There was simply no reason to do so in Singapore, where staying with your family is the norm. But moving to Japan meant that I could get my own place and have it the way I want. So here I am, a month after moving to Tokyo, ready share with all of you my male living space.
To give some context, I stay on the south side of Shinjuku station somewhere between Shinjuku and Yoyogi JR stations. It's pretty quiet here despite it being Shinjuku, the place you would typically associate all the madness of Tokyo with. You pay an upwards of 100000 yen a month but the convenience simply makes it worth the price. I rarely take the train and my company-paid commuter pass lets me go to Harajuku, Shibuya, Ebisu and Nakameguro. I am also close enough to ride a bicycle to work if I choose to. Also, it's so much easier to invite friends to hang out near your place if you stay somewhere where they are actually things to do.
The only drawback was the size (22m²). However, I grew accustomed of the size after a while and actually enjoyed the ease of being able to reach for anything without having to get up from my bed. However, this meant that I couldn't host anyone or have guests over unless it was a SO as there simply wasn't any room to fit another bed in such a space.
I wrote an article on how to find a great apartment in Tokyo that might help you out if you are looking for one.
For furniture, I was willing to spend as long as I was sure that I would commit to using them for life, or at least, a very long time. So I was adamant about getting high quality items that should ideally be design classics.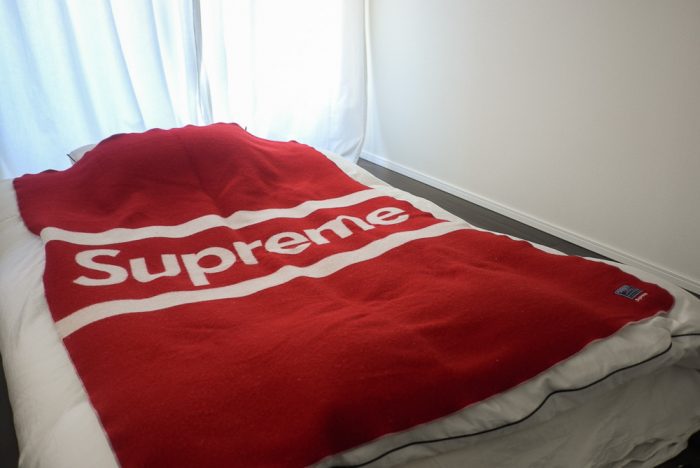 The first thing I looked for when I got confirmation on my apartment was the bedding. This was, to me, the most essential and important item in the room. You spend a third of your life on your bed, so I would not compromise on comfort for my sleep. I decided on a futon because my room was way too small for a bed. For my shiki futon (the mattress layer), I settled for a semi-double Muji wool-stuffed one that I have had good experiences with owning one in Singapore. I decided that I needed a second layer to get the best possible sleep and went with a wool-stuffed memory foam from Nittori. I would strongly recommend that you try out the futon before buying, no matter how good they look in pictures. I tried premium ones such as Air Weave and Nishikawa to realise that while they seemed like excellent products, they were simply not worth their price tag.
I love searching the Good Design Award website for good-looking things to buy and I found the most amazing kake futon (the quilt) that way. I visited the Omotesando Futonten and was blown away by the smooth feel of their futon that makes you feel all fuzzy and warm on the inside. It was so toasty that I went without the heater all my winter nights and probably saved a bunch on utilities.
A futon like that was perfect for winter, but would probably be too warm for other times of the year, so I kept my Faribault Supreme blanket for those times. It's also handy to use as a throw when not sleeping.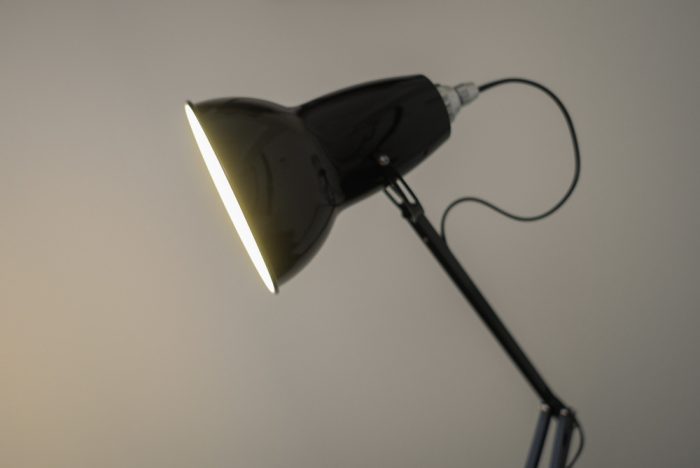 But no one likes ads, so I got rid of them. If my articles helped you, I ask for your support so I can continue to provide unbiased reviews and recommendations. Every cent donated through Patreon will go into improving the quality of this site.
I owned a Luxo lamp in Singapore and simply loved it. It provided just the right amount of mood lighting for when friends come over for chill drinks. However, I wanted to try something else, and subreddit BuyItForLife led me to the Angelpoise lamp, a design classic known to have withstand the test of time. I manage to get the Original 1227 model in black at 20% off thanks to the holiday sales!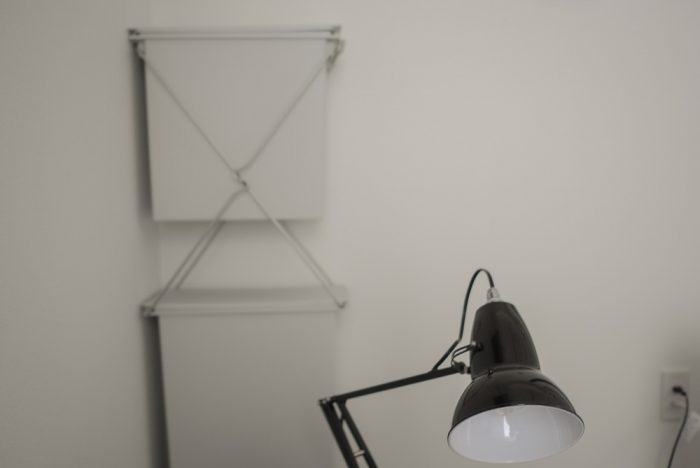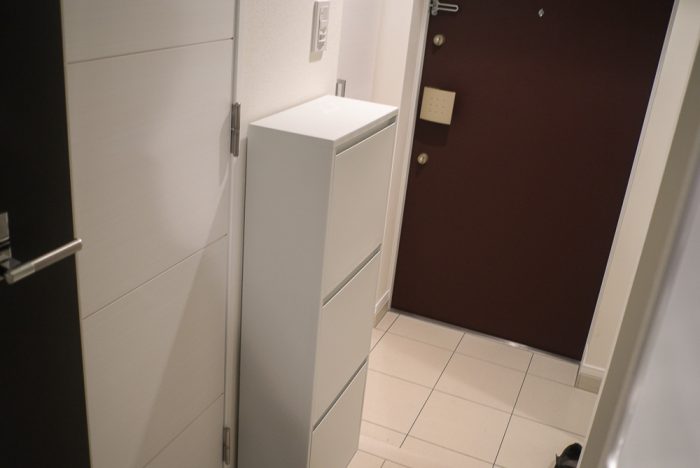 In Japan, separating trash is a must, so trash separators came from Muji. The big ones for combustible and non-combustibles were in the room for easy access, while the ones for cans, pet bottles and glass bottles were out in the hallway. Also, I received a 15% discount from a friend's New Year lucky bag and used it on about 80% of my Muji items, including my refrigerator, air purifier and washing machine. The savings were insane.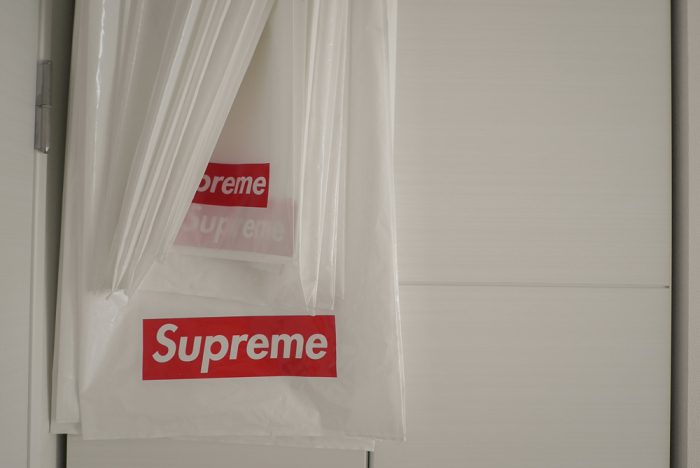 Whenever I can, I resell Supreme products to offset the cost of my own clothes, so the plastic bags that were delivered together are hung neatly outside my wardrobe.
Being mildly OCD, I wanted a table that would fit perfectly into the space in my room, my table was a custom-made one from
Hinoki Craft
, and probably my favourite piece after my futon. While the natural wood probably didn't match my dark flooring, I considered the possibility of me moving and went with it anyway. The quality and the fact that it would age beautiful was more important for me when choosing this.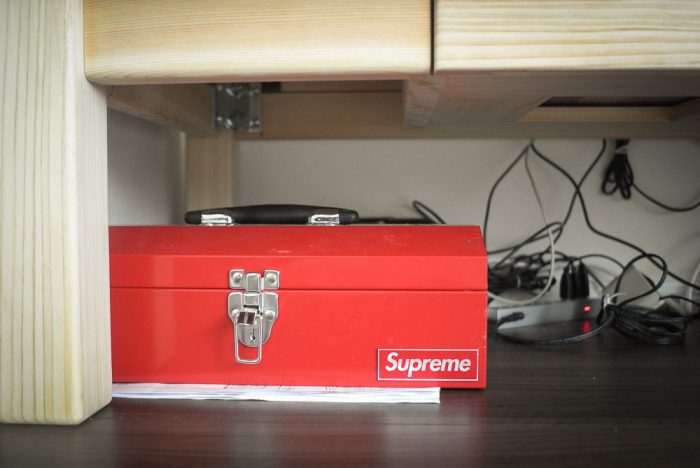 Having a table also meant that you could hide things under it. They do a good job in hiding things like unsightly wires and cleaning products. In my Supreme toolbox, I had things like a food mat and a torch light. It's basically for anything random that didn't have a place.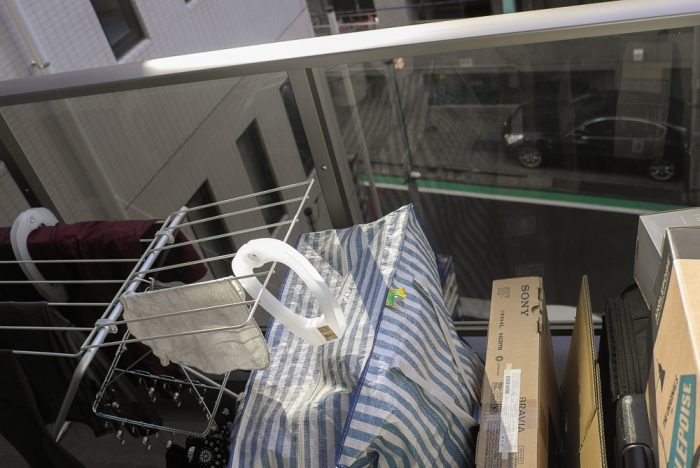 My balcony is basically my store room. Bulky items like my suitcases and boxes that I can reuse goes here. I have no intention in getting a dryer because machine-drying your clothes will deteriorate them quickly, so I hang out my clothes to dry here.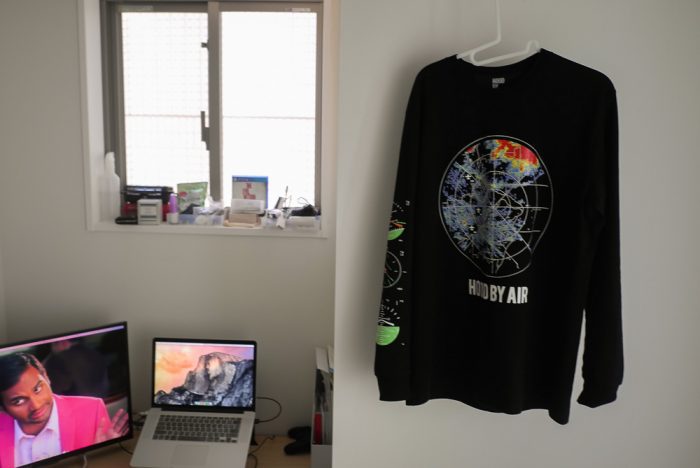 Clothes which I would wear more than once before washing would get some heavy Febreezing and left to dry before I put them back into the wardrobe. Japanese apartments have these awkward bars hanging down from the ceiling, so I would use them to temporarily hang up clothes or coats.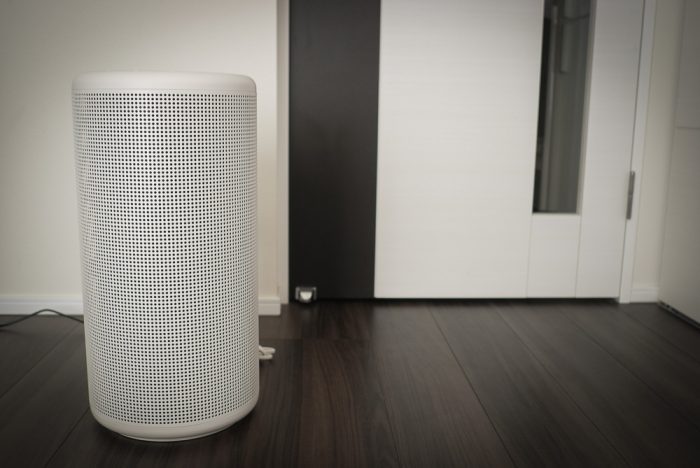 My nose is extremely senstive and I couldn't believe how well this Muji air purifier solved my sinus problems. I love how the design is so Dieter Rams-esque and how well it compliments the room.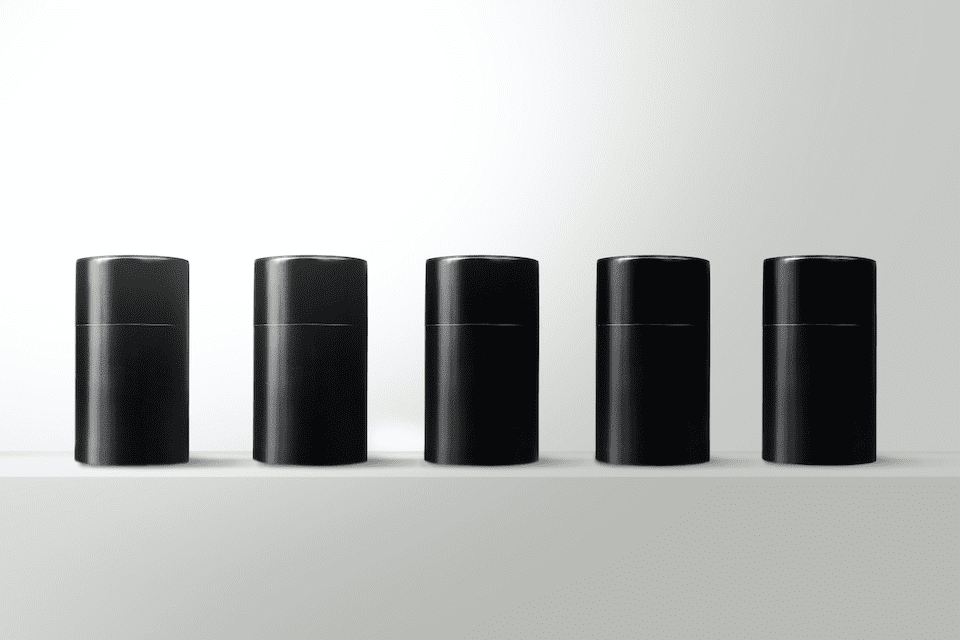 I found a 100 year old company that would create these heirloom quality canisters for me. They are handmade and will keep your tea leaves, coffee beans or anything that you need dry for years to come.
or read review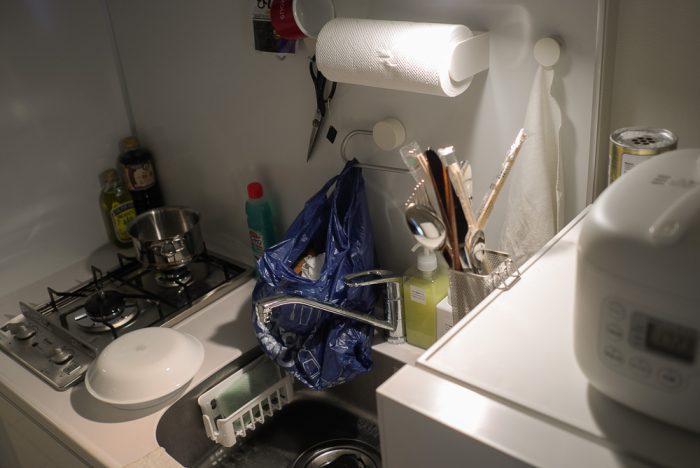 My kitchen had basic cookware made up of a few more BuyItForLife items such as an All-Clad Copper Core Pot and Corelle dinnerware. An appliance I was very happy with was my Naoto Fukusawa-designed Muji Rice cooker. Its minimal aesthetics fits my style without a hitch.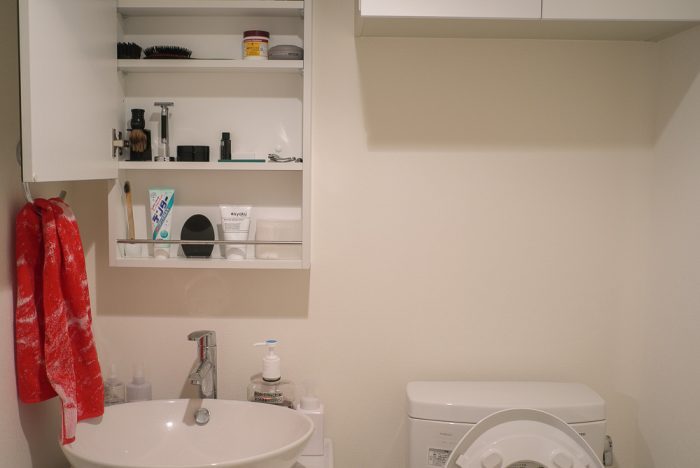 I also bought empty dispensers from Muji to maintain the minimal aesthetics where I can.
There you have it, my first apartment for all to see. So far, one month in, I love my room and everything in it more each day. I look forward to coming home each day after a long day at work. Hope that you found some inspiration and ideas for things to furnish your room with.
Tagged angelpoise apartment decor muji naota fukusawa shinjuku