This website is made possible by readers. I may earn a small commission when you buy through the links in this article at no extra cost to you. Learn more.
Okihara asked if I liked to have some udon for dinner. Thoughts of udon in Singapore reminded me of sloppy noodles in diluted sauce, but seeing that he mentioned it was the best udon in the area and since I haven't actually gave the original udon from Japan a fighting chance, I had to agreed.
I was glad to get out of the damn cold into Marukame where a large cooking area which doubles as a counter where you order the type of base udon you want. I ordered one that had a half boiled yolk in it for ¥380. Without an English menu, you can only point and gesture frantically at the large pictures like a gaijin idiot. After getting served up the udon, you can choose additional tempura dishes at about ¥100 each.
The entire meal was so delicious that I finished every last bit of the soup mixed with the yolk and tempura flakes. Of course, you have to content with ready made tempura and semi warm kakejiru (made of dashi, soy sauce (shōyu), and mirin), which is usually the case in most casual udon/soba place that serves tempura.
After many trips to Japan, this place is my to-go joint for late night after-drinks indulgence. The price and quality is simply unbeatable.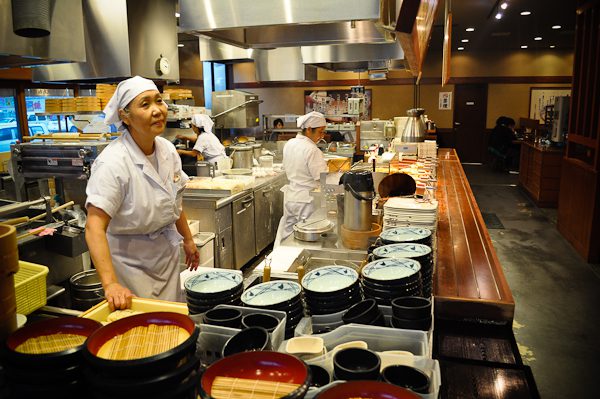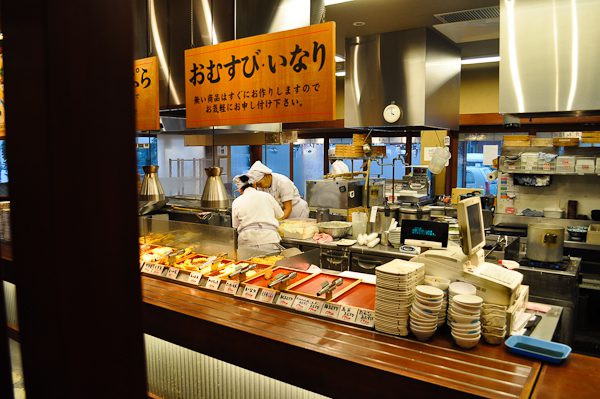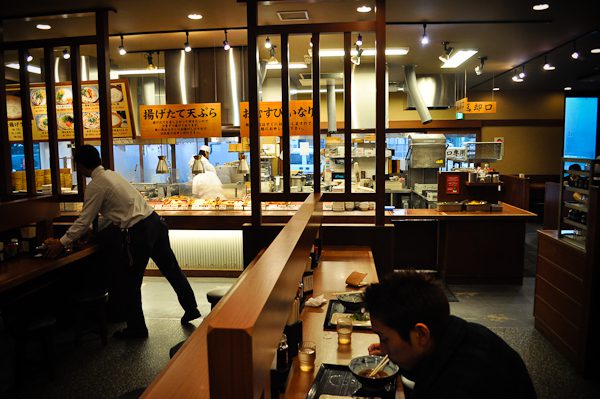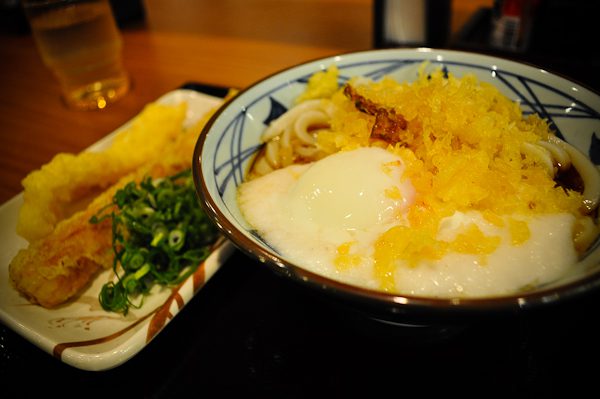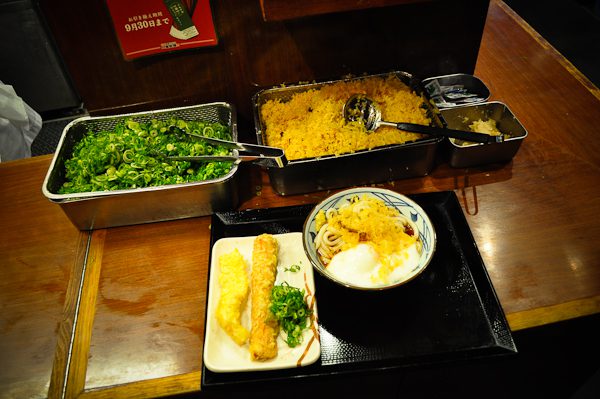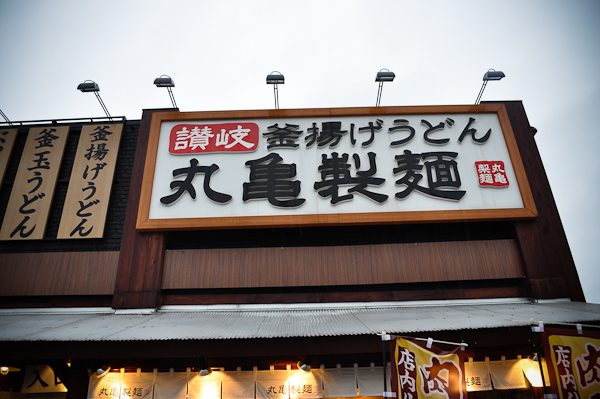 But no one likes ads, so I got rid of them. If my articles helped you, I ask for your support so I can continue to provide unbiased reviews and recommendations. Every cent donated through Patreon will go into improving the quality of this site.
Tagged udon
---
I would love to hear from you!