This website is made possible by readers. I may earn a small commission when you buy through the links in this article at no extra cost to you. Learn more.
While you might have heard of the Royal Tomb of King Suro, few might know that within 10 minutes walk is Global Food Town (map). Some friends graciously put me up at their place in Gimhae recently and they told me about a global town nearby.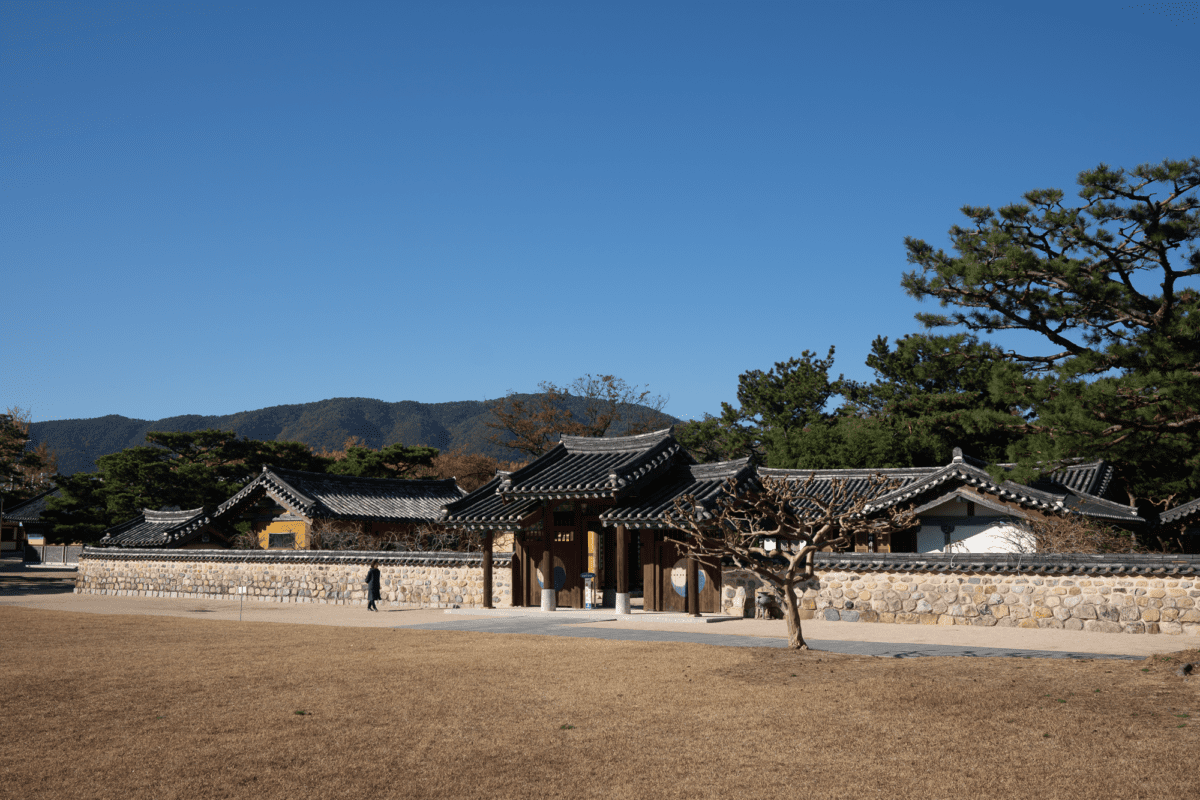 Apparently, Gimhae is filled with factories which utilizes many foreign workers from countries like India, Uzbekistan, Nepal, Vietnam, Indonesia, and Thailand. Some Koreans have a bad impression and advise against one to visit due to the number of foreigners.
Rather than people, it is more due to the vibe that the area gives. The area feels like time has stood still as surrounding areas continue to develop for the past 20 years. It reminds me a little of Shin Okubo in Tokyo.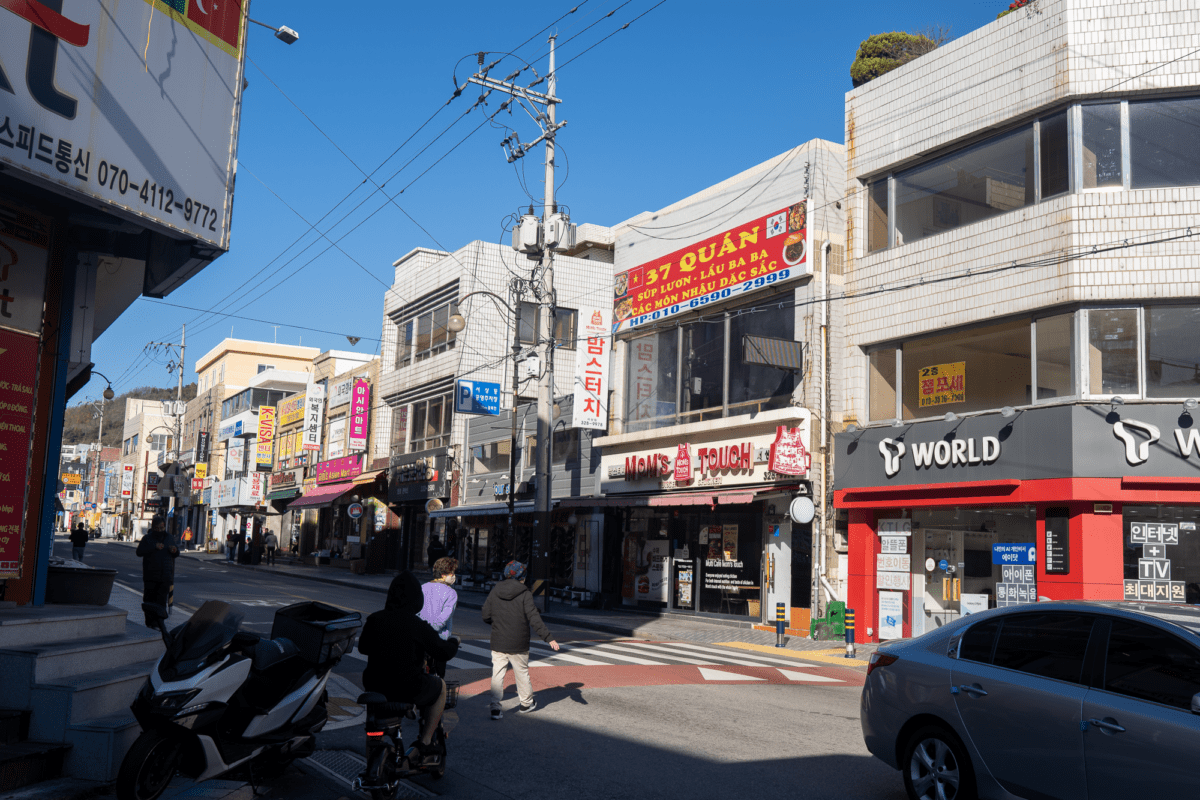 The food town is technically in Seosang-dong, but Dongsang market is adjacent to it, so you can kinda consider it part of the area. As you make your way towards the area, you will see plenty of mobile shops, Asian groceries, second-hand clothing, and remittance services, catered towards the local populace. I even saw a shop that says "Foreigner only".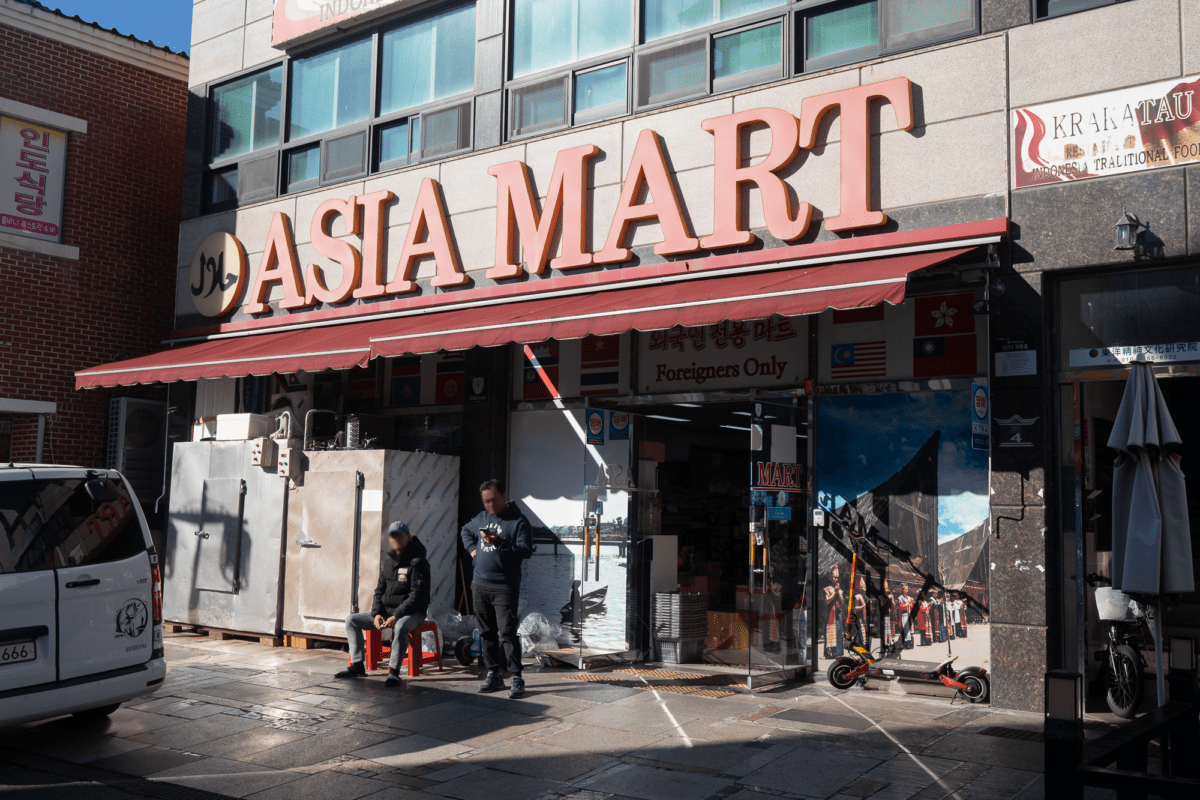 Dongsang Market
I had just came from Vietnam so I wasn't craving for any international foods just yet. My friend bought me to Dongsang Market, just a stone's throw away from the food street. It is similar to most Korean markets and you will find everything you need.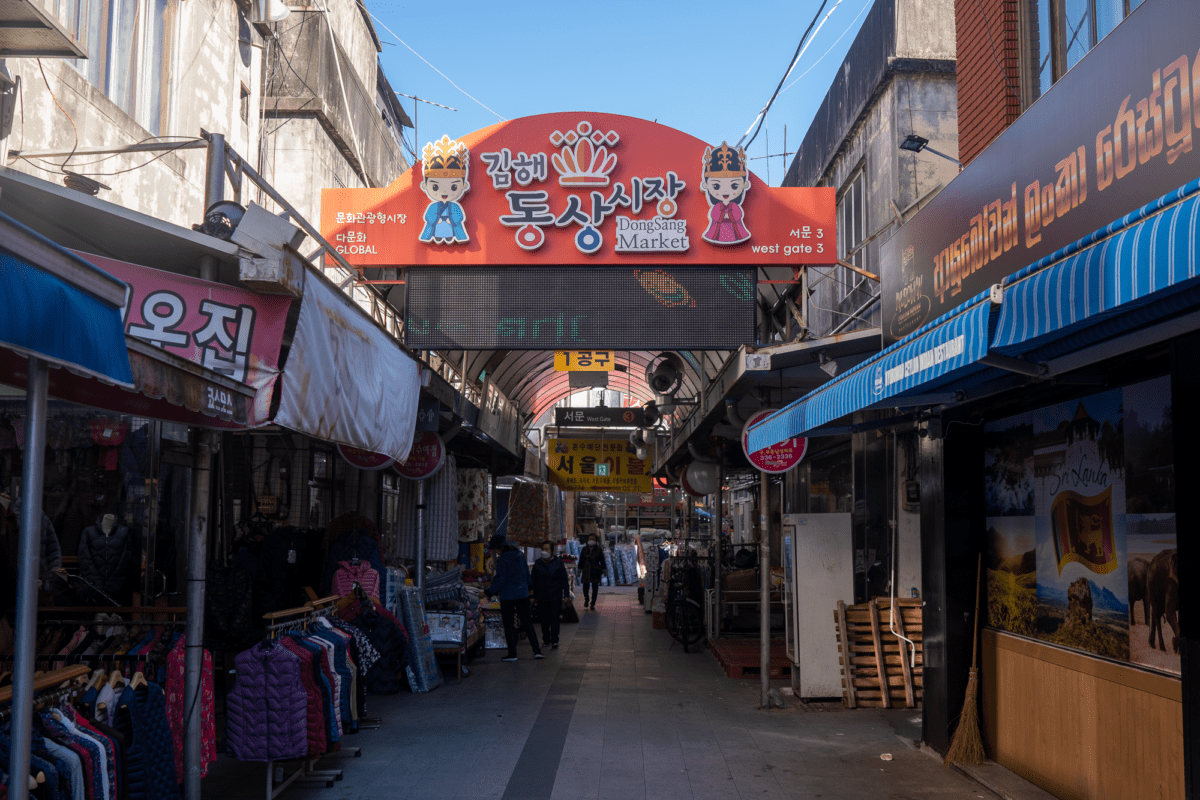 As I entered, I passed by a foreigner haggling with a Korean shop owner on a futon. The foreigner relentlessly asked for discount but the shop owner refused to budge.
Within the market, there was an alley that had about nine kalguksu stores side-by-side. Kalguksu is a bowl of handmade, knife-cut wheat flour noodles served in broth. I asked my friend how does he know which of the shops serve the best one, and he shrugged and said that all taste the same. We decided to go to stall number 3 since he has tried the first two.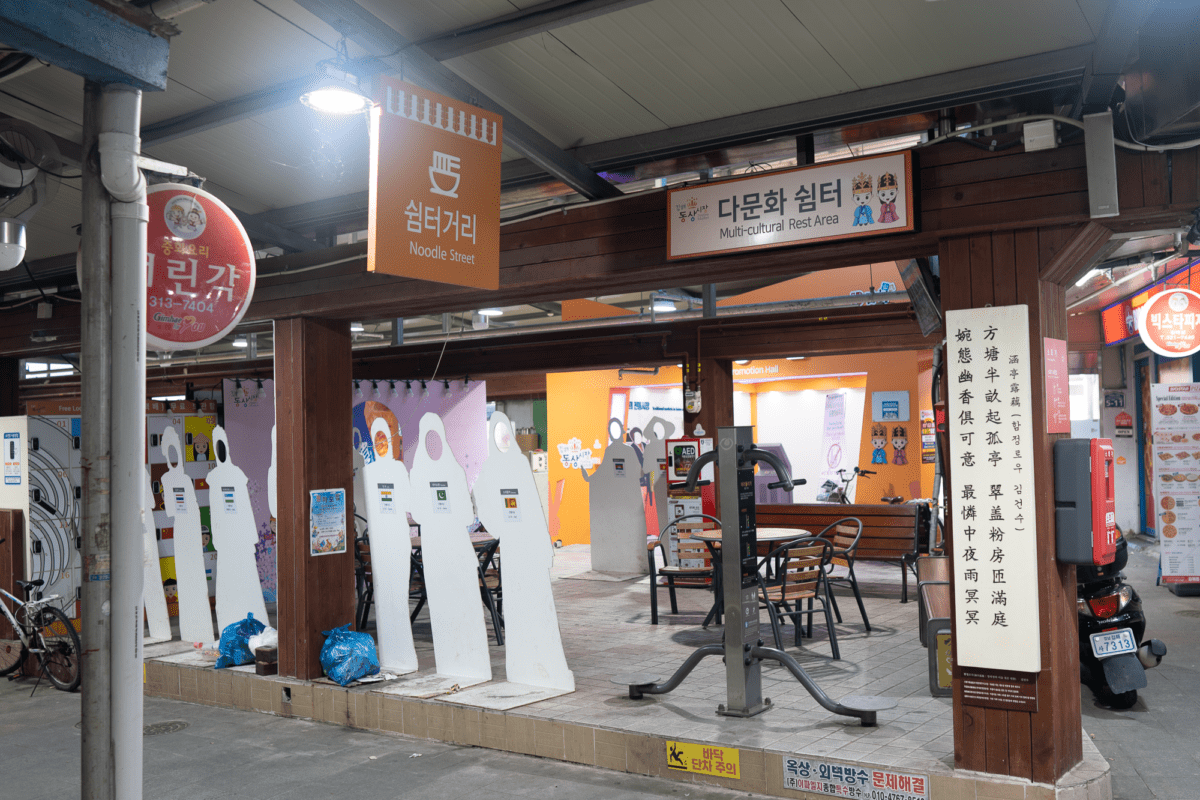 I came back another day and went to the shop with the most people, number 8. My non-sensitized tastebuds thought they tasted similar, but number 8 had a much large portion. You will be probably fine no matter which one you choose.
Global Food Street
Heading over to the Global Food Street, you will see the start of it marked by a white gate. There was a wide variety of exotic international cuisines. While I didn't manage to eat international food there, here are some that I marked on my map to come back to.
I also love these large loaves on display.
But no one likes ads, so I got rid of them. If my articles helped you, I ask for your support so I can continue to provide unbiased reviews and recommendations. Every cent donated through Patreon will go into improving the quality of this site.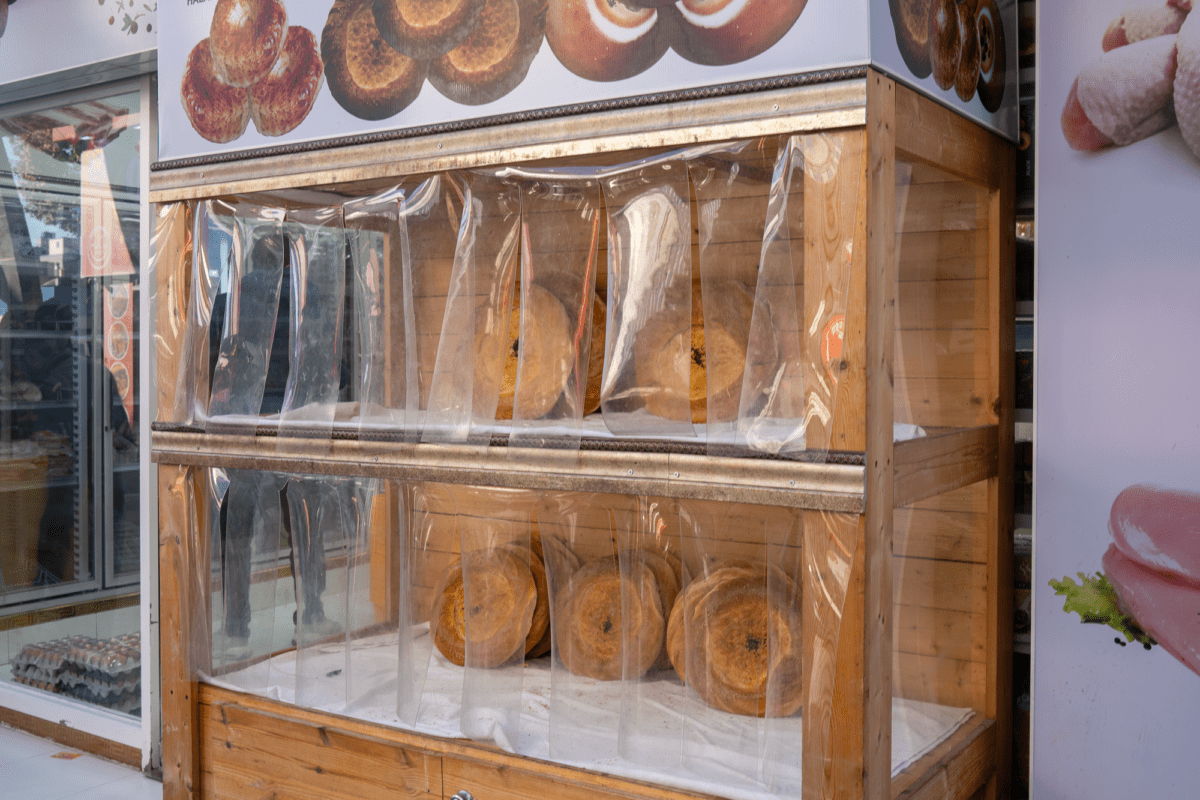 Not quite international cuisine, but Millihyang Dumplings is quite a famous shop on the same street that's often featured on Gimhae's tourism guides. Unfortunately, it was closed the day I visited (Monday)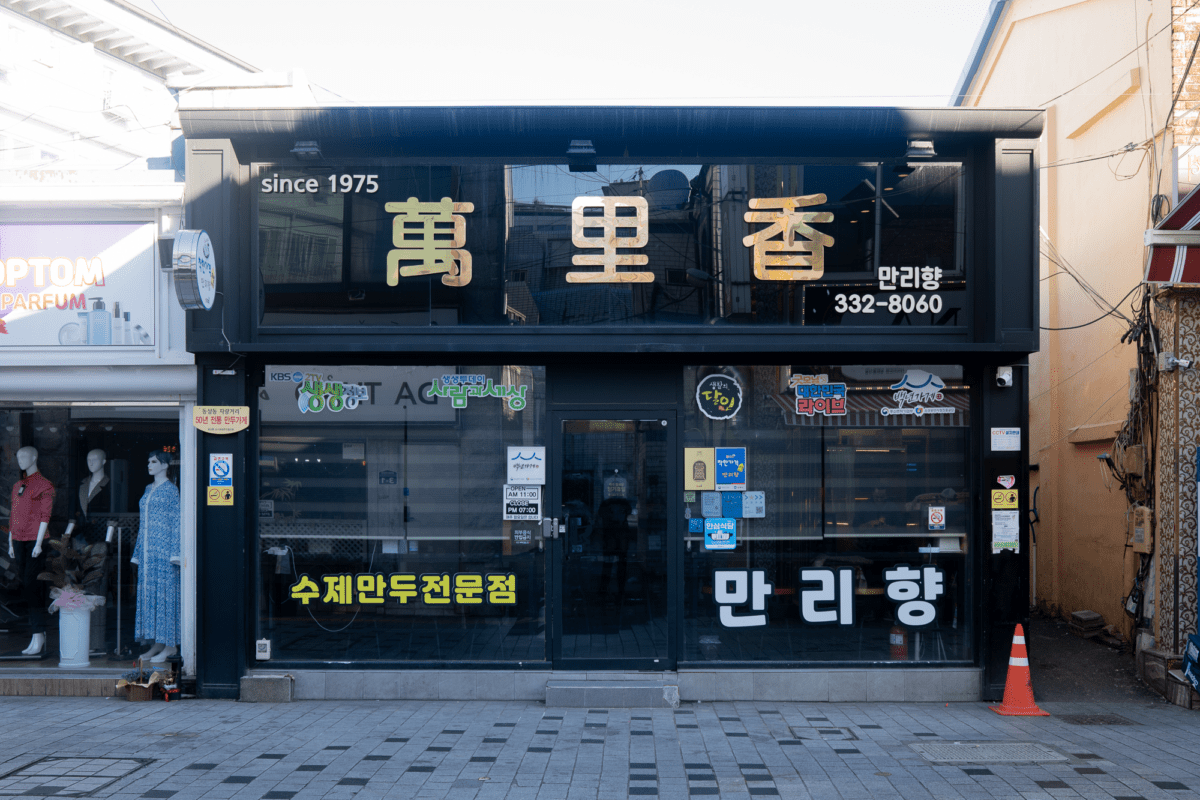 If you do visit any of these restaurants, let me know how they are in the comments.
Other things to do
Once you are done, you can go visit some cafes. I personally liked the following