This website is made possible by readers. I may earn a small commission when you buy through the links in this article at no extra cost to you. Learn more.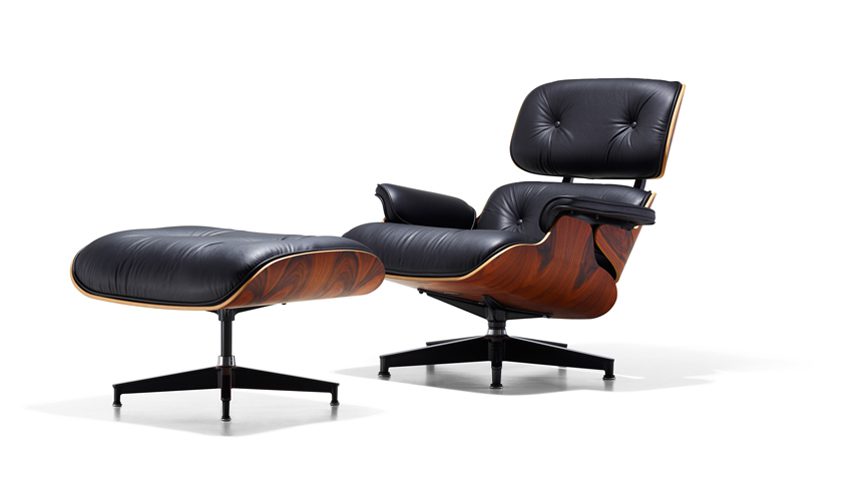 When I was a kid, I used to see this lounge set in furniture catalogs, and think to myself, "This is one cool armchair". Little did I know, this is an icon which earned itself a place in history with a permanent display at the New York's Museum of Modern Art.
Charles and Ray Eames designed them for the Herman Miller furniture company in 1956, the company which makes great furniture including the Aeron office chair I'm sitting on as I write this. The Eames Lounge Chair is a classic design that has been in production continuously since its creation, and offered with different finish by Herman Miller and Vitra. The materials for the set has been updated constantly so if you want the original, you should get the one made with Brazilian rosewood veneer, which is the version on display at the museum. These are no longer in production and often fetch a higher price. Thanks to eBay, it's now accessible to the keen vintage hunter.
Personally, I'd get the recent all-black release Asia edition which is limited to only 100 pieces. Why? Black's a classic color that goes well with such a classic chair. Plus it's so damn sexy.
Tagged chair herman miller
---
I would love to hear from you!