This website is made possible by readers. I may earn a small commission when you buy through the links in this article at no extra cost to you. Learn more.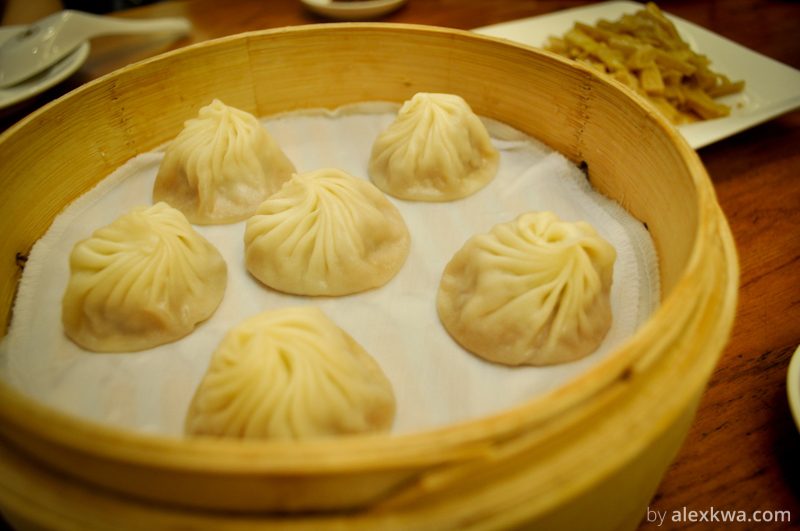 There's no argument that you should try things that's original to the country you're visiting and Din Tai Feng chain of restaurants are synonymous with Taiwan. Even the outlets in Singapore serves one of the best Xiao Long Baos on the island. Right after dumping our luggage in the room, we made our way to Zhong Xiao Fuxing station, where the Din Tai Feng is just outside Exit 2 of the station. Our famish from the lack of refreshments of a budget flight was gratified by the negligible wait was needed for us to be ushered to our seat.
A sense of familiarity brings back memories of delicious Xiao Long Bao and Pork Ribs Fried Rice in the Din Tai Feng back in Singapore. As the pictures from the menu got our tastebuds geared up, we didn't hold back on the ordering, with 5 Xiao Long Bao dishes, 2 Fried Rice dishes, and more.
The food was served up quickly by the courteous staff. It was looking to be a good first meal that set the standard for the next few days. The Xiao Long Baos, as expected, were top notch, with very flavourful fillings. The taste was slightly better than the ones in Singapore, what made the difference was the vast variety of Xiao Long Bao and Dim Sum dishes you could order.
We inhaled through the dishes, and left very satisfied. The food was fairly priced, and cheaper than the outlets in Singapore. I would definitely recommend you try this once during your trip here and here are some encouraging photos to help you with your decision.