This website is made possible by readers. I may earn a small commission when you buy through the links in this article at no extra cost to you. Learn more.
Once upon a time, I had this dream that I would have this bookshelf full of design books and literature that would look impressive to any visitor. I would be in awe of a book collection whenever I visited a colleague's home (I was in advertising), or secretly want my own company-sponsored stack of design magazines (for "inspiration") with a KAWS figure on top, that just added to the coolness factor to any creative's table.
It was when I realised I was more interested in having a collection than what was contained the books themselves. I knew I wanted to only keep the books that truly bring me joy.
My rows of books and magazines on my Vitsoe shelf were constantly on the mind when I was in Japan, and I was already thinking of ways I could declutter them before visiting home. I got to work literally the moment I landed back. I took all my books and magazines off my shelves. Emptying the spot you wish to declutter always gives you new perspective. It makes you think, "Hey, actually this shelf doesn't need to be filled with books."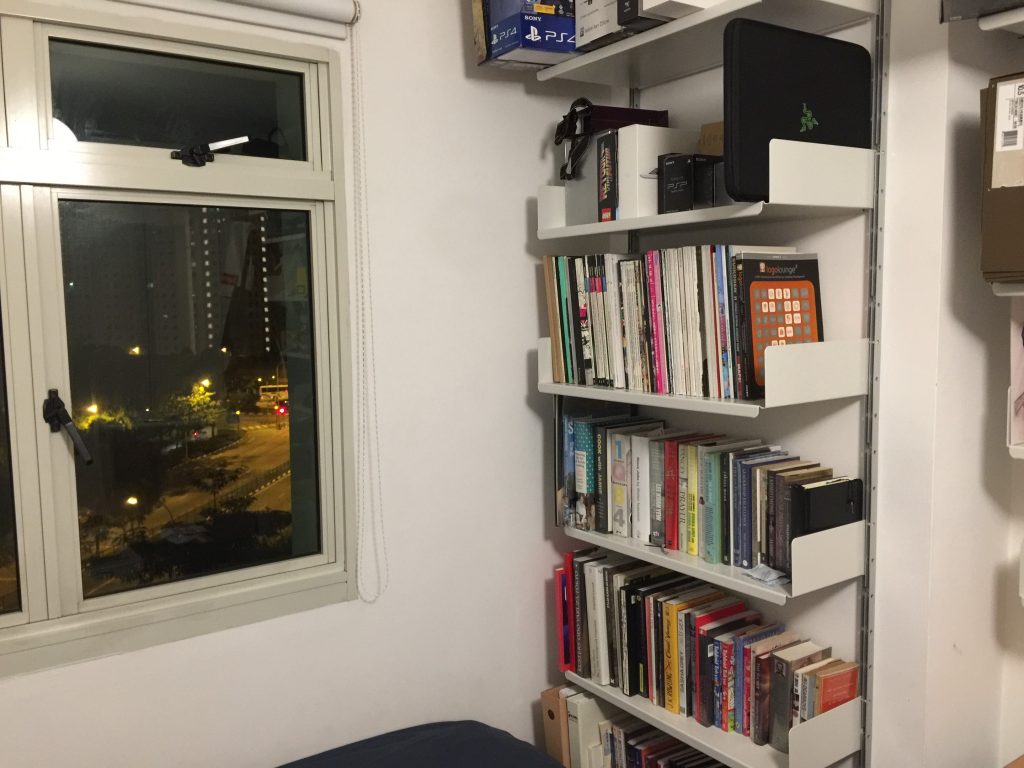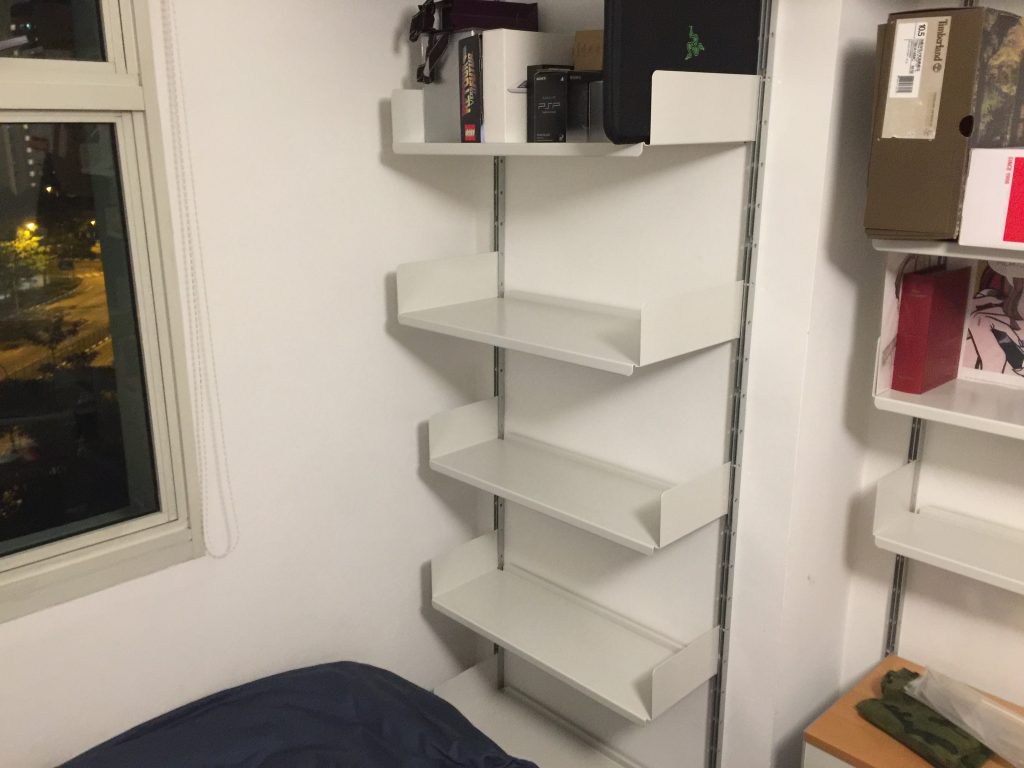 When I started categorizing them, it's funny how there are different type of books that represented different phases of my life. I was once a member of a certain infamous church in Singapore, so I had a collection of Christian books. One called, "I Kissed Dating Goodbye" was especially amusing to me. A model friend of mine used to buy me magazines she was featured in as gifts. Of course, with me living in Japan now as proof, I had a borderline-unhealthy obsession with all things Japanese, which explains my collection of books about Japanese subculture, like one about the history Japanese schoolgirls' uniform or the photobook about Yakuzas. Last but not least, was my collection of design books and magazines I amassed while working as an art director.
I kept only 2 kind of books. One were books by my favourite author, Haruki Murakami. Another were books that were still current to my beliefs and provides the opportunity I could share with visitors to my place. For example, I kept Dieter Rams: As Little Design as Possible by Sophie Lovell, which was an archive of all the designs of my favourite designer.
I threw away stuff like worksheets or outdated work books. I listed books on Carousell at insanely low prices, more to cover the delivery as I didn't want to do meet up to get rid of each book. Despite the price, nobody was really interested in picking up stacks of books. My sister, who is also a designer, ended up buying all my books for $50 and said she would give them away or sell them slowly. I happily agreed.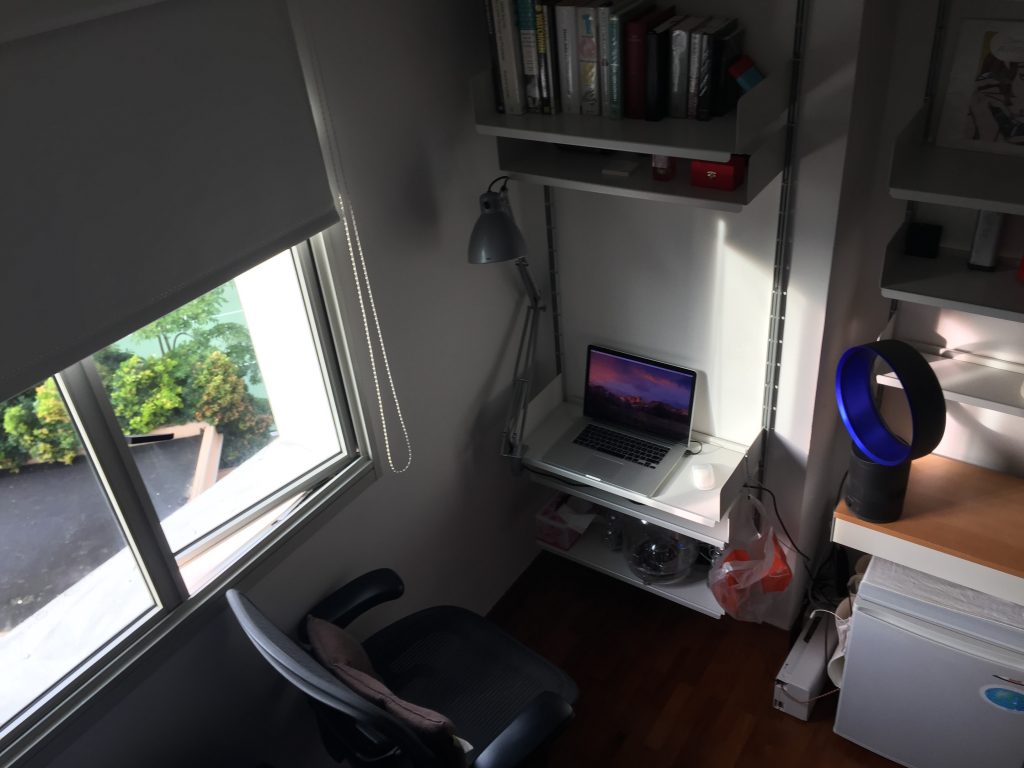 All that left of my shelf is one row of my favourite books. The shelf was then converted into a minimal working space so I could get rid of the giant Ikea table I so disliked.
Like how that turned out? Check out how I decluttered my clothes here.
But no one likes ads, so I got rid of them. If my articles helped you, I ask for your support so I can continue to provide unbiased reviews and recommendations. Every cent donated through Patreon will go into improving the quality of this site.
Tagged books declutter minimalism minimalist