This website is made possible by readers. I may earn a small commission when you buy through the links in this article at no extra cost to you. Learn more.
If you haven't already, read the Otsuki leg of this car trip.
After leaving Otsuki, my next destination was to be Kofu—a town that seemed like it had more life. They were also having their own PayPay campaign of 20% pointback.
All the food you see in this article was eligible for the pointback, otherwise stated. Prices shown do not include the pointback.
Day 1 at Kofu
Along the way, I dropped by a giant Uniqlo. The scale is indeed different outside Tokyo.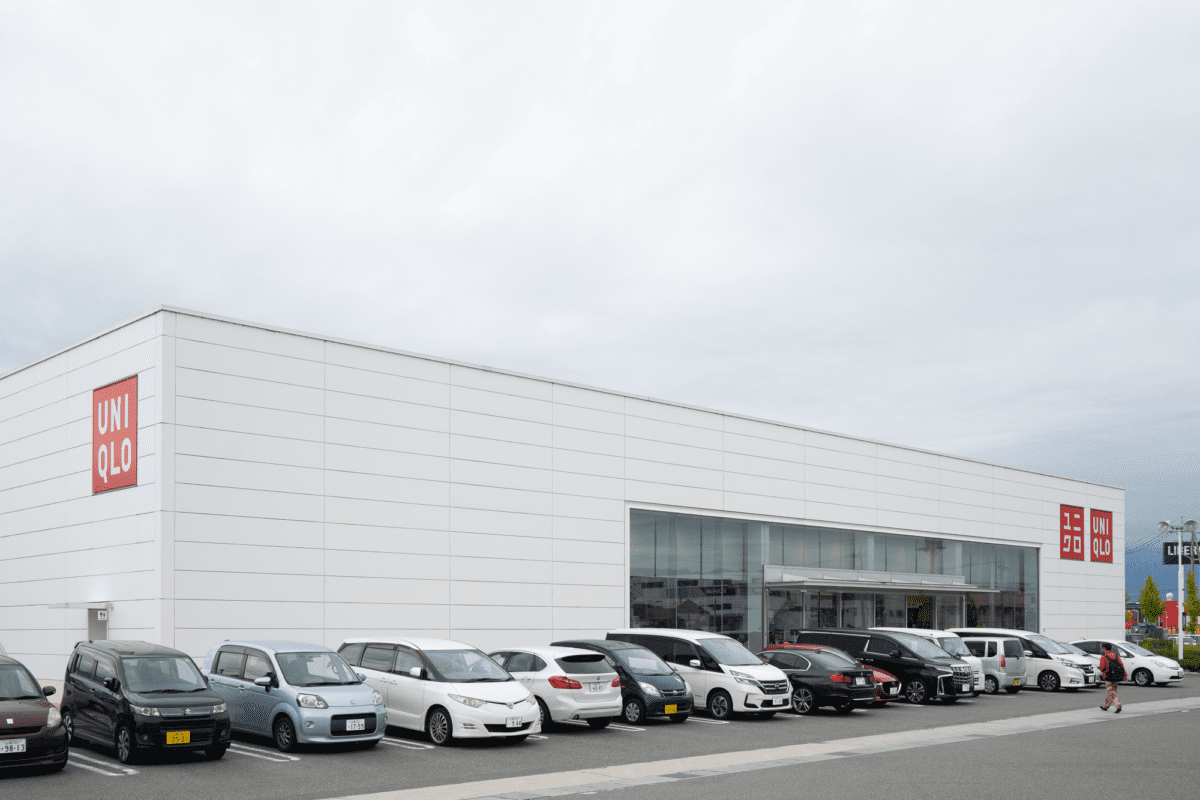 After which I dropped by Anytime Fitness. It perplexes me that they charge a monthly fee for the water dispenser at this branch. Luckily, I brought a tank of water out.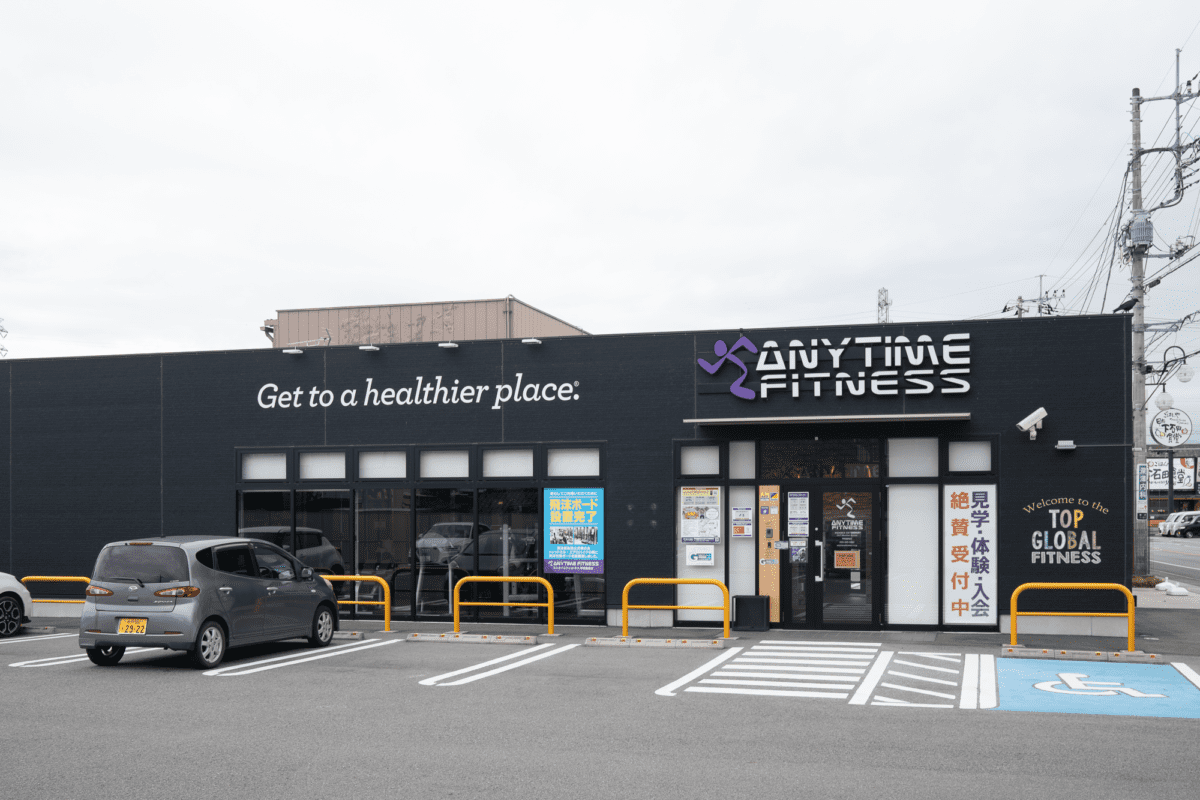 I had read the hotel reviews that there were some free parking available on a first come first serve basis, so I went down after gym at about half past one to secure a lot. It turns out that the parking was not free and costed 600 yen on top of your stay's fee. I guess old hotels like this has got to make ends meet.
I parked my car and tried to look for a lunch spot. It was past two and most restaurants close up after lunch to prepare for dinner service. I went to a Thai place nearby but the owner had informed me that they were short staffed that day.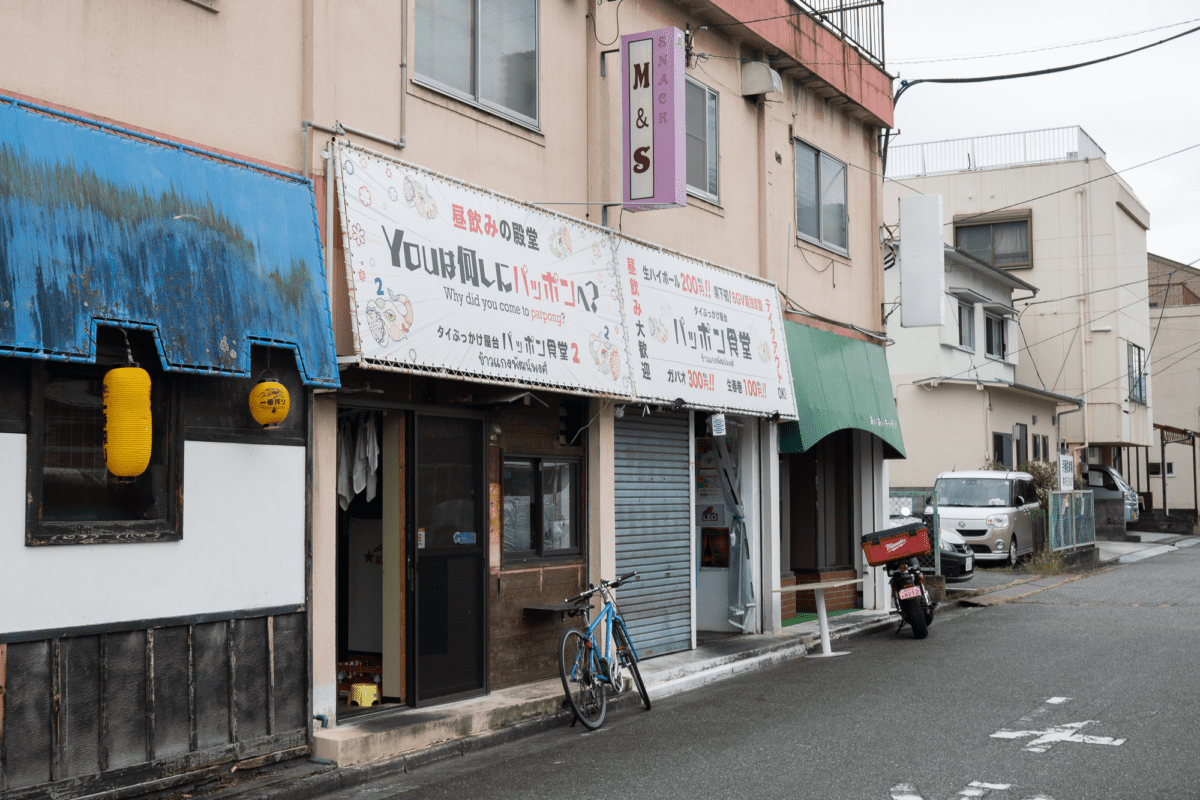 I tried another izakaya nearby and walked in on the owners having lunch saying that they were already closed for lunch.
I ended up getting a bento from a deli, aptly named DELIS (map). The deli had seats to eat at, but didn't let me use them because it was past lunch time. Japan can be inflexible that way.
I got the last remaining bento box and had it in my car.
But no one likes ads, so I got rid of them. If my articles helped you, I ask for your support so I can continue to provide unbiased reviews and recommendations. Every cent donated through Patreon will go into improving the quality of this site.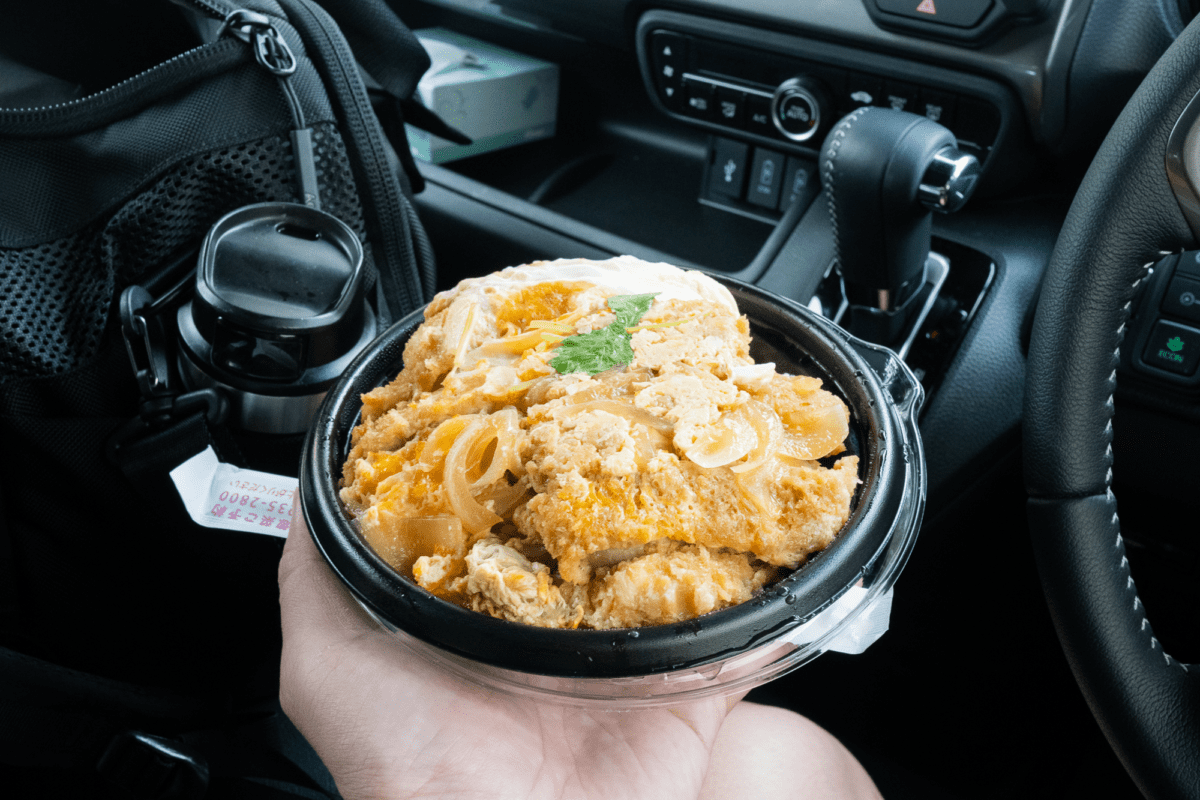 I had time to kill before checkin so decided to head to Uniqlo again after seeing some stuff online. Along the way back, I stopped at a liquor shop. I asked for something similar to Dassai, my favorite sake, and he recommended one called Shichiken Kinunoaji Junmai Daiginjo that had a similar clean taste.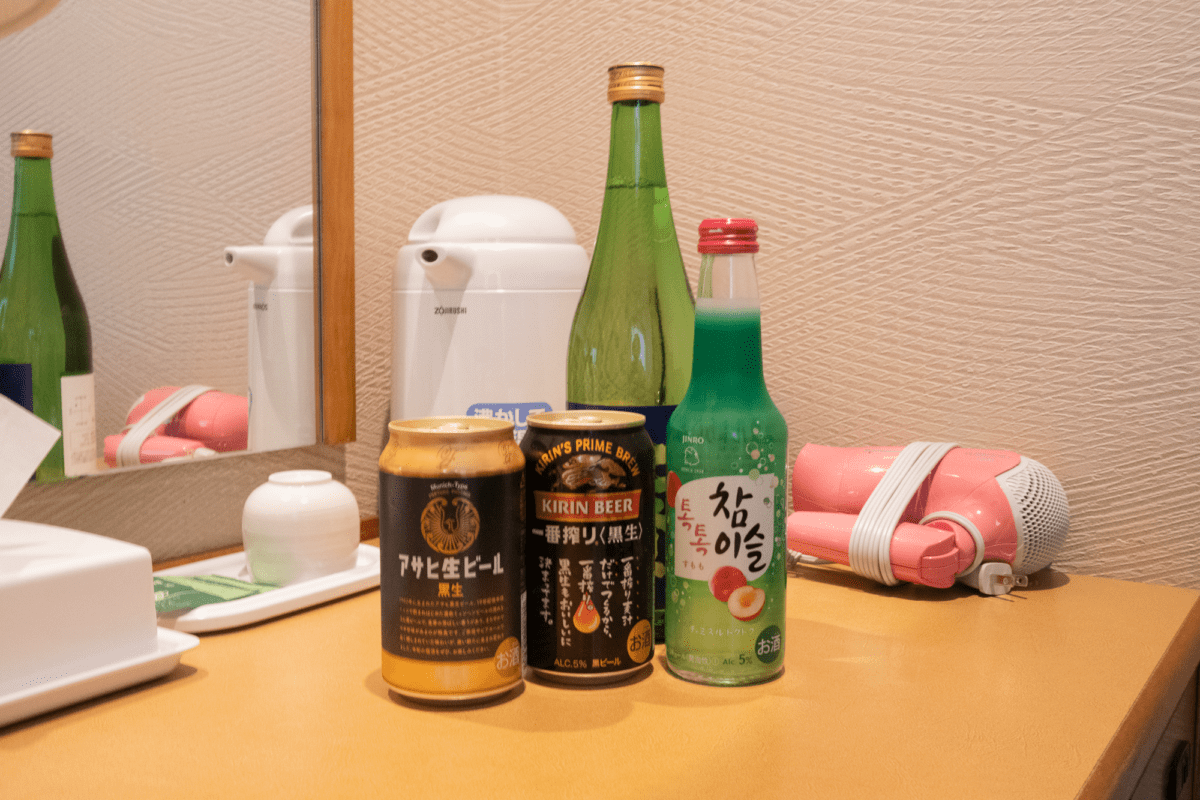 I checked into the hotel, Sentia Hotel Naito. It was an old hotel. Keys were not electronic, air conditioner was central, bathrooms were old-styled. I noticed they included a cable that had USB-C, lightning, and micro USB and thought that it was unexpected.
The old school devices like a three settng air conditional dial and the LCD alarm clock intrigued me.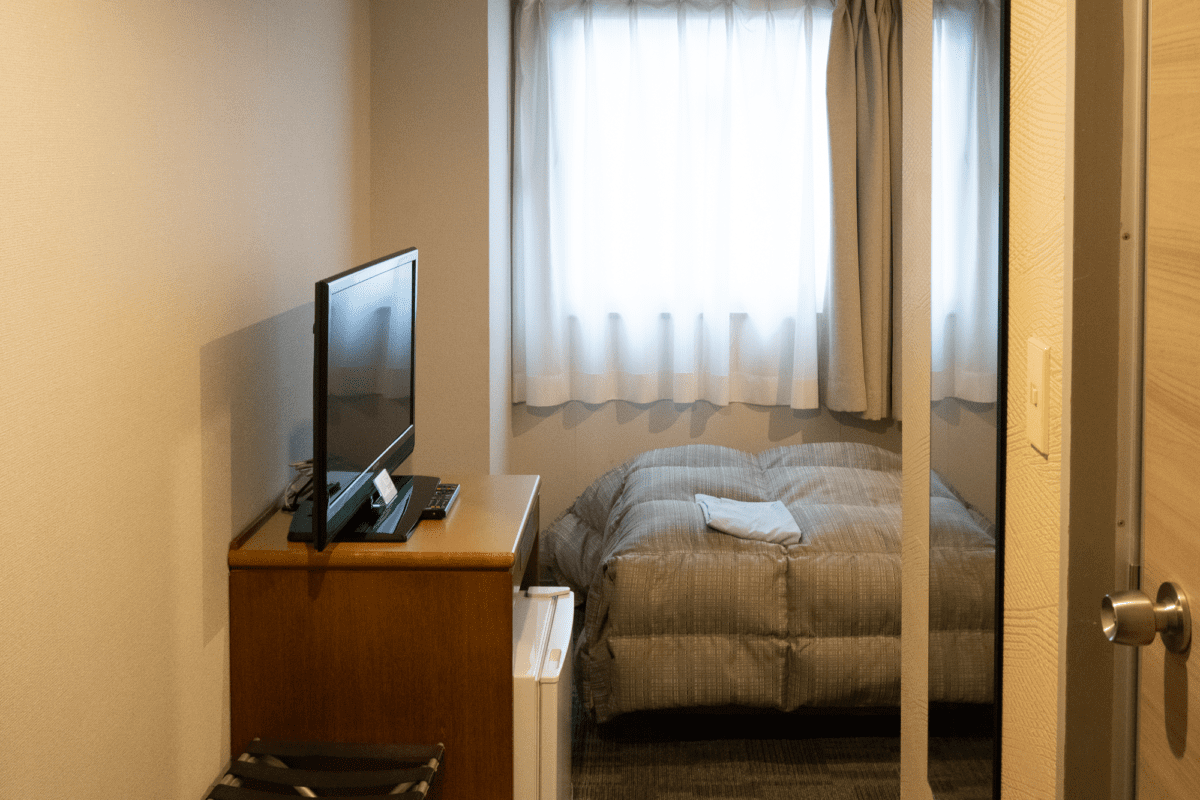 I freshened up and decided to take a walk around the neighborhood. There were surprising little people on the street despite the number of the shops. I visited a pharmacy and book shop before heading for dinner.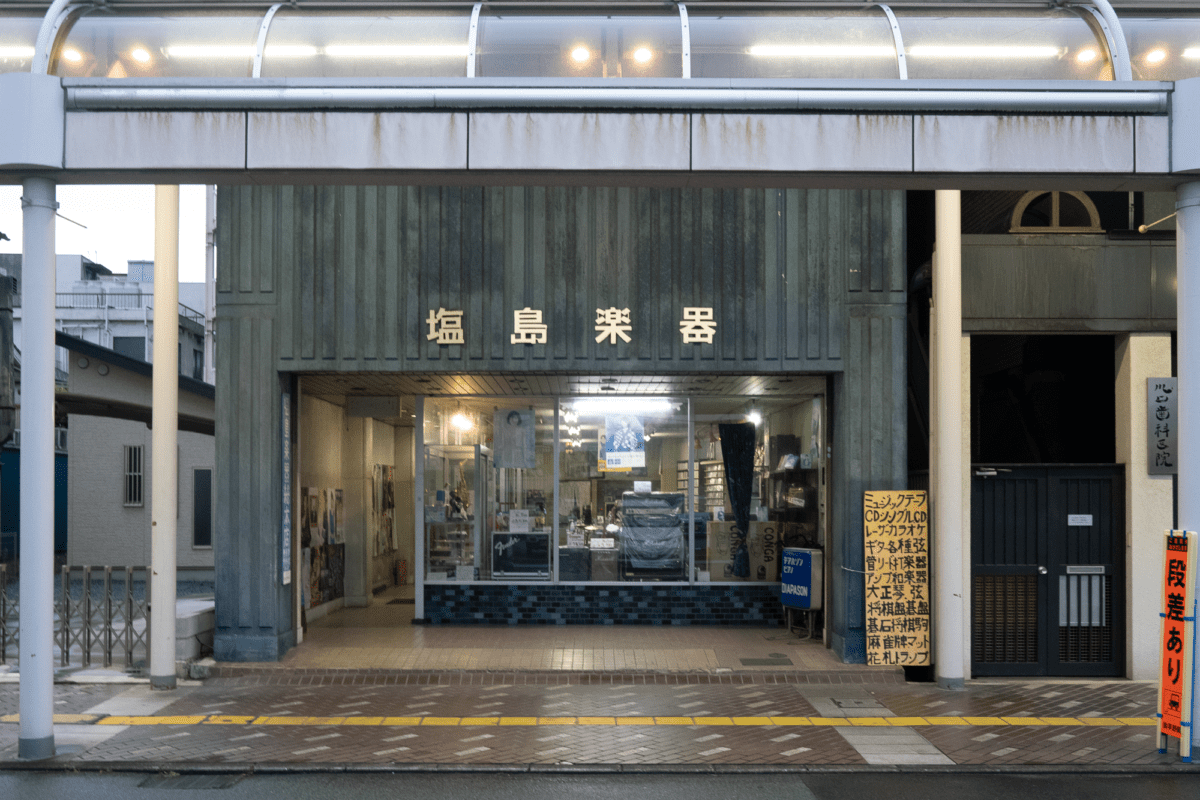 I was pretty excited when I noticed a Filipino restaurant, BICOL (map). Filipino restaurants were far and few in Japan and I do miss the taste of sisig.
I saw that the restaurant was closed but turned out that it was open and they just don't follow their opening times too closely. There was also a Western Union within the restaurant.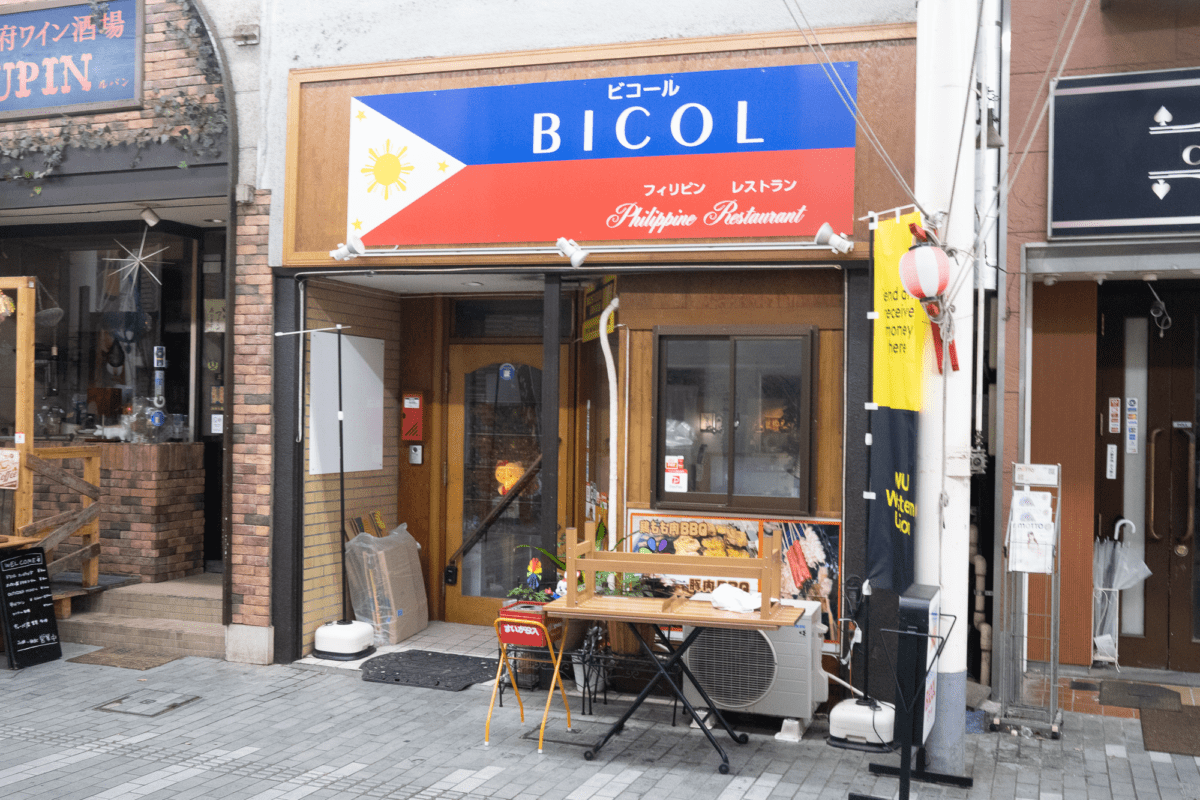 I ordered the sisig (1,000 yen) which doesn't come with rice. I had to add the rice (250 yen). Of course, a beer (600 yen) is in order when having salty food. As I waited relatively long for the food (I was the only customer), I observed the fans shrewn across the tables and the staff strolling in. I guess things are pretty relaxed around here.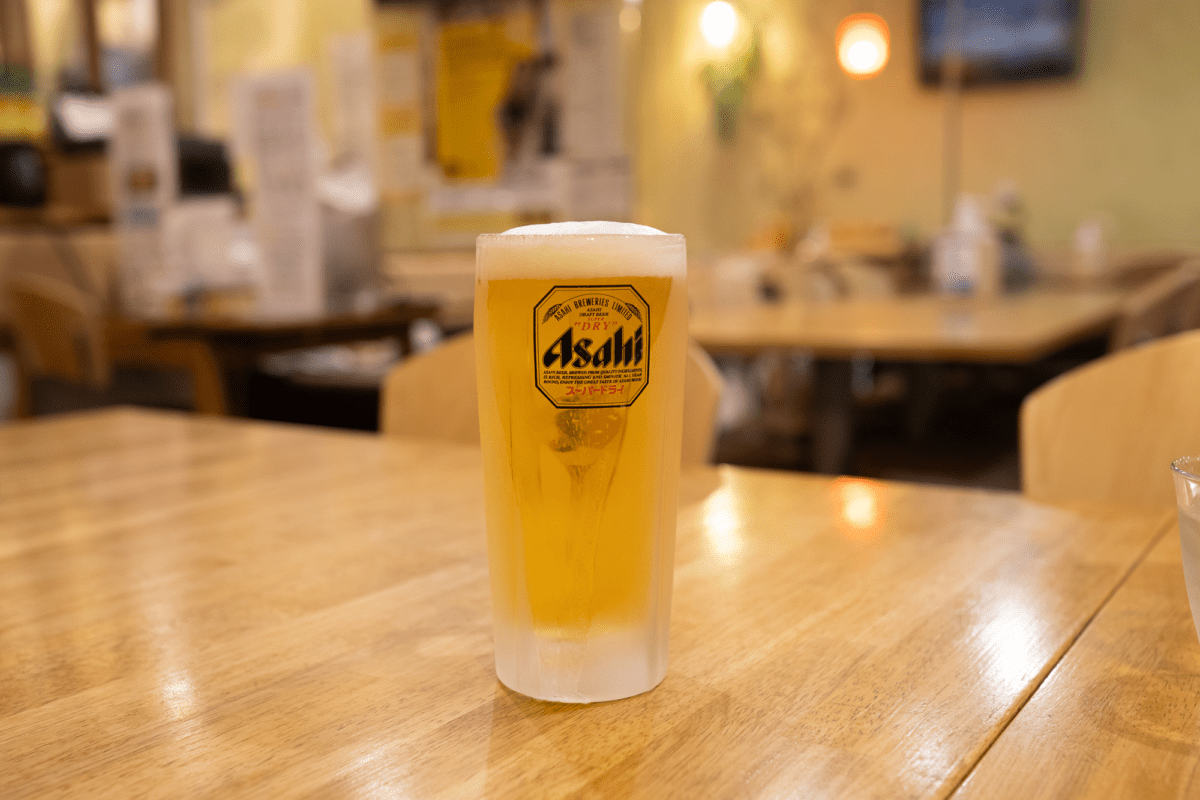 The rice turned out to be essential as the sisig was very salty. It was great when offset with the rice, but impossible to eat without it. I had to order another serving just to finish the dish.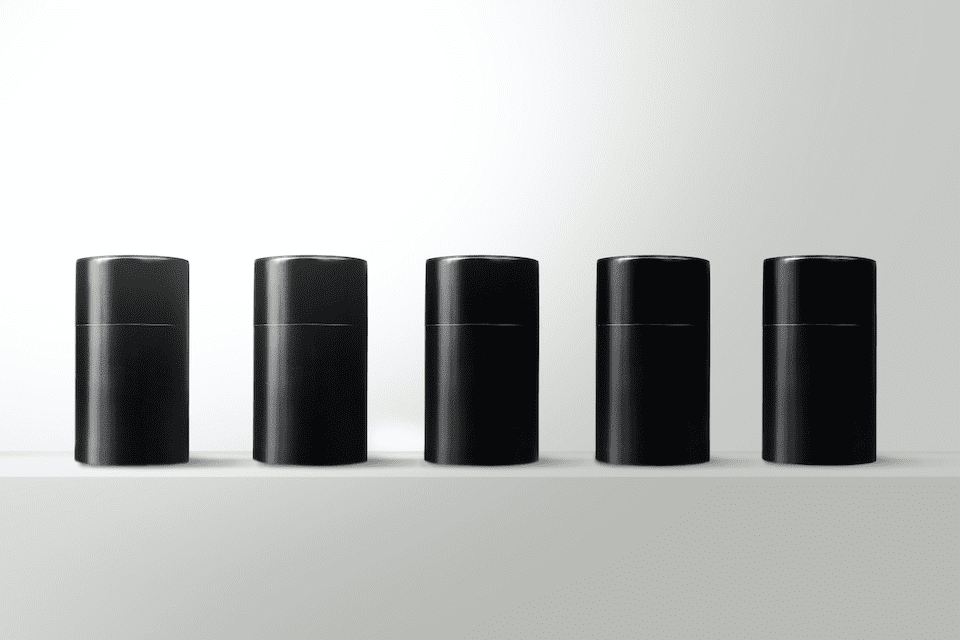 I found a 100 year old company that would create these heirloom quality canisters for me. They are handmade and will keep your tea leaves, coffee beans or anything that you need dry for years to come.
or read review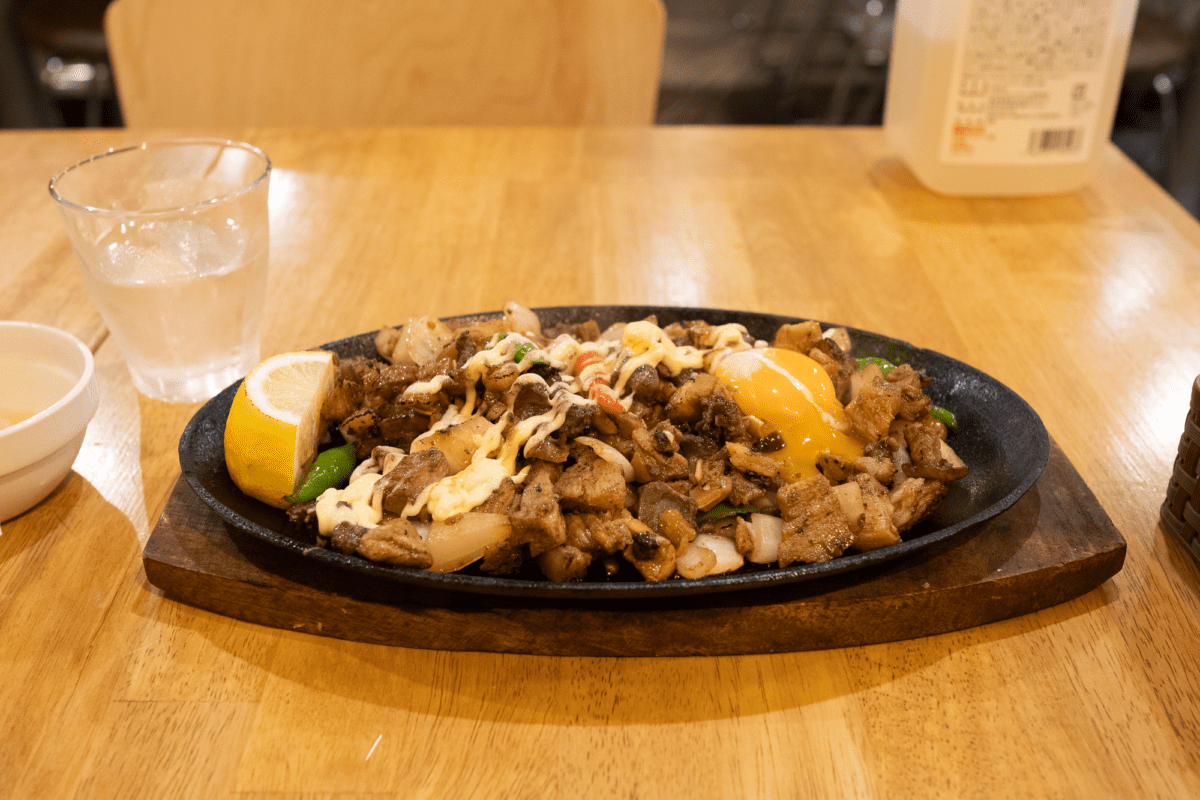 The meal turned out to more filling than I expected. I had planned to go izakaya hopping but I overestimated my appetite. I decided I could go with one last place and ended up at a craft beer place called Hops and Herbs (map). This is a restaurant run by a craft beer brewery called Outsider.
I was the first and only customer when I entered, but the place soon filled up. The place looked like a lodge and had free wifi. I ordered the taster set that lets me try all six of their brews. Each cup was quite big for a taster set.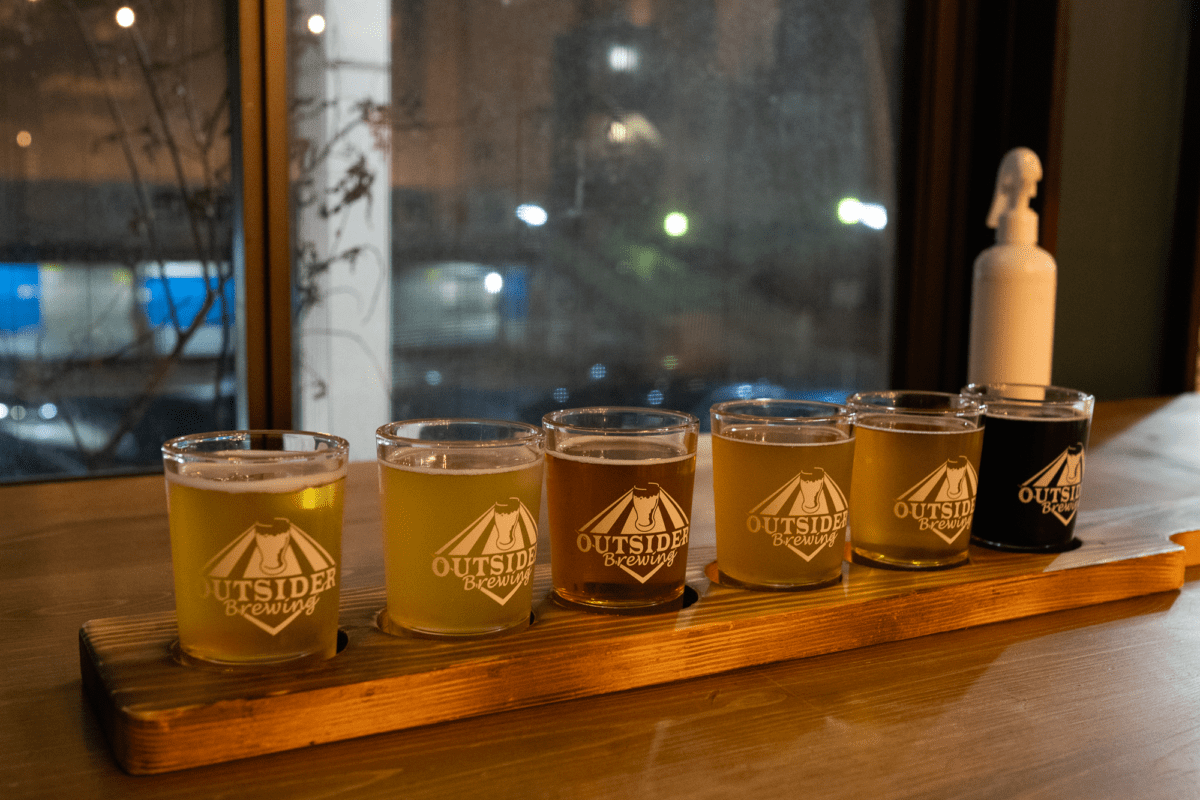 I spend some quiet time watching Netflix and people watching out the window. It was uneventful but nice.
At that point, my stomach was at its limit and I decided to head back. I couldn't even drink what I had bought from the liquor store.
Day 2 of Kofu Leg
After checking out at 10, I headed to the gym again. It was important to keep your routine while traveling or you'll get tired easily.
Got pretty hungry after the session and visted a nearby Taiwanese restaurant (台湾料理聚福龍, map). I got the karaage set (1080 yen). The portions of food here was unreal. The food was good but relatively salty.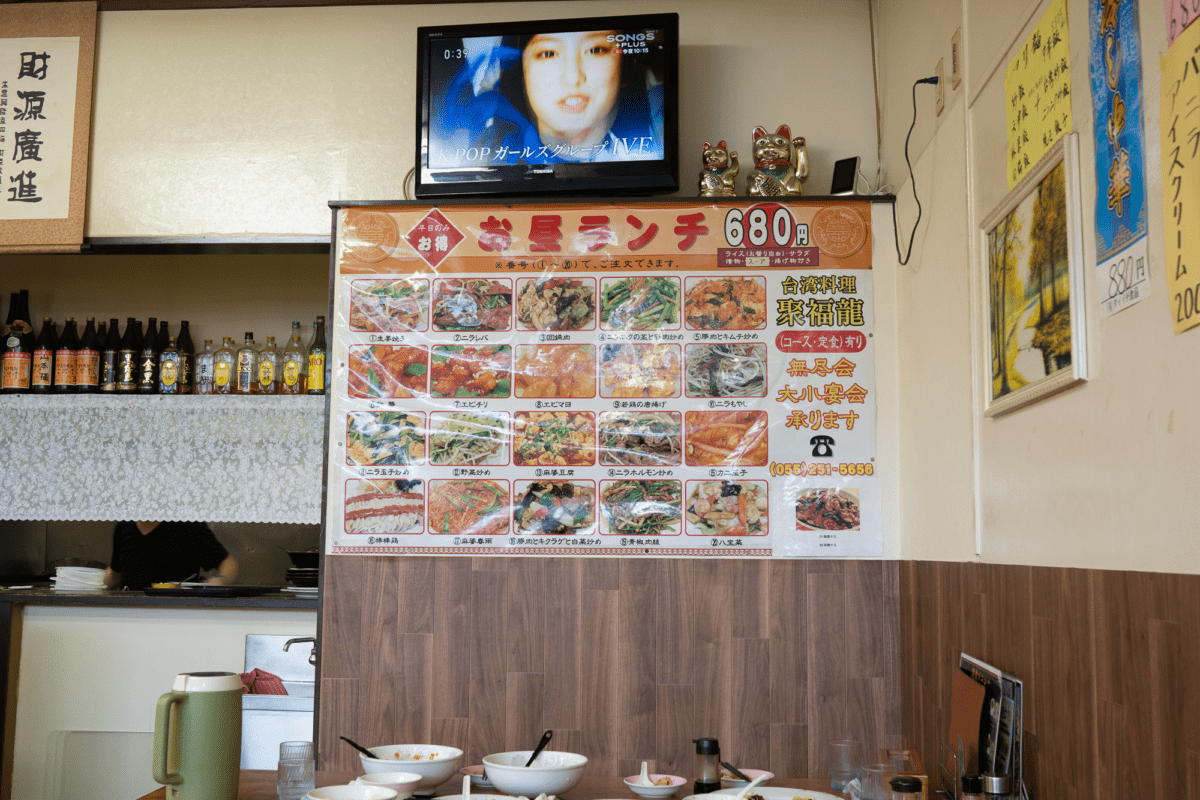 As my night was to be spent at a michi no eki to the north of Kofu, I had a few landmarks along to way to stop at.
The first was a beautiful shopping alley connected to a luxury hotel, called Green Pepper Avenue (map). The shops, however, were pretentious or overpriced, but mostly both. It was a small alley that didn't take more than 15 minutes to complete a round.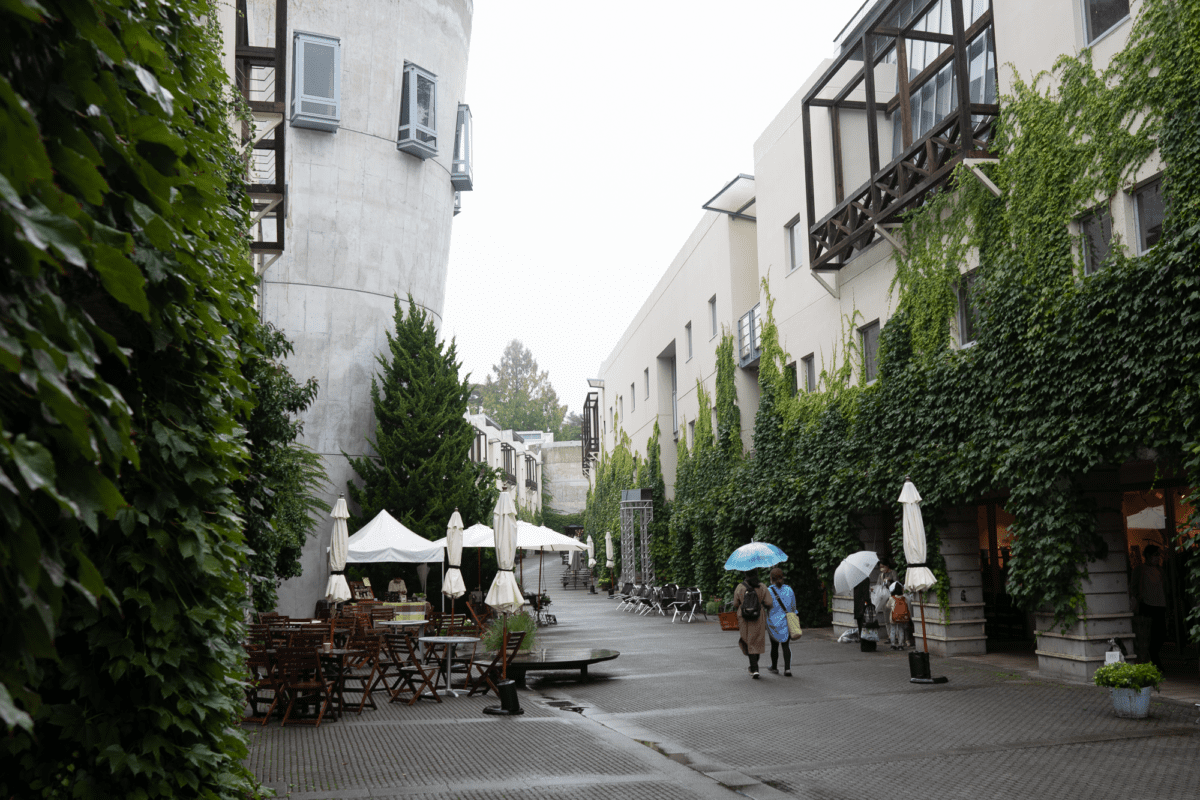 Suffice to say, it wasn't really my scene so I took a quit look through before heading off.
The next destination was Yatsugatake Resort Outlet Mall (map), an outlet mall surrounded by greenery. Surprisingly, the parking here is not free. It costed 300 yen and there was no way to back out once you turn into the long winding road in.
I have read that this was ghost town and didn't think that it would be that bad. Spoiler: It was worst;I would say about half the shops in the resort were closed.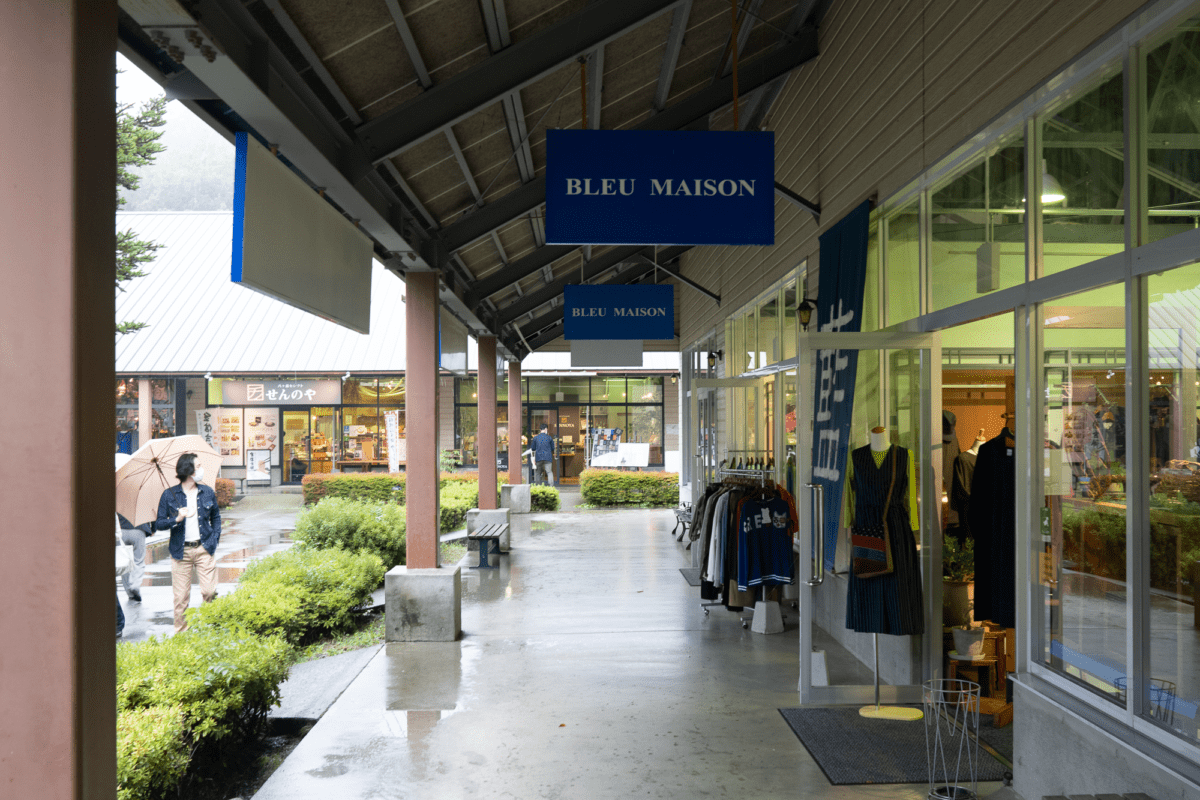 As for the other half, there are some names you might have heard of like Columbia, Beams, or Avirex. But, most were no name brands. I guess with that many shops closed, beggars can't be choosers. There were little patrons and the rain didn't make it any better.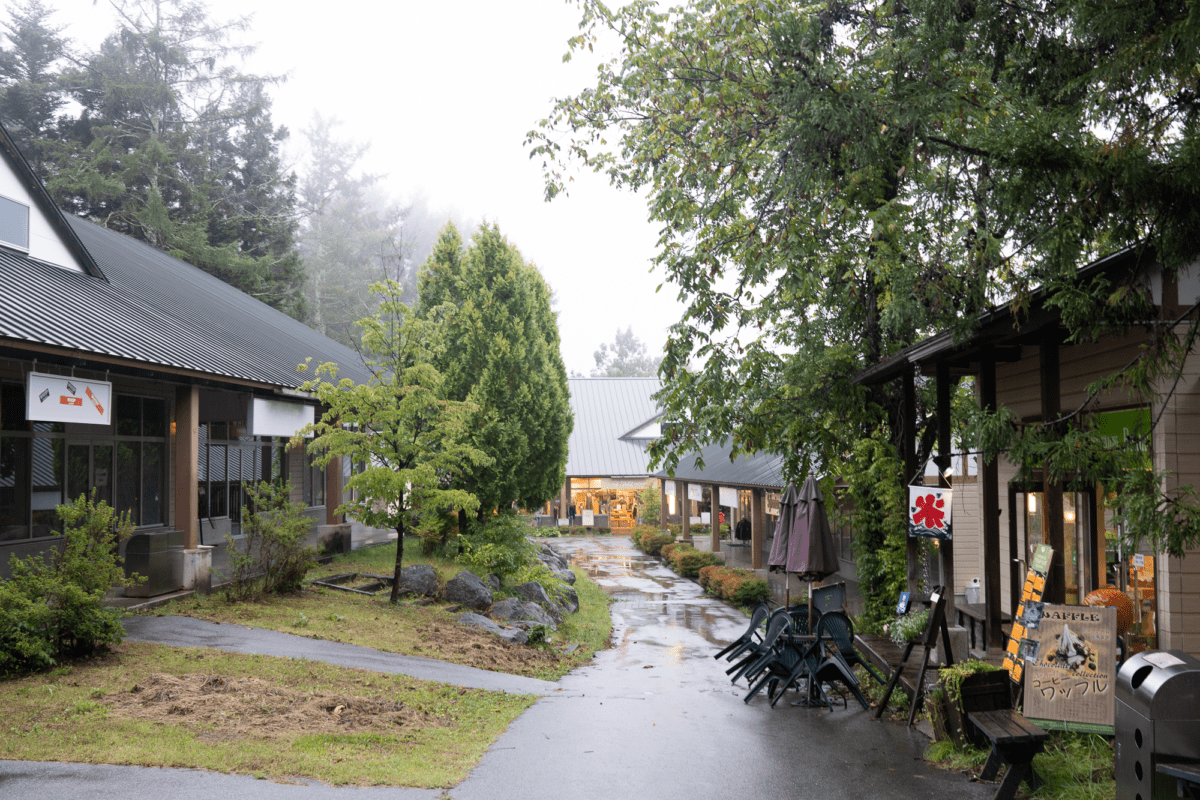 I thought the management could have made the situation a little better with free parking. The mall was certainly not worth the 300 yen it took to park.
I decided to head to michi no eki for the night, Shinshu Tsutakijuku (map). This one had an onsen in the vincinity. It was pouring rain and it was definitely not fun to set up for the night.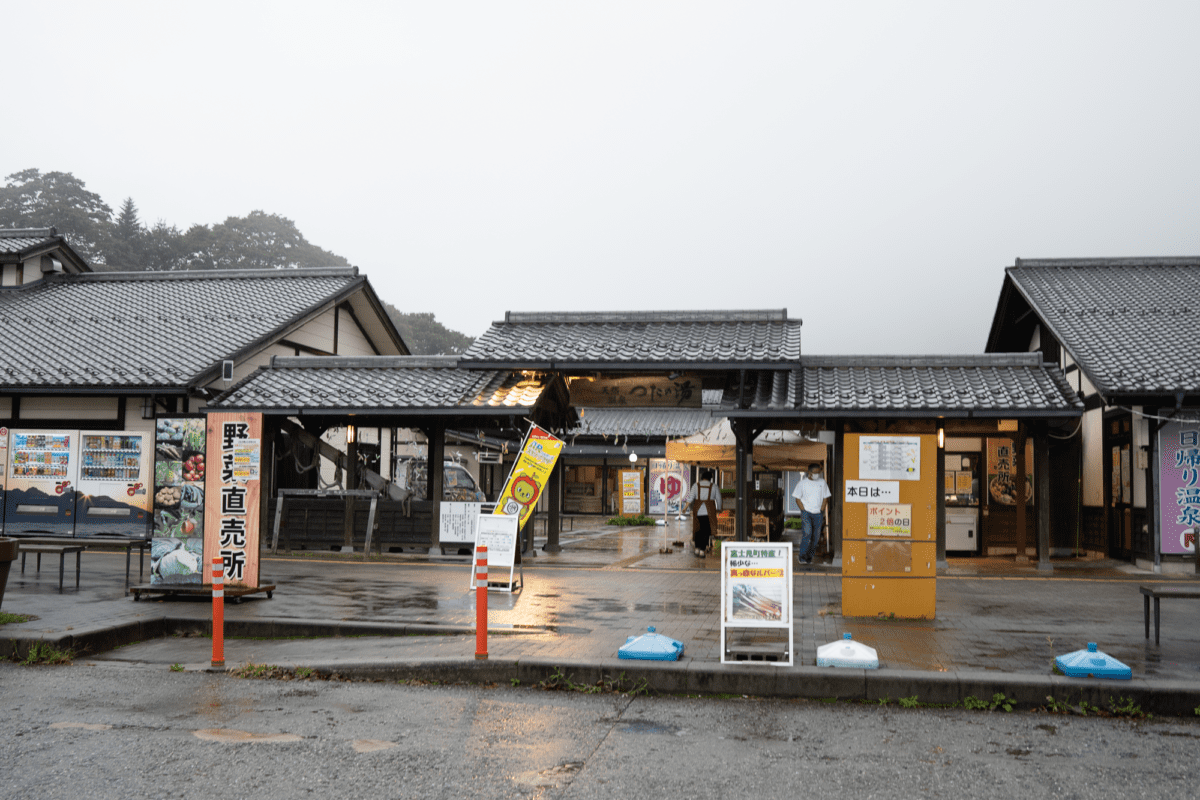 Unfortunately, the wifi here was bad even if you park directly in front of the building, so I decided to park away at a corner for privacy.
I grabbed a quick meal of tendon before the restaurant closed. As expected, it was a cash only vending machine. No PayPay discount here.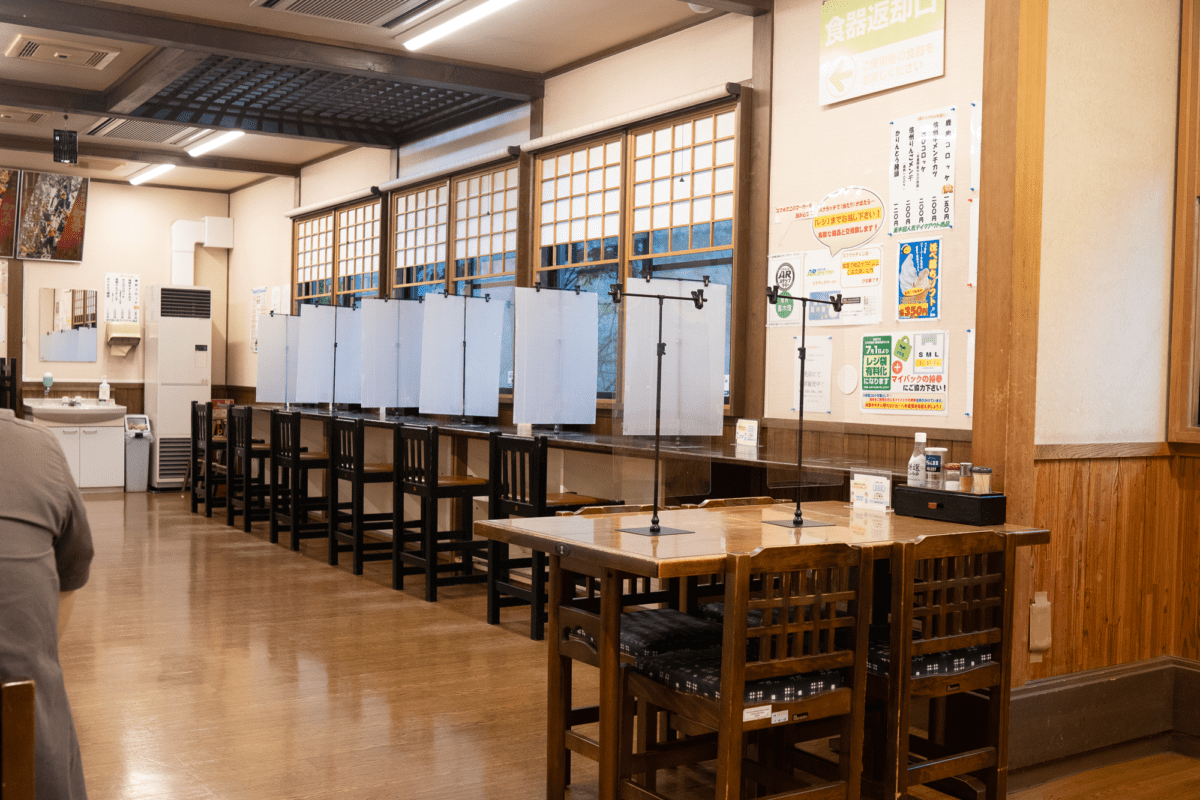 The sound of rain splattering is usually soothing but on the car's roof, it was loud and made it hard to sleep. Luckily, the bottle of sake helped make it a little easier.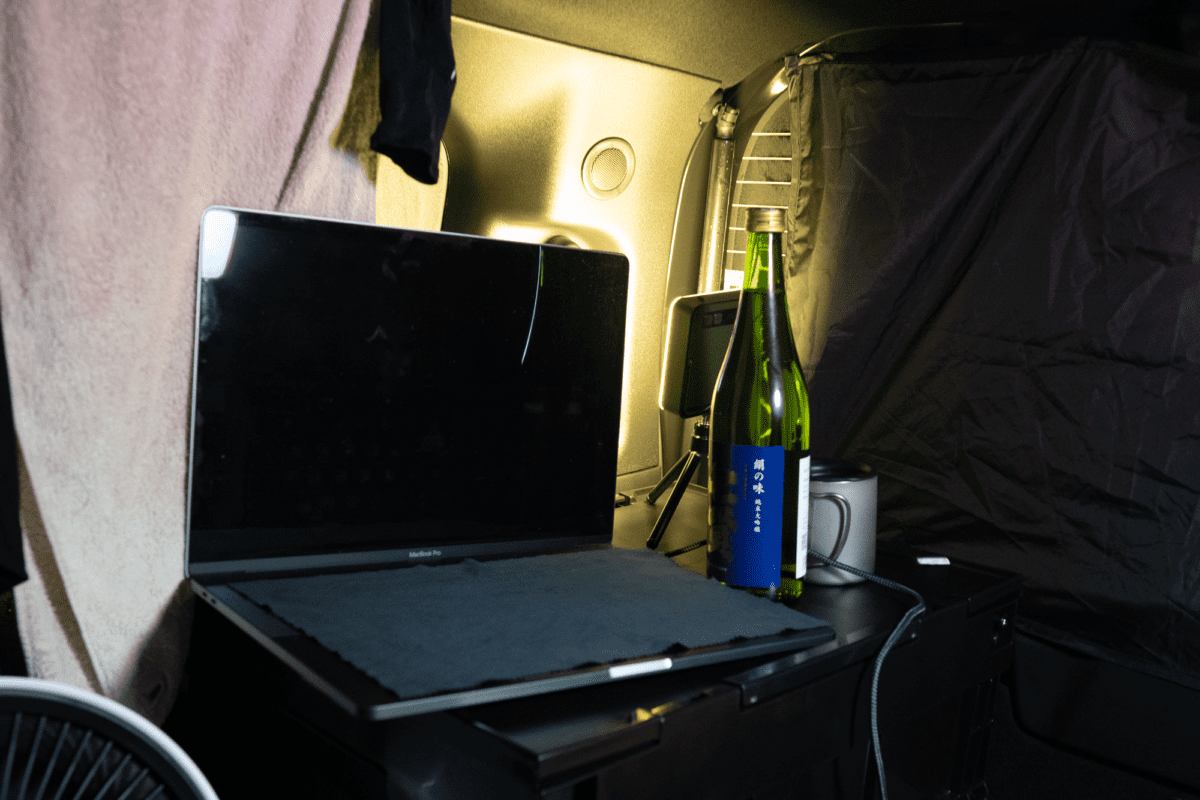 The rain had stopped by the morning which made it a little to enjoy the scenery and fresh air.
Day 3 of Kofu Leg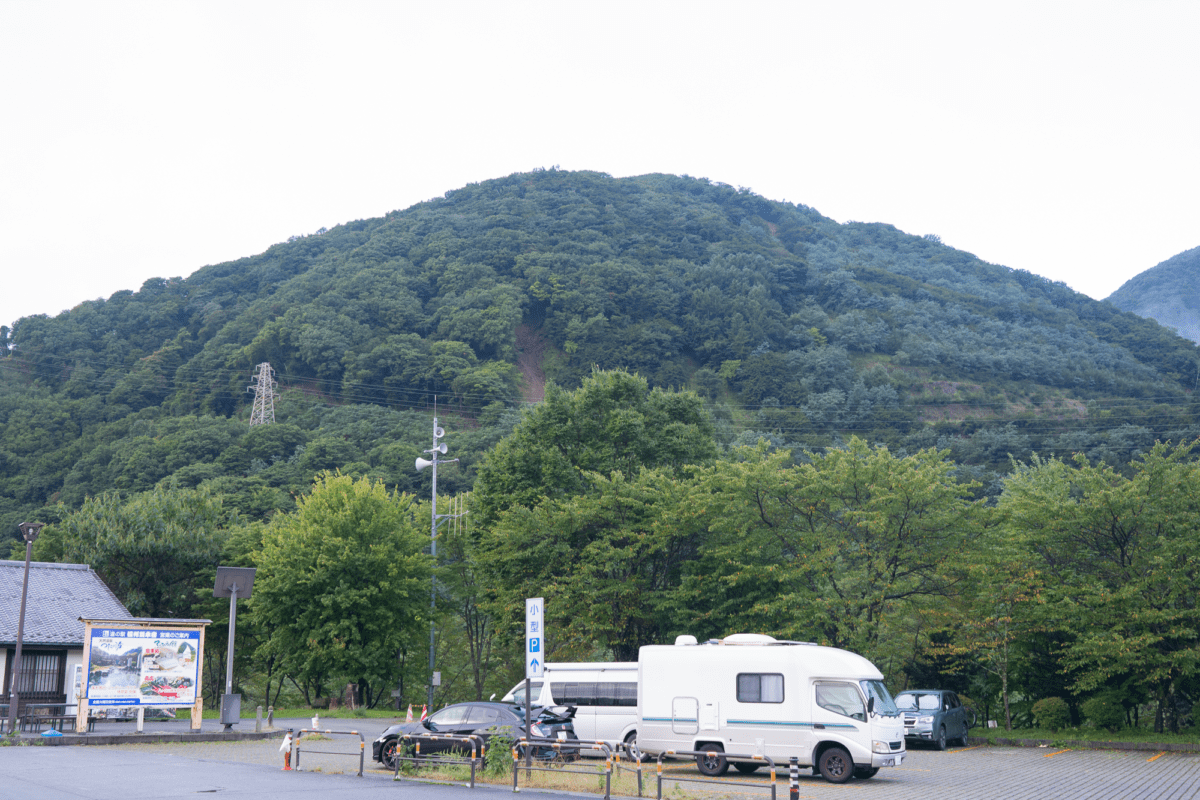 Spent some time taking photos for reviews before heading for breakfast.
I found this beautiful looking place that had wifi and power outlets. It was a stylish cafe and shop. This wasn't part of the campaign but the food and decor looked so amazing that I ordered their Spam Egg Benedict (1400 yen)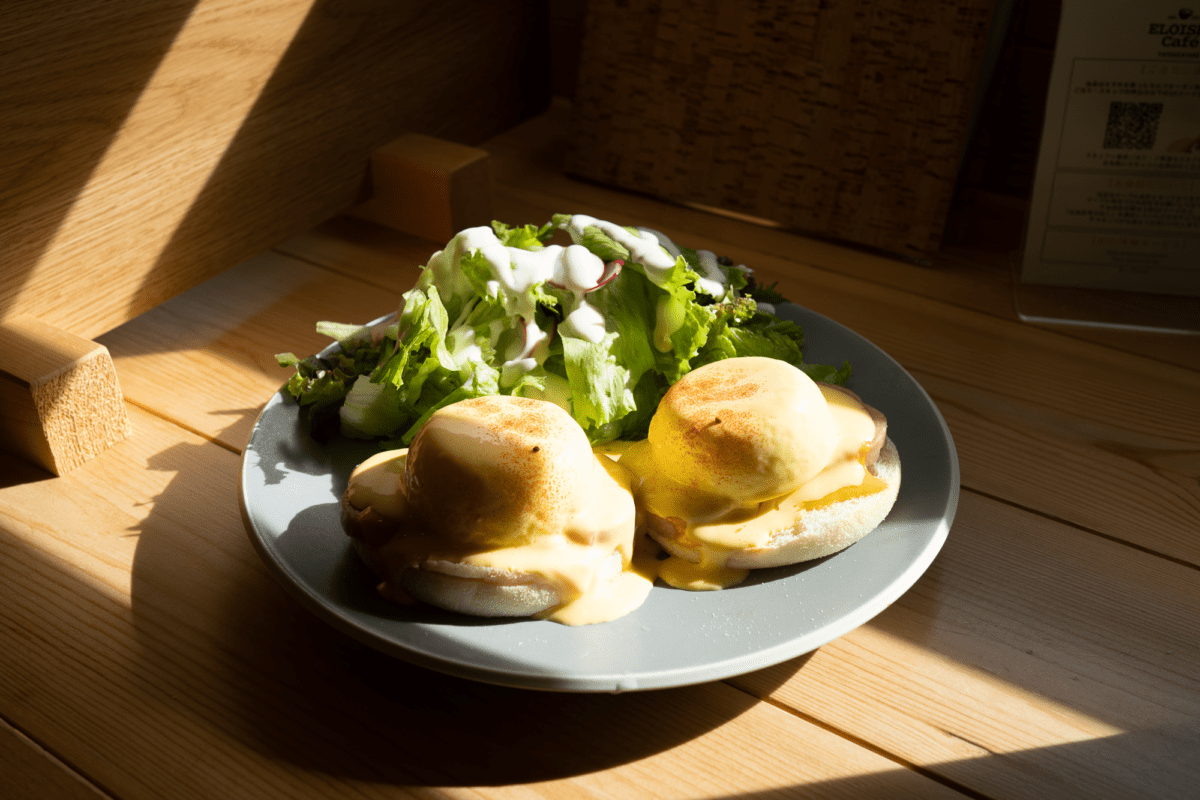 The setup was ultra condusive and I spent about three hours there writing my review of RAEN Sunglasses.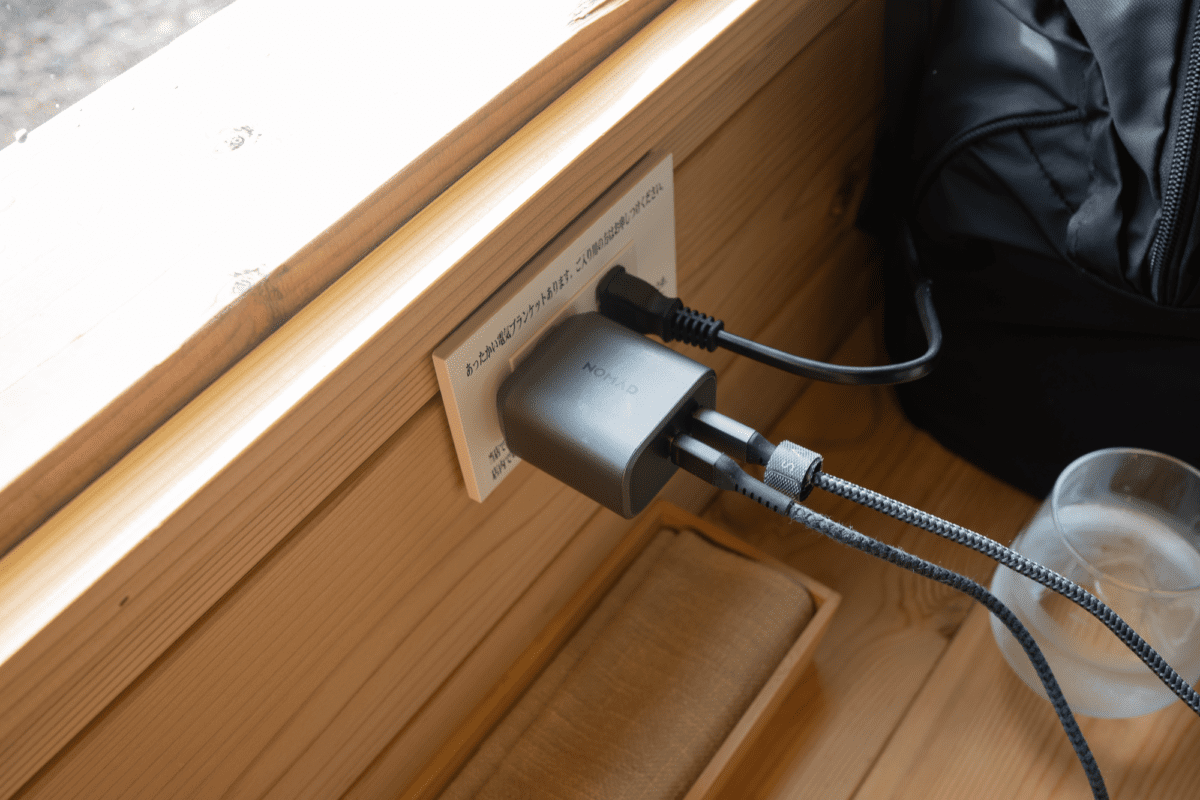 After this, it was to the gym again. Make it a habit, am I right?
After my workout, I got some fried chicken, cheese balls and boba tea from the shop, Mamekoi (豆恋, map) in the same building. It was surprisingly delicious. The chicken was crispy and cheese ball was gooey. 10/10 will come back again.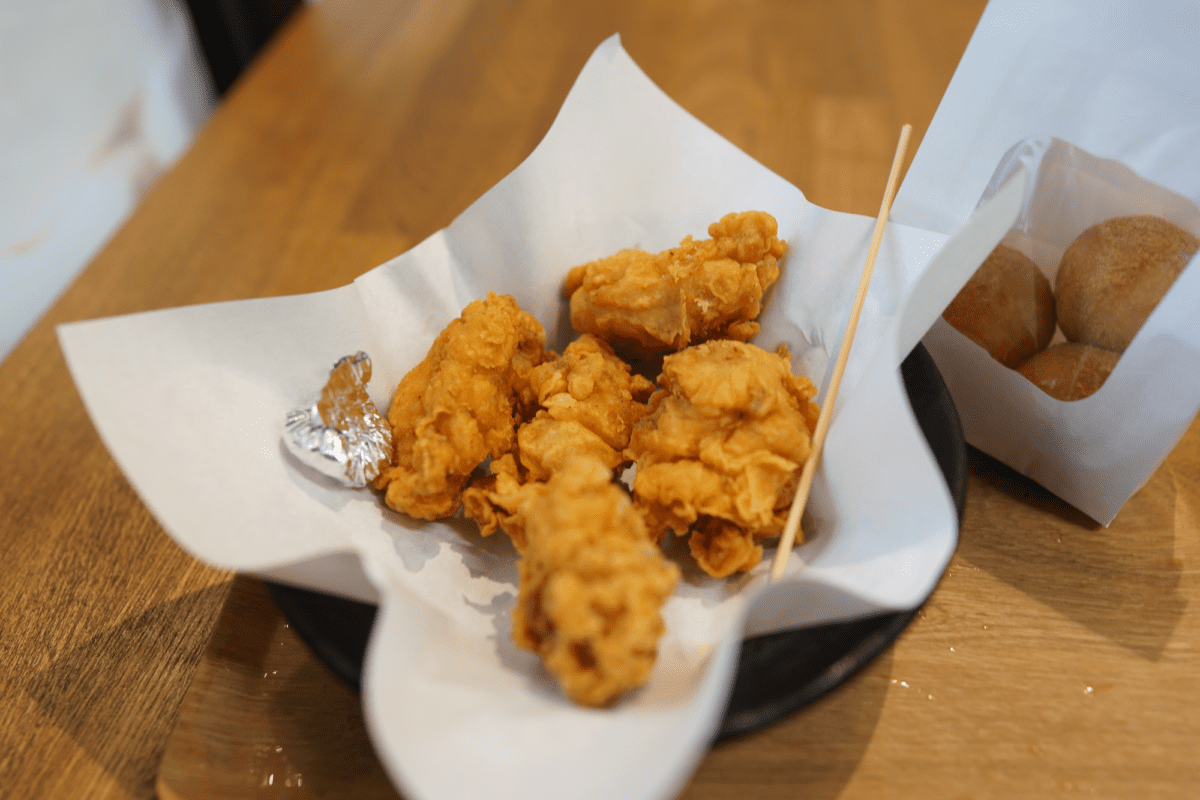 I headed to the Kaiyamato michi no eki in the middle of Kofu and Otsuki to call it a night. It was significantly easier to get set up since it wasn't raining and I didn't keep the sleeping mat from the night before.
I was getting used to sleeping in the car and the wifi at this stop was relatively strong. I was able to enjoy as I would at home, binging on some Korean romantic reality shows.
The morning gave me some sunlight to take photos before leaving for Otsuki.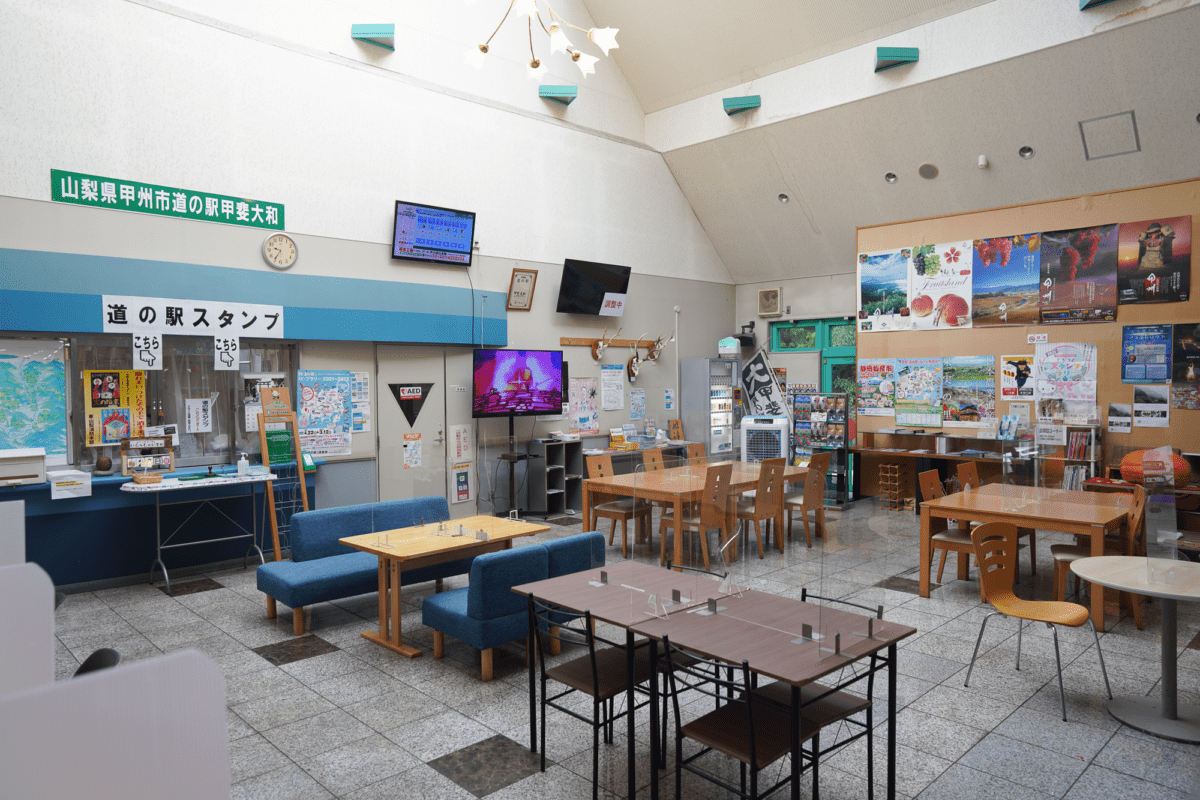 Before arriving at Otsuki, I did stop by this beautifully-designed brewery, SASAICHI Syuzo Syuyu-kan (笹一酒造 酒遊館, map) and got a huge bottle of their limited edition sake and sake-flavored soft cream.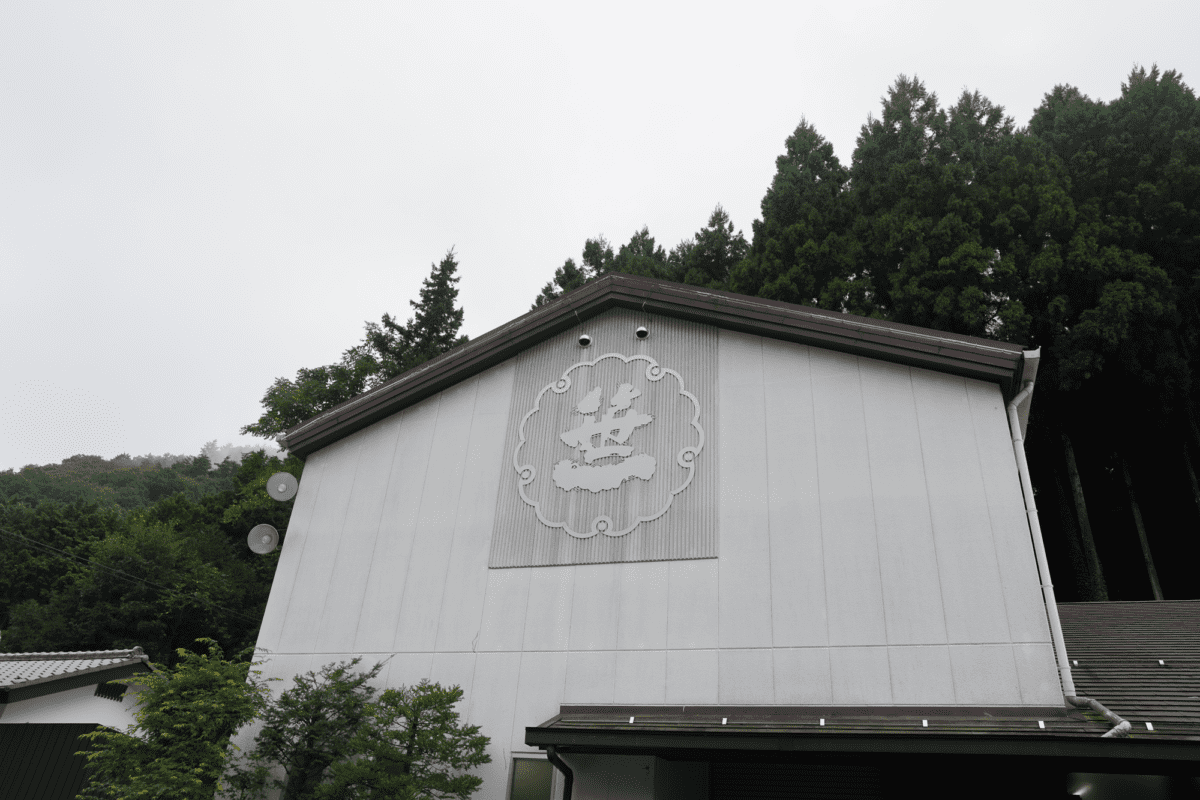 And had lunch at this relic of an izakaya, Inadaya (いなだや, map). I came 30 minutes before the opening time but was welcomed in. I ordered the Otsuki Stamina Don (825 yen).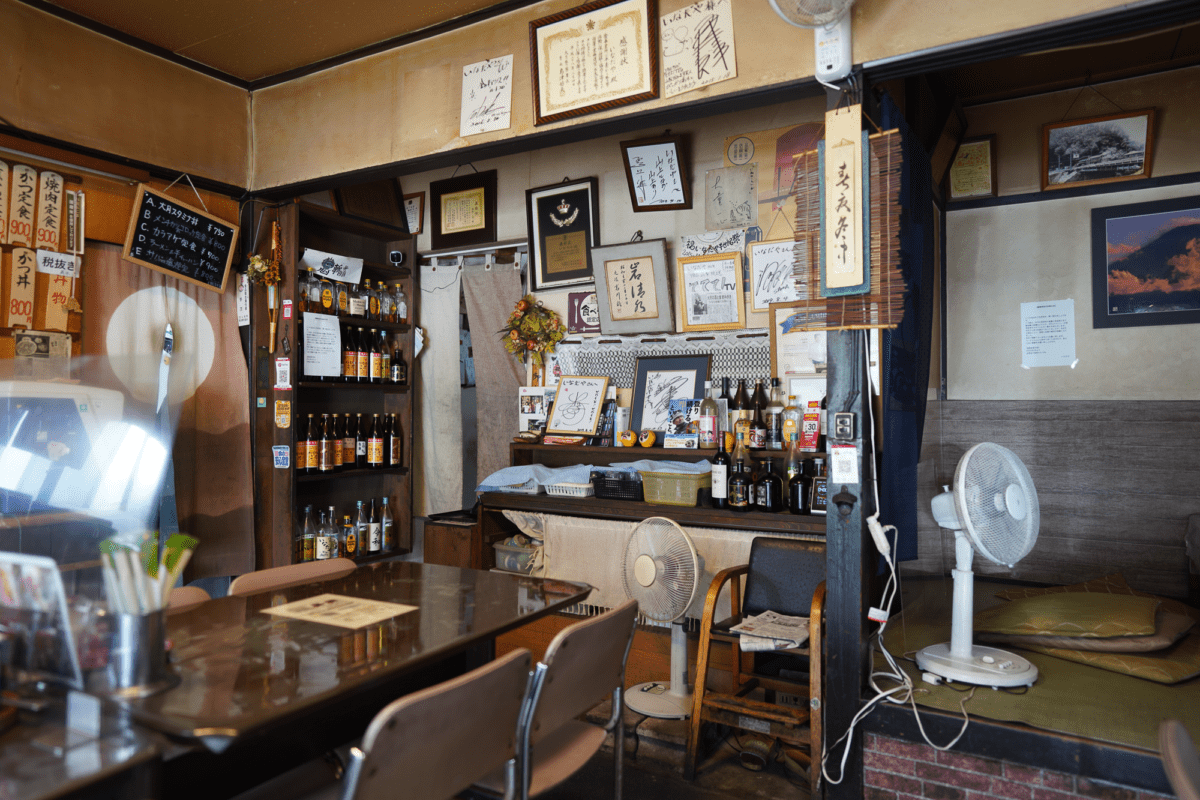 And that's the end of the my Kofu leg. I continued for another night back in Otsuki, but mainly revisiting the shops I liked.
Tagged car camping yamanashi