This website is made possible by readers. I may earn a small commission when you buy through the links in this article at no extra cost to you. Learn more.
Call me a snob but I love good coffee in a beautiful cafe. Nothing calms me more than being in a rustic, warm cafe, sipping on a caramel machiato in the middle of Korea's winter. So, this was exactly what I did.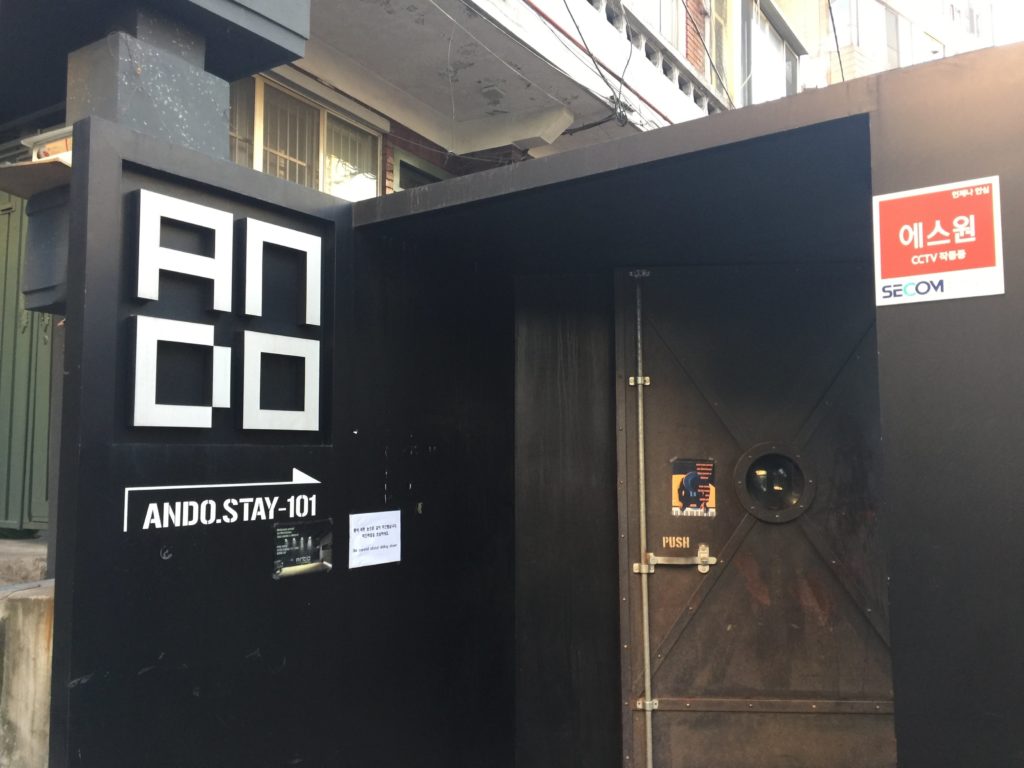 Looking for a cafe to work in near my Airbnb in Itaewon, I saw beautiful photos of Ando Café online and knew I had to pay a visit. It was 5 minutes from my Airbnb anyway. On first impression, Ando looked more like a swanky bar than a cafe. They serve alcohol and food too but in the afternoon, the patrons mostly go for the coffee. When I visited, the patrons were 100% well-dressed young adults in their twenties, which was not surprising considering how fashionable the place is.
Looking for an Airbnb in Itaewon? Find out how you can get up to 53% off your stay with this guide.
The rustic, tastefully distressed furniture, mid-century style furniture and mood lightning, surrounded by black and brick walls make up the relaxed ambient, make for perfect Instagram photos. The coffee was tasty, but of course, pricey at 9000 won for a glass of iced caramel machiato.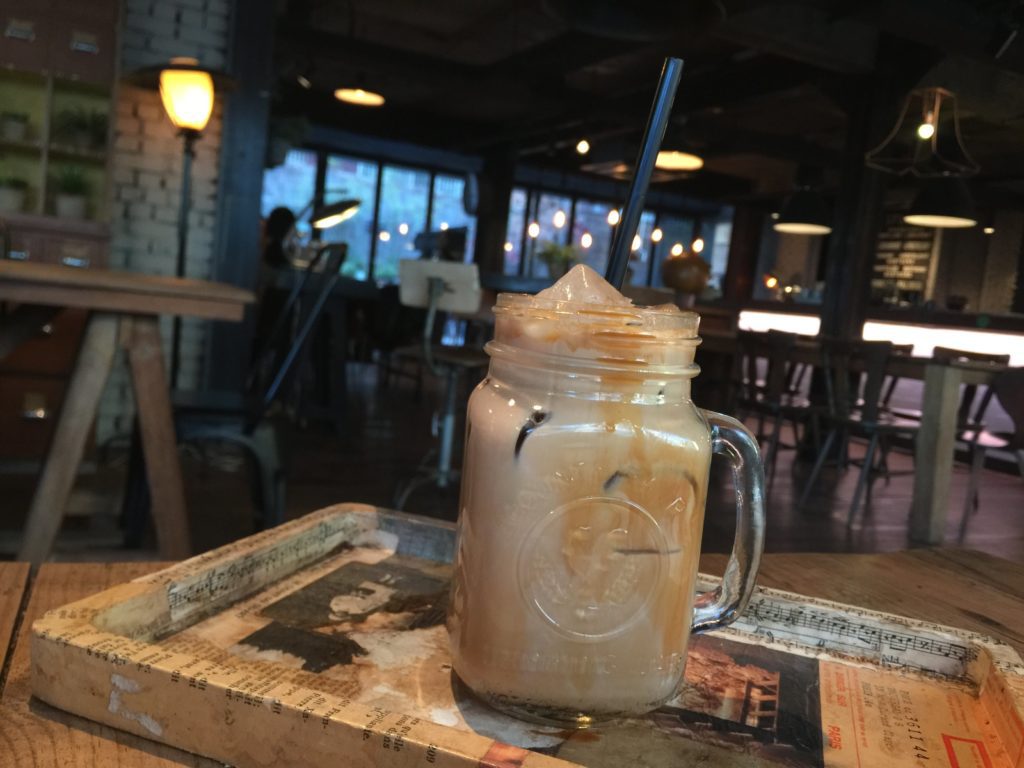 Like most good cafes, it has WIFI but it was not stable the time I was there. The power sockets were also not able to support the weight of my bulky travel adapter and Mac charger. Nonetheless, I spent about 2 hours there and I am sure you will find that time passes quickly when you are in such a cafe. For those who love a beautiful setting when you work (which is all of you), I recommend you pay a visit to Ando before you head out for a night of heavy drinking in the nearby bars.