This website is made possible by readers. I may earn a small commission when you buy through the links in this article at no extra cost to you. Learn more.
Update June 2021 Airbnb has closed their referral program, no longer offering the the discount. Stay tuned for when it comes back online.
TL:DR Sign up with this link and get $40 off your first stay. Use a new email if you are already registered.
When traveling is your hobby, one should exercise frugality when it comes to air tickets and accommodations, and if you have been traveling long enough, I am sure you have heard of Airbnb.
Airbnb is an online marketplace and hospitality service, enabling people to lease or rent short-term lodging including vacation rentals, apartment rentals, homestays, hostel beds, or hotel rooms. Airbnb will definitely be cheaper than any hotel you find, but of course you will have to do away with the full service that hotels come with.
The discount only works with reservation about $75, so you could be looking at up to 53% off on your stay.
Step 1: Sign up for Airbnb
Already have an account? Don't worry, just sign up for a free email account at Gmail and sign up again with that email and the code will still work.
Sign up with this link to get a $40 coupon.
Sometimes this could be $35, which is random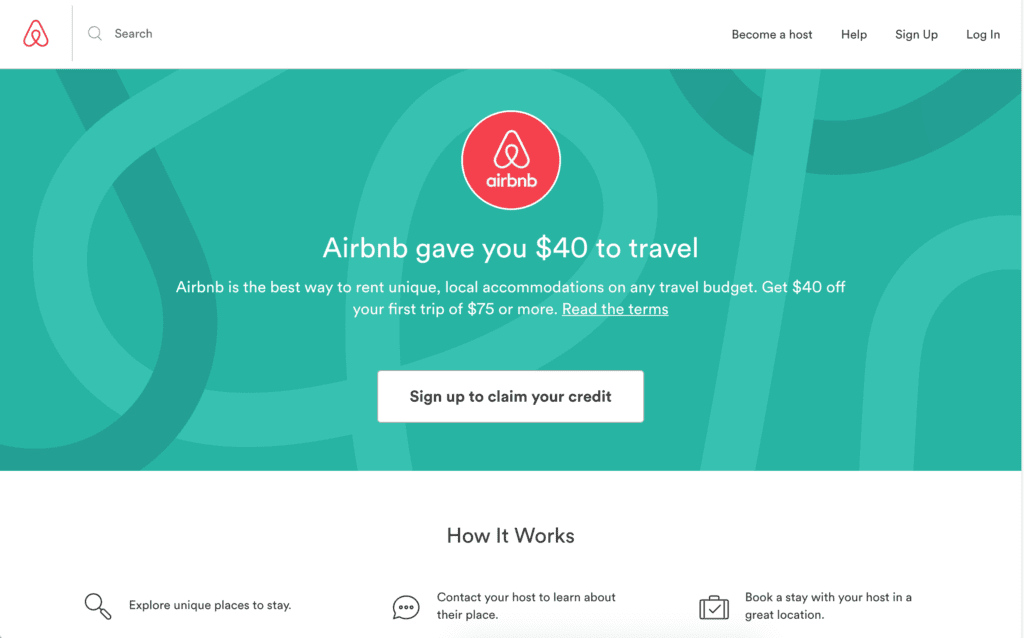 Click on the big white button that says "Click here to claim your credit"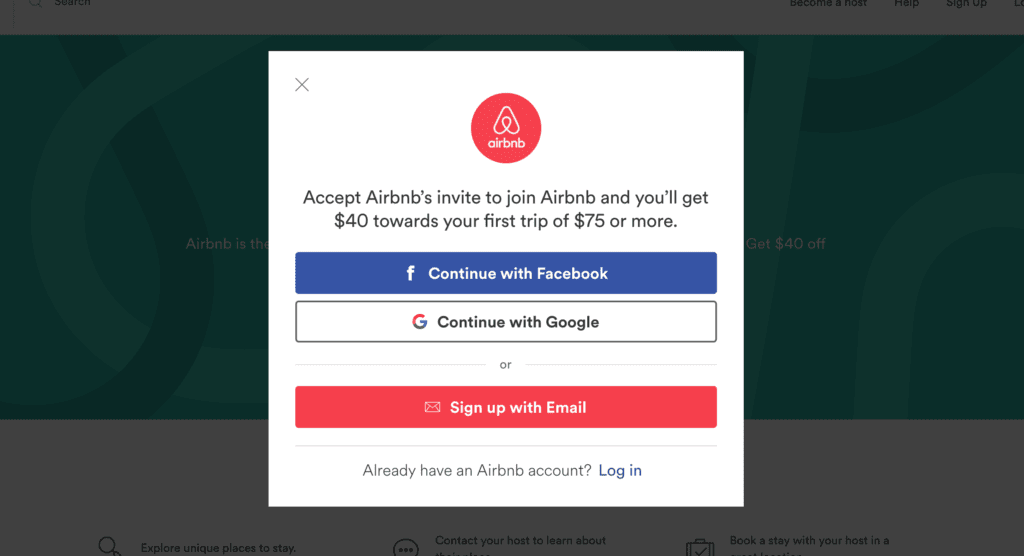 Click on sign up with email and enter your details. That's it, you now have an account. You need to book an Airbnb to use the credits, so continue with the process.
Step 2: Search for an Airbnb you like

Put in the right filters and you'll find a list of great Airbnb options. Make sure you book as early as possible as all the good properties will be gone if you book any later than 2 weeks before your trip. Search with the most ideal filters and slowly broaden the search from there should there be little choices.

But no one likes ads, so I got rid of them. If my articles helped you, I ask for your support so I can continue to provide unbiased reviews and recommendations. Every cent donated through Patreon will go into improving the quality of this site.
Be sure to use all the filters. Most should be obvious but here are a few good ones you should try
Instant book This lets you book it without the host's approval. Some hosts are picky and request you have a photo on your profile or to see the photos of the guests.
Superhost This option under "More filters" will give you a host that has achieved a certain level of standard which will more or less give you a guaranteed good service.
Making a first reservation, you should see the coupon code is automatically applied on the checkout screen. Note that since this applies only to reservations above $75, you might want to volunteer to book for your travel buddies since you can book for multiple guests in the same property per reservation.
Step 4: Repeat
There you go. Use the link for repeated travels as long as you provide a different email address for each reservation.
Tagged accomodation airbnb tokyo