This website is made possible by readers. I may earn a small commission when you buy through the links in this article at no extra cost to you. Learn more.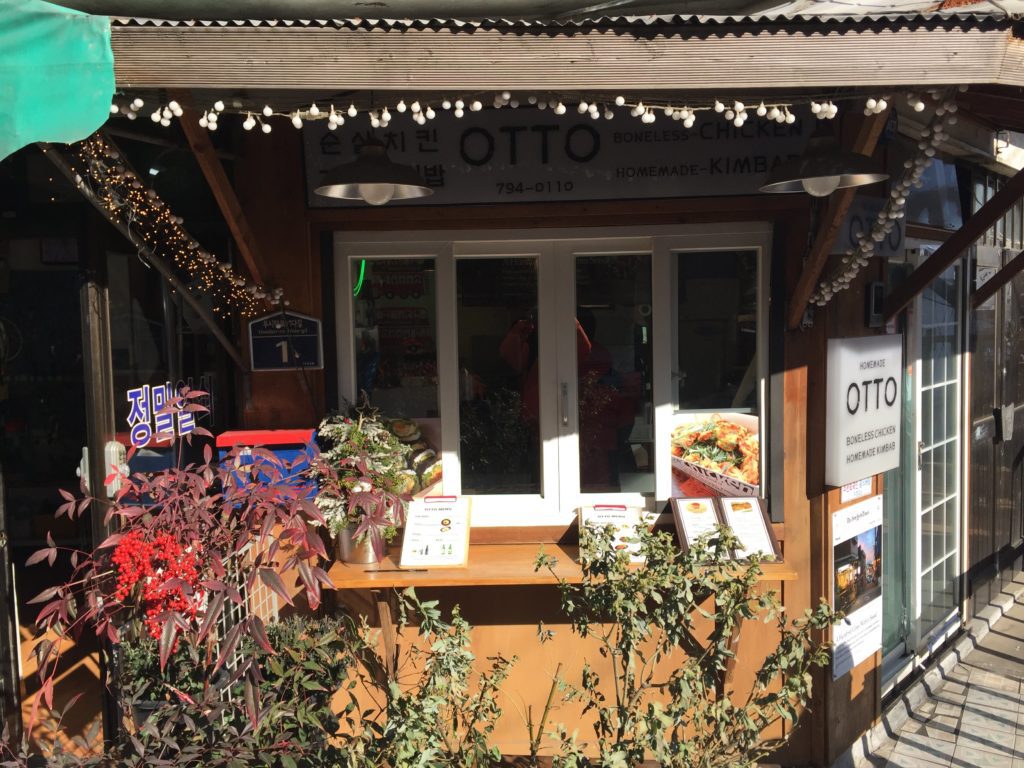 I'll admit that there isn't a lot of choices for gimbap in Itaewon, an area catered to foreigners with more foreign food than Korean, which is why I am pretty confident that this is the best one. Hell, it was the best one I tasted in my life.
I stayed in an Airbnb in Itaewon for 2 nights and by the second day, I was craving for any kind of Korean food and wanted to go for gimbap since I haven't had the chance to during the trip. I asked my local friend for help and she introduced me to Otto in Itaewon.
On a hill behind the main street of Itaewon, Otto is a small take-out shop. There are no seats but you could stand around outside to eat your gimbap. There are a total of 2 items on the menu. Boneless chicken and gimbap. There was the standard gimbap and the romaine salad one. I ordered the standard gimbap from a burly man that I believe was the son of Otto and his wife who prepared the gimbap on the spot. The seasoning for the gimbap was perfect and I couldn't stop putting piece by piece into my mouth. Carrots, cucumbers, omelette, pickles and spicy bulgogi came together for a perfection combination.
It was so good that I bought the romaine salad one immediately after finishing the first one. He asked if I wanted wasabi in it which I said yes. The romaine salad has more vegetables which tasted more healthy and the wasabi gave it that extra kick.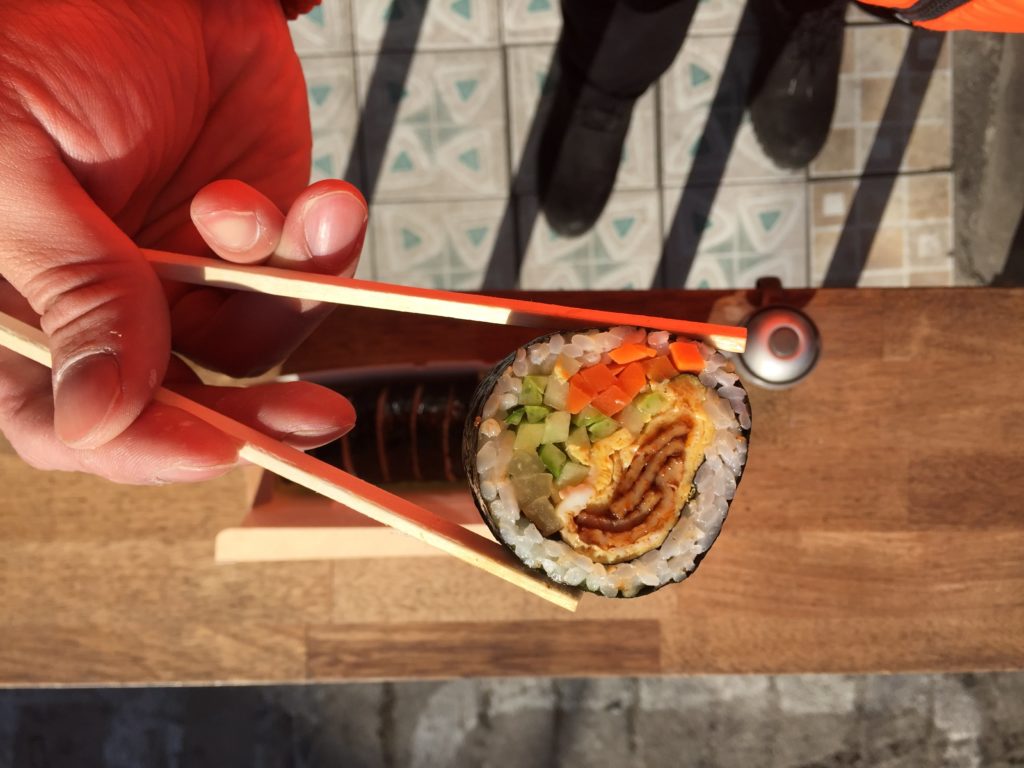 I definitely recommend this place if you are looking for gimbap or just Korean food around Itaewon. If you don't think this is the best, leave a comment and I will be sure to check out your recommendation and update this post accordingly.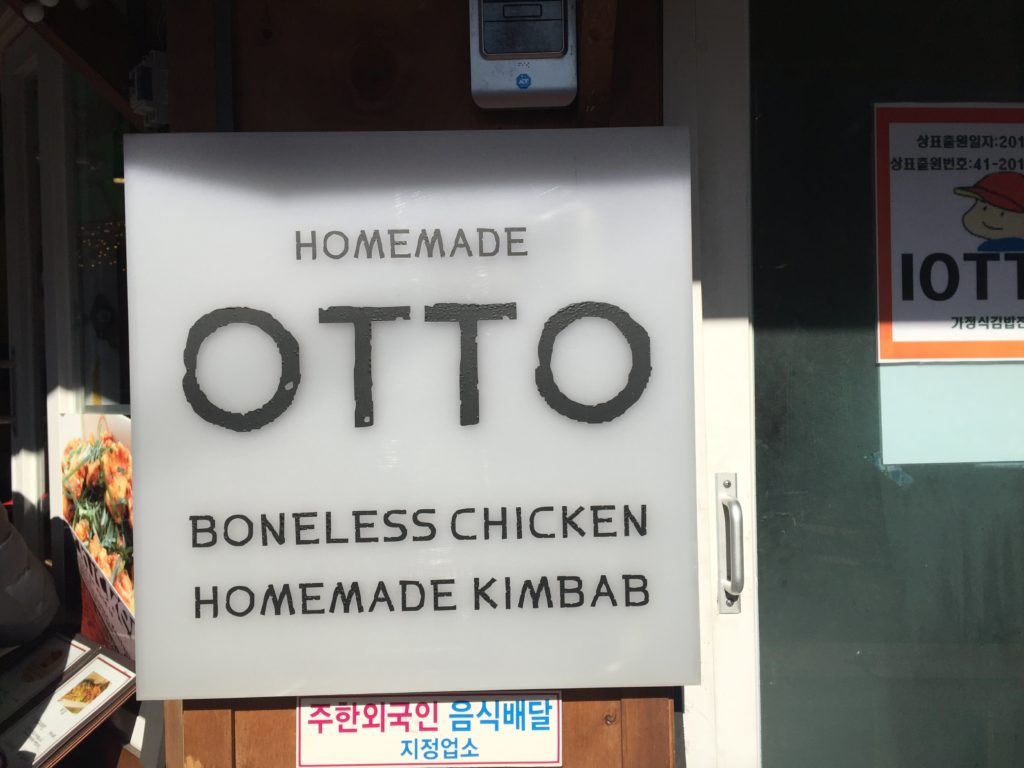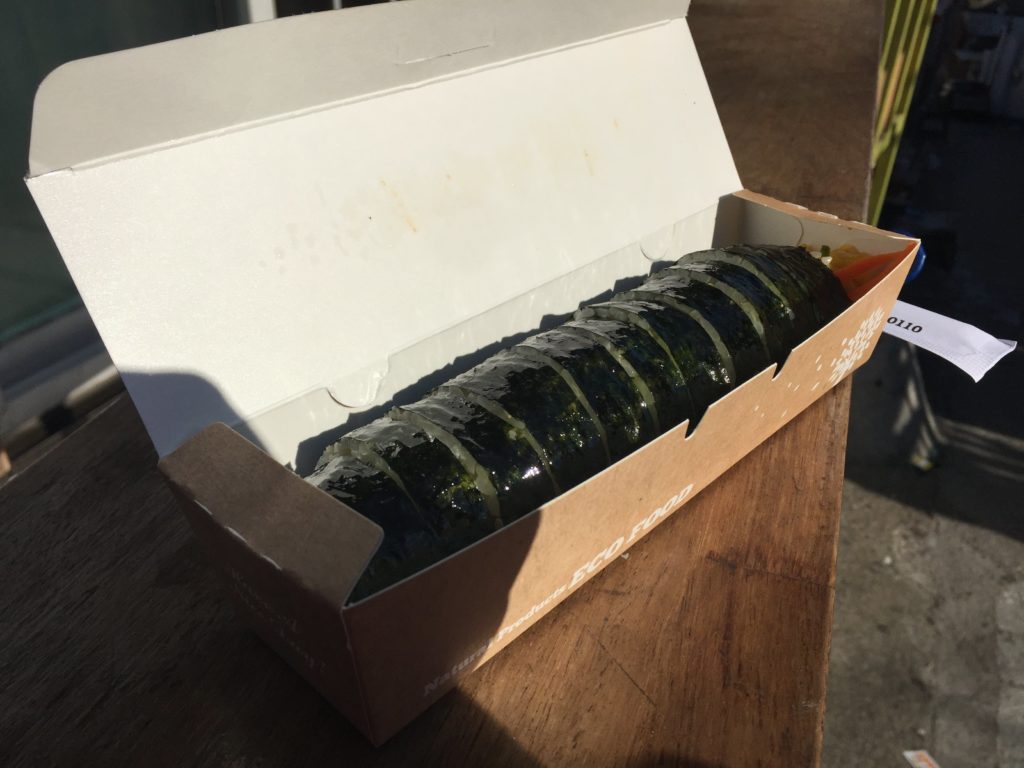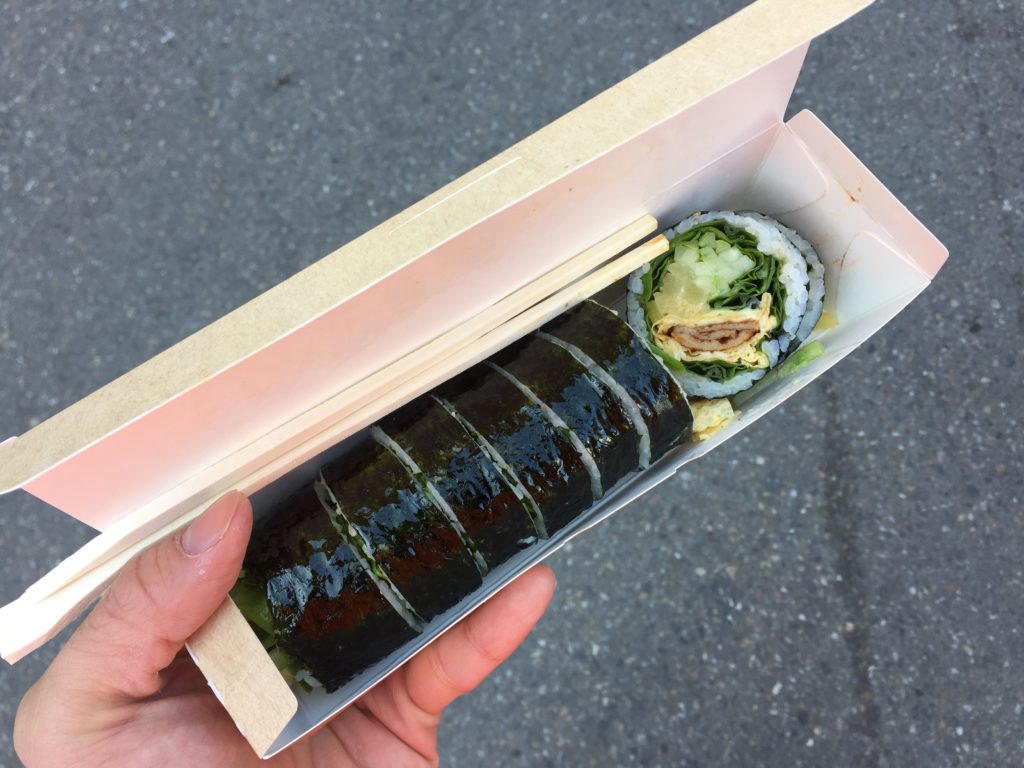 Tagged kr