I am sure many of you are aware of the recent controversy over YouTuber Logan Paul and his frowned-upon antics in Japan and even though I am a foreigner living in Japan, I will reserve my opinion on the matter since many others have done enough in commenting on the whole episode.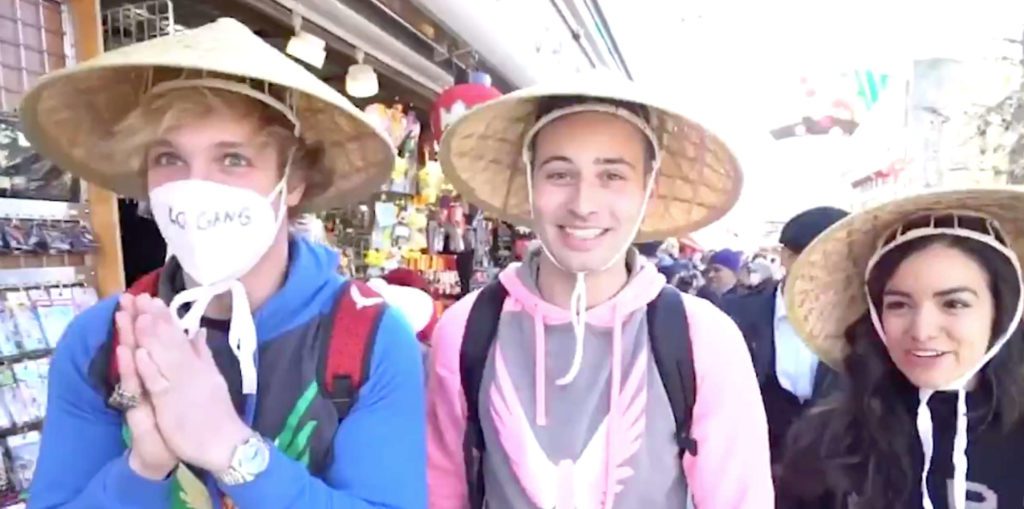 I do, however, want to talk about the impression that everyone is having that Logan Paul is being banned from Japan. A lot of articles and YouTube videos are using the term "banned", and that gives an impression that he is no longer allowed to return to Japan. So, when he reaches customs on his next trip to Japan, the custom officer will say that he is not allowed in and be asked to return. Something like that, right?
As much as I hope he does not ever return, Logan Paul being banned from Japan is simply not true. While he might be heavily criticised by the Japanese (at least those who are even aware of the whole debacle) and Americans alike, he can still come into the country as he likes. Despite the demand, one cannot be banned from a country for simply being an obnoxious or senseless prick.
This reminds me of the infamous Julien Blanc, an internationally reviled misogynist "pick-up artist" which techniques for sleeping with any woman include lying, psychological manipulation and choking. One of his videos shows him in the act of sexually assaulting Japanese women by going about and physically grabbing them. As of this post, more than 51,000 people have signed a petition for him to be banned in Japan, yet he is not technically banned.
Technically, being banned means having your visa to enter Japan permanently revoked. There are only a few reasons that you can get officially banned from Japan according to the Immigration Bureau of Japan. In summary, they are
You falsify the activities you said you came to do or did not perform the stated activities for more than 3 months.
You used deceitful means when applying for a visa through false documents or false claims.
And those only apply to those who are here for long-term residency and employment. In the case of Logan Paul who is on a visitor's visa, the only reason he can be banned from future entry is if he has committed a crime, and even then, less serious past-offenders can still apply and be granted a visitor's visa on a case to case basis.
The kind of criminals that face a lifetime ban from the country are
Anyone who has been found guilty of possessing, supplying and using drugs such as narcotics, marijuana and stimulants, no matter how long ago this conviction was or how minor.
Anyone with a conviction for prostitution.
Anyone who have any criminal conviction where they have received a prison sentence of 12 months or more.
As you can see, being an ass is far from the above listed conditions to get banned from Japan. So while Logan Paul is banned from the hearts and minds of the Japanese, he is NOT banned from Japan and can return freely if he chooses to.
But no one likes ads, so I got rid of them. If my articles helped you, I ask for your support so I can continue to provide unbiased reviews and recommendations. Every cent donated through Patreon will go into improving the quality of this site.
Tagged japan logan paul visa