This website is made possible by readers. I may earn a small commission when you buy through the links in this article at no extra cost to you. Learn more.
Japan and Singapore are two countries with some of the strictest COVID measures, and lucky me happen to have to travel between the two.
As a Japan resident and Singapore citizen, I held off visiting home for two years now for obvious reasons. However, with the latest Omnicron variant, I realized that there will never be a "right time" and decided to visit home with my wife. We both miss Singapore and traveling dearly.
Disclaimer: While I will describe my trip back in December of 2021 with as many details and as accurately as possible, COVID measures change frequently, sometimes daily (looking at you, Japan). It also depends highly on your visa status, so please do your research before purchasing your tickets. I will not take any responsibility for any issues that occur as a result of you the following anything in this post.
Before the Flight
I bought a two-way flight with ZipAir. It was the cheapest flight I could get that cost me exactly 45,973 yen, after adding an extra 5kg of carry-on luggage. Before heading to the airport, there are a few preparations that you have to do.
Get a PCR test
At the time of my flight, Singapore required all travelers to take a PCR test less than 48 hours before the flight. A negative test result would be required for you even to board the plane.
The cost for such a test differs depending on where you go. The one closest to my home quoted me over 40,000 yen. The cheapest one I could find was Team Medical Shinjuku which cost 16,000 yen.
Test centers like the Kinoshita Group offer PCR testing for 2,300 yen. Clinics that offer tests in that price range use the antigen rapid testing (ART) method. While they are not on the approved list of institutions that can issue the certificate, I have seen some Facebook posts that say they were accepted and would probably depend on the airline staff processing it. Be cheap at your own risk. Japan themselves do not accept this method of testing as outlined here.
The test at Team Medical Shinjuku was quick and painless. I made a reservation a week before and was able to test immediately upon arrival. A long swab is stuffed deep into your nose, and you're done.
While they said that the test results would be available within 6 hours, I got mine through email an hour and a half later. You get two pieces of document, the "Health Certificate for COVID-19" and "Result of PCR test for COVID-19/SARS-CoV-2". While I printed out both, only the latter is required to be shown at the airport.
Make a Health Declaration
This is optional since you can do it at the arriving airport before customs, but it would save you some time to do it ahead of time. You can do it here.
But no one likes ads, so I got rid of them. If my articles helped you, I ask for your support so I can continue to provide unbiased reviews and recommendations. Every cent donated through Patreon will go into improving the quality of this site.
Pay for Tests in Singapore
When you are making the health declaration, you would have the option of paying for a $125/pax swab test. This swab test is for the test done after your quarantine period.
There would be one that needs to be done upon arrival at Changi Airport, which would cost another $125. You may prebook and pay for the test here. I didn't do so and was able to make payment on arrival.
Apply for Entry Permit
If you are not a Singaporean citizen or permanent resident, prior approval is required to enter Singapore.
I applied for an FTL (Familial Ties Lane) entry on behalf of my wife. It is a simple form that took less than 5 minutes, and I believe that, in principle, all approvals are granted automatically since I got the approval email within a few minutes.
This document is required when you are checking in for your flight.
Download TraceTogether app
You would be required to download and register for the contact tracing app, TraceTogether. You will be reminded to do so by the check-in staff, but you can do so after you check in.
Get the Vaccine Passport
If you have been vaccinated, getting the vaccine passport would give you vaccination status in Singapore, which is required for entry to certain restaurants or establishments.
Your city hall can issue the passport in 10 minutes. You also do it via a recently-released official app.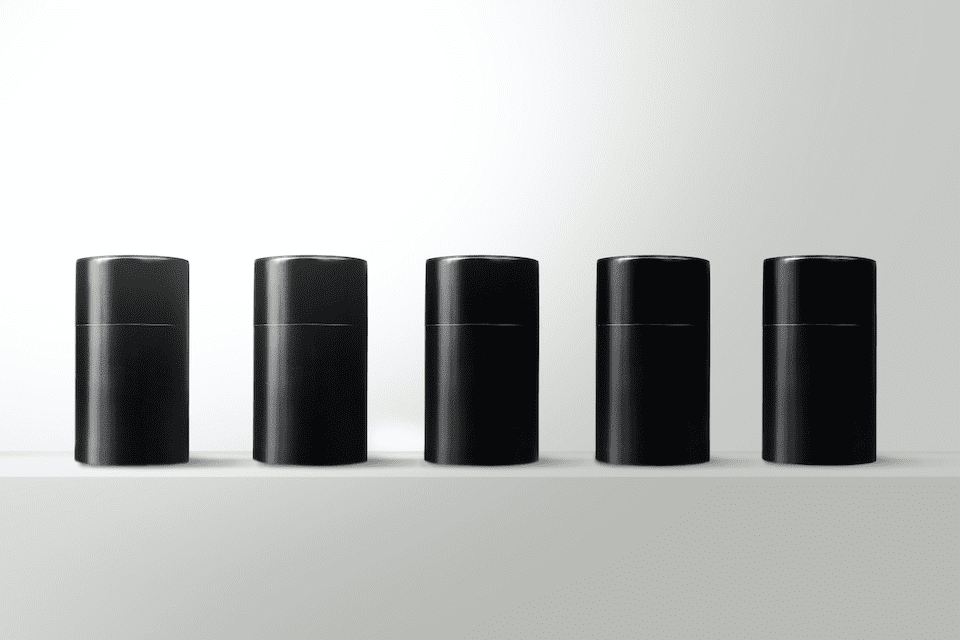 I found a 100 year old company that would create these heirloom quality canisters for me. They are handmade and will keep your tea leaves, coffee beans or anything that you need dry for years to come.
or read review
Airport Experience
I arrived at Narita Airport three hours ahead of my flight. Just in case. After stuffing my pockets full of stuff to ensure I don't go over the weight limit, I headed to the check-in counter which was open even though I came way too early.
I showed the negative test result certificate and the FTL entry approval for my wife. They asked her three times if she had any working permit or visa for Singapore, to which I replied no and said that I had applied for the FTL entry. It seems like the staff was not well-versed in the requirements for a Japanese national to enter Singapore and told me to take a seat so the three of them could huddle over an iPad to research.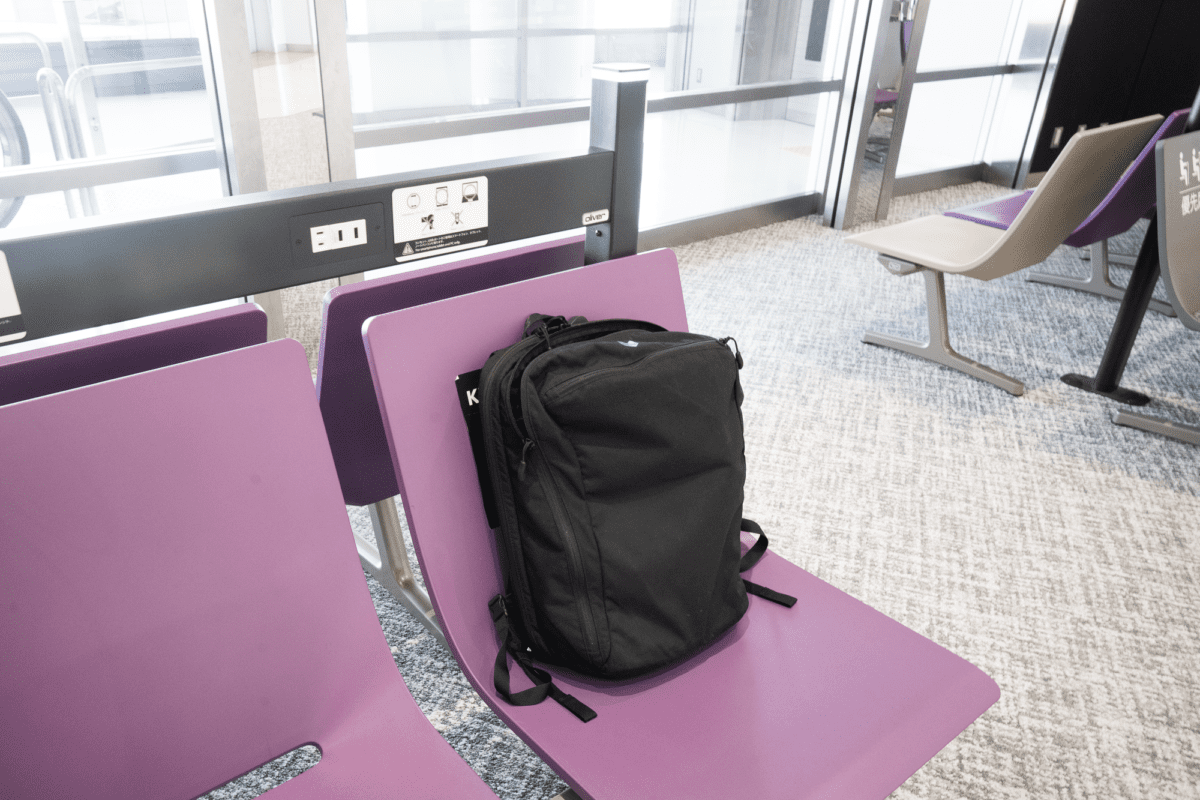 After about 10 minutes, the staff came to me and asked if I had an entry approval, to which I responded that it was what I had shown her before. This time, she took a little more time to read it and said that this was what is needed. I was a little irritated but suppressed my urge to sigh. We were checked in after.
The airport (terminal 1) was relatively empty. The check-in staff told us that we would be better off having our lunch before going into the gates as most of the shops inside were closed. Outside the gates, about half of the restaurants and about 90% of retail shops were closed. We weren't spoiled for choice so we settled for a simple fare of udon at the food court.
There was no change in the experience of going through security and customs. It did feel like the security was more careful in checking our luggage, but it could just be my imagination.
As expected, the inside of the departure gates was desolate and empty. There was more staff than passengers. Apart from a combini, all the shops were closed.
The Flight
We were two of the four persons boarding the plane. The other two, not related to each other, were ladies in their twenties, one looked to be Japanese and the other, Singaporean. I noted four cabin attendants, the same number of passengers on the flight.
An empty flight means I could stretch my legs and use adjacent seats to put my staff. Given it was a budget airline, they didn't allow us to drink the beer we bought the combini or eat any snacks we brought. Apart from that, it was not that memorable a flight.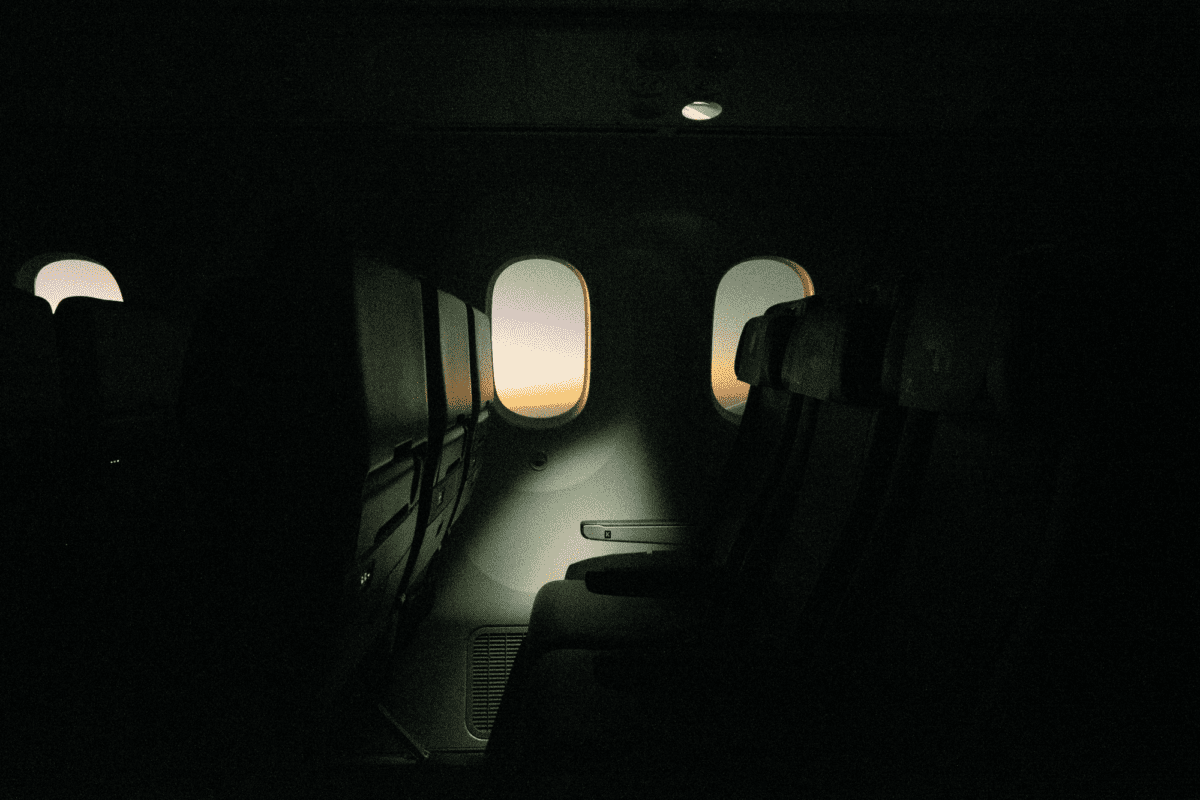 Arrival
Changi Airport was comparatively livelier since it did not restrict entry for foreigners, unlike Japan. Most of the retail shops within the terminal, however, were closed. Most notably, the much-beloved DFS (duty-free shop) is also closed.
Customs would ask for proof of vaccination, and in providing the Vaccine Passport, the TraceTogether app will show your vaccination. This is important since some places restrict entry to unvaccinated persons.
After getting your luggage, you would join a queue for a swab test. If you didn't pre-book it before, there are QR codes on stands that you can access and make a $125 payment. There is a bit of a wait caused by the processing stations before the test. The processing station would verify your payment and link it to your passport.
After that is done, you would follow the signs to the swab test station which had no wait time for me and took less than 3 minutes. Interestingly, the swab was done differently than the one I did in Japan. Instead of reaching deep into my nose, they took samples from my throat and the immediate area of my nostrils. The same swab was also used for both nostrils, which was a little gross.
The test result would be sent to your email within a few hours. I got mine about four hours after the swab.
My dad came to pick me up but if you don't have that option, you would have to take a taxi.
Quarantine
The quarantine or Stay Home Notice (SHN), as Singapore calls it, period depends on your travel history, but it was seven days for me, and I was able to serve it at my home.
The quarantine is straightforward. Just don't leave your residence.
Use delivery or ask a family member for help with food
You can't have friends, or anyone that doesn't normally live there, over
In seven days, I got two calls from the health authorities through WhatsApp to check if I didn't leave my home. Of course, they didn't tell me I needed WhatsApp and assumed everyone in Singapore uses it. I don't have WhatsApp, so they ended up calling my home phone and asking me to video chat through my mother's phone. The person also asked me to show them my door number through the video call.
At least one day before the end of the quarantine, you will be informed of the time and venue for a COVID-19 test. I got a call informing me of my appointment on Wednesday. It was scheduled for 1130 on Friday (two days before the SHN. My wife got informed of her appointment at around the same time, but it was scheduled for 0930 instead.
We decided to head down at the same time since it wouldn't make sense to pay for an extra taxi ride. It turns out that as long as the appointment was on the same day, they weren't too anal about the appointment time.
I got my results via the TraceTogether app the next morning. Despite leaving my dad's mobile phone number and email address, I didn't get anything on there. I got a call on Saturday afternoon informing me that my test results were negative and my SHN would end the next morning, at the end of the seven days. I asked for a time, but the caller said she couldn't specify, but it would be fine to head out tomorrow morning.
Apparently, the SHN would end at the end of the 7-day or 10-days, or once you get a negative result for your test, whichever is later. This was a little confusing from the SafeTravel website, where it states that "it will remain in effect until the traveler is notified of a negative test result from the final PCR test taken at the end of the SHN". However, if you read on, you'll find that you have to serve all seven days even if you have received a negative result before.
Living in Singapore with COVID
There are two main things you have to do while living in Singapore.
Masks
Masks are mandatory in Singapore at all times outside your home with exception of when you are exercising.
Safe Distancing Ambassadors in red t-shirts would walk around malls and crowded areas to check. If caught, they would politely ask you to wear a mask or give you one if you don't have one. They would also ask you to fix your mask if it drops below your nose and stand at least a meter apart in queues.
TraceTogether
This app is a mandatory download for all Singaporeans. Technically speaking, it is not a must, but since entering any establishment requires you to check in with it, it would be impossible to survive in Singapore without it.
Every mall and restaurant will require you to check-in. There are two ways to do so. The first is scanning a QR code and showing the staff the resulting screen.
The second, should the QR code fail, is to tap your phone with the TraceTogether app open on a sensor by the entrance. The sensor is the fastest way, but you won't be able to check out without tapping on it again.
This is a relatively painless process, and you can even add places to a favorite list for easy check-in.
In some establishments, you might not have to check in but are required to show your TraceTogether screen where a green check icon will show your vaccination status.
The TraceTogether app is for contact tracing purposes. You can restrict this feature by turning off your Bluetooth, but the app requires Bluetooth to function, so you would have to turn on Bluetooth each time you need to check-in.
Should you not have a smartphone, a TraceTogether device will be given to you where you can tap the sensor with.
Conclusion
That's it. That's the entire quarantine experience for a Singaporean coming back. While it wasn't perfect, it wasn't as bad as I thought it would be. Of course, I had the comforts of being at home, so it might be different if it was a foreign country.
That said, I felt that traveling in the pandemic is totally doable, provided you had money to burn on PCR tests and the time for quarantine.